Hi Friends! I'm so excited to share with you today this fun and easy tutorial to make this foraged twig wreath. As long as you have twigs, cardboard, and glue you are all set for this one! It is so easy, and so fun!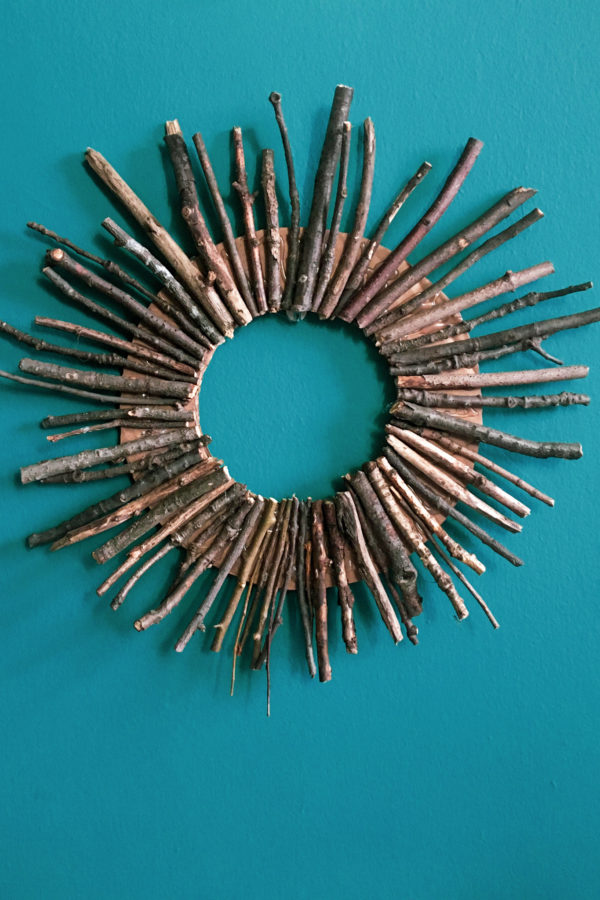 Right now I'm sheltering in place due to Covid19 in my apartment in New York City. And I don't know about you, but I miss being outside more often. I love going for walks and going to the park. And the weather is getting so nice, so its harder to stay indoors. But to try to keep my family and everyone safe, we are limiting how often we go outside. So I thought that it would be fun to bring the outdoors inside.
Foraging for Twigs
And I love to explore! Do you? When we spend time outside I love exploring and looking at the beautiful plants and animals in our neighborhood park. What do you see and hear when you go outside to explore? I love listening to the birds, feeling the wind on my face, and looking for squirrels. My little boy loves squirrels! And I love trees! Especially right now in the spring when they are starting to blossom after a long winter.
For this activity, I need you to explore and find something that is often under-appreciated… twigs! These are pieces of wood that were once on a tree or in a bush that has fallen to the ground. These are the items that I would like you to go exploring!
Where can you find twigs? You could look in your backyard, on a walk or a hike, or even in your local park. Anywhere that has bushes or trees you should be able to find some twigs. And make sure you take a bag because you are going to want to find more than you think you might need. And this project is so fun, you might want to make more than one! Here is a picture of all my amazing twigs and pinecones that I found while in the park.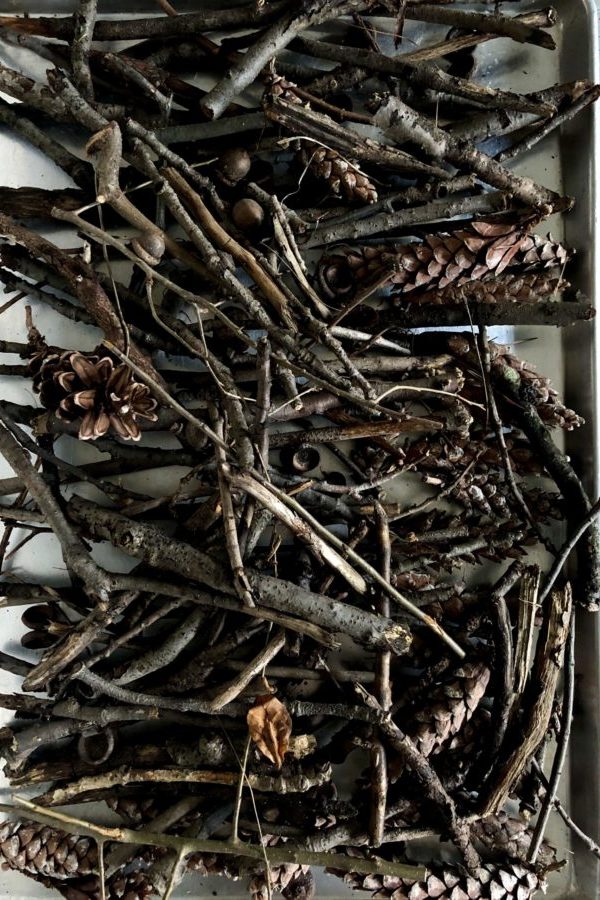 Here are a couple of examples of different twig wreaths that I made. The Natural brown one is pictured above. And this one I painted a bright yellow to make me happy. What color makes you happy?
Foraged Twig Wreath DIY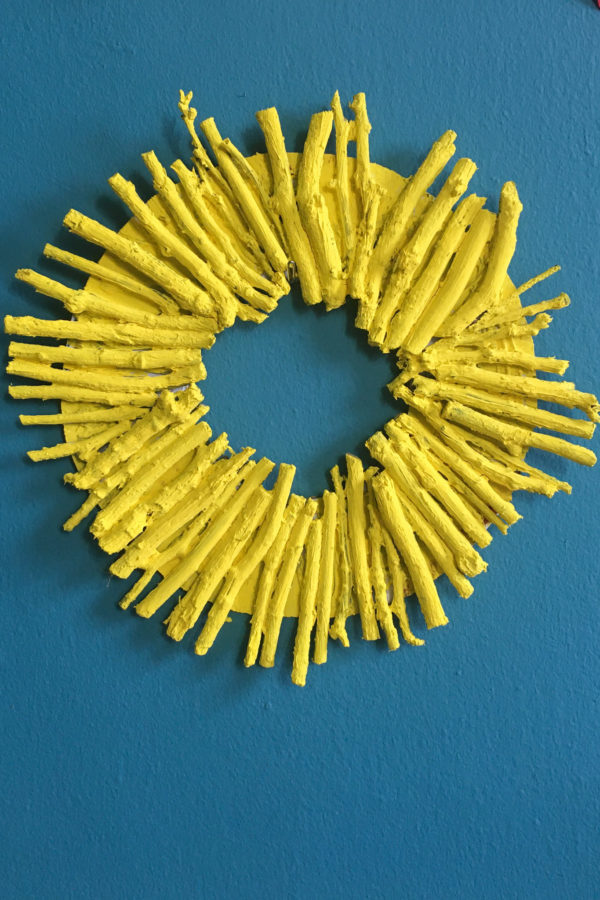 This one I thought would be fun to make into stripes. I painted some twigs blue and some pink. I was was lucky enough to have a Hello Bello box on hand for that was already yellow, so I didn't have to paint the cardboard. The sky is the limit, you can get as creative as you'd like. I can't wait to see what you design! Please check out the video below to see just how easy this project is. Happy Creating!
xo
Emily