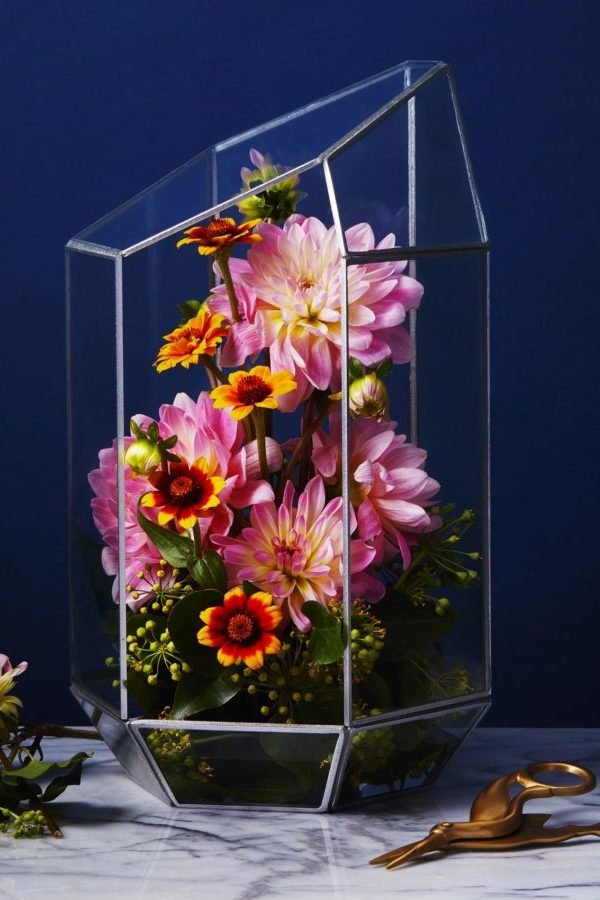 January, ugh. The words bleak mid-winter have never rung more true to me. Yesterday the Christmas tree (now completely dry or else I would have left it up forever) got hauled outside to the curb, the boxes of decor, lights and the ornaments have found their 10.5-month resting place at the top of the closet. Although my small city apartment feels a bit more spacious without the tree, I must admit I am craving the cozy feelings that spark anytime I turn on my Christmas lights. How will I ever manage without that magic for 10.5 months? FLOWERS. I've compiled 3 Ways to add a touch of Spring in January for both your sanity and mine!
Not shocking, right? I mean the fact that you are here leads me to believe that you saw this coming. This is a blog devoted to petals, flowers, blooms, buds, sprigs, & twigs. And about this time of year, I feel myself craving flowers even more than usual. Perhaps, its the reminder that life will bloom again. Or perhaps, just a little bit of spring can brighten even the darkest of winter days.
Add a touch of spring… in January:
Tip #1: Add a Touch of Greenery to a Few Small Bud Vases
1- A touch of greenery and a few small bud vases. That's it. Feel free to forage in your yard or nearby park for a little bit of inspiration. Just a few snips of anything you can find. (You can even steal a bit from an overgrown plant… just don't tell my husband about this trick. He's the one around here who keeps our plants alive and won't be pleased about that one. haha) Here's one of my favorites to help with your greenery inspiration: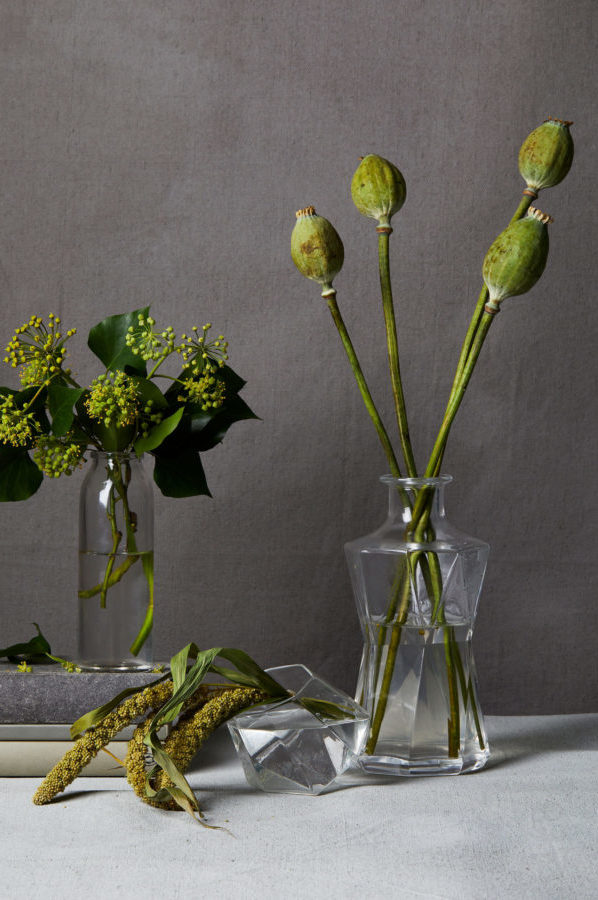 Tip #2: Floating Flowers
Simple. Ain't nobody got the time or the energy to do anything fancy after you take down all the Christmas decor. Not me, not you. All you need is a large shallow bowl, grab a few blooms from the store on your next grocery run and Boom! Simple and beautiful and you didn't even break a sweat from it. Or if you want to get really fancy, throw a bunch of blooms in a bathtub. Mine is pink! And I love it. Before you know it, this decade is starting off real strong! 2020, you are looking real pretty!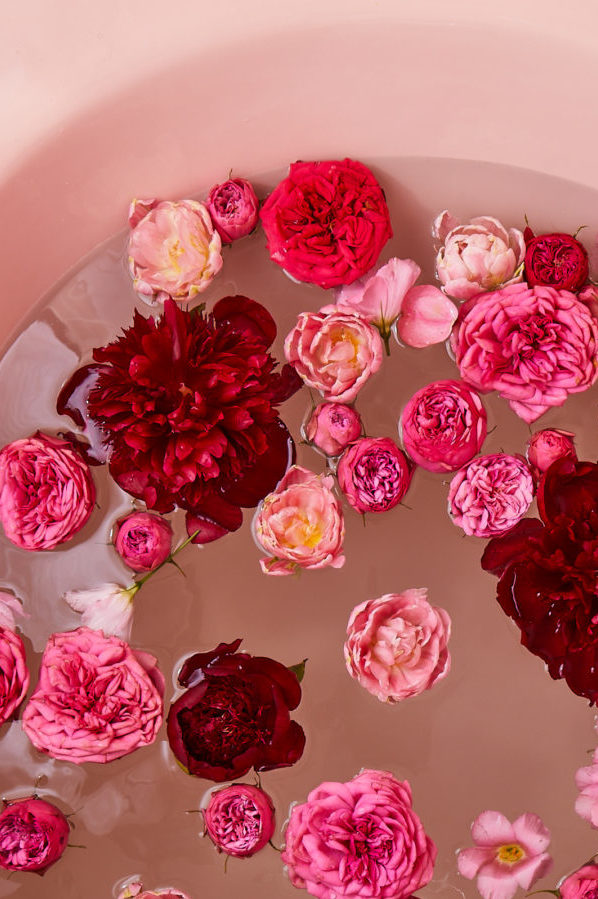 Tip #3: All One Kind of Flower
Just a few of the same blooms in a simple vase. Just grabbing one bunch of flowers while you are out and about can be the perfect pick me up to combat the post-holiday blues. These flowers can brighten your bedside, coffee table, or even your bathroom vanity. By using one kind of flower, they look sophisticated and are easier to arrange together!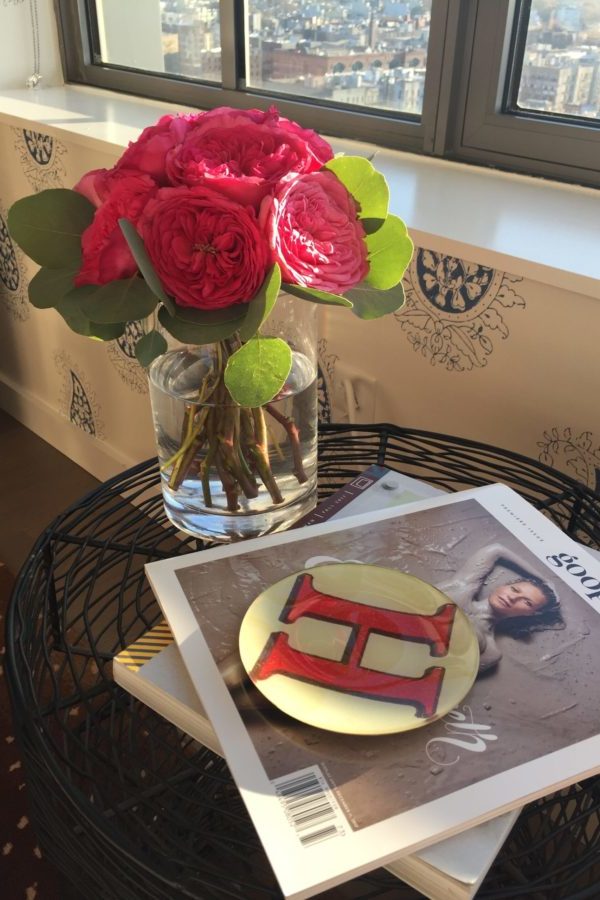 Nothing fancy here, just a few blooms that say 'you can't get me down January!' I hope you enjoyed these 3 Ways to Add a Touch of Spring… in January.
What is your favorite way to ease the post-holiday blues with flowers? I would love to hear!
xo
Emily