10 of my favorite quotes about life, love, & flowers.
Favorite flower quotes? Just as quickly as flowers make me weak in the knees, beautifully crafted quotes about life, love, and flowers also bring me joy. I now have a hard time resisting the written word when flowers are the main muse. I remember the day that I first read the following quote,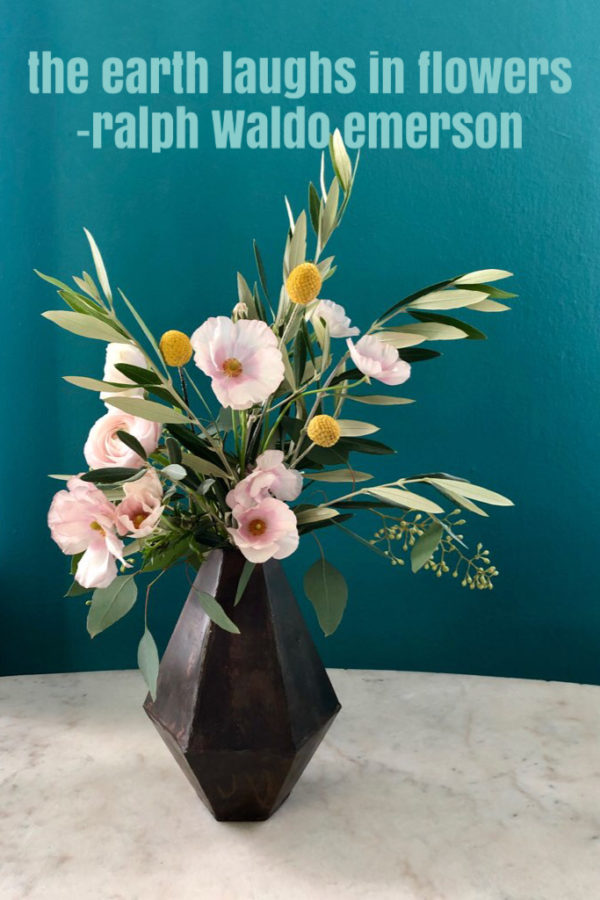 It made me smile and rang true to me. After reading that, I've been slowly gathering other incredibly well-written bits about life, love, friendship, and flowers along my way. Here is a compilation of quotes on flowers and love.
My favorite flower quotes:
Happiness held is the seed; Happiness shared is the flower.

John Harrigan
Where flowers bloom so does hope.

Lady Bird Johnson
Even the tiniest of flowers can have the toughest roots.

Shannon Mullen
If you look the right way, you can see that the whole world is a garden.

Frances Hodgson Burnett
A flower cannot blossom without sunshine, and man cannot live without love.

Max Muller
How does the Meadow Flower bloom unfold? Because the lovely little flower is free down to its root, and in that freedom bold.

William Wordsworth
If we could see the miracle of a single flower clearly our whole life would change.

Buddha
The butterfly is a flying flowers, the flower a tethered butterfly.

Ecouchard Le Brun
Stretching his hand up to reach the stars, too often man forgets the flowers at his feet.

Jeremy Bentham
I must have flowers, always, and always.

Claude Monet
These lovely little bouquet of words are the perfect addition to any card. With flowers of course! For more thoughts about joy, happiness, love, and life you may enjoy checking out many more of my favorite flower quotes about flowers and love here.
xo
Emily