I love dahlias! Oh. My. Goodness. They are such a beautiful flower! Not everyone can pick them out, I guess because they are not as well known as a rose. Would you be able to pick out a dahlia? If not, don't worry! After this post, you will be able to. And Dahlia flower arrangements? LOVE THEM! The one featured in this post is so easy and so striking! 20 minute dahlia flower arrangement? Even better! And it really shows off this beautiful flower. But first, let's talk dahlias. Consider this my love letter to Dahlias, all shapes, sizes, and colors.
A Dahlia Introduction
For those of you not familiar with Dahlias, they are an incredible flower. So stunningly beautiful, the range of colors is incredible. And just try not to go weak in the knees after seeing a Cafe au Lait variety in person. It is a transcendent experience. Truly. To give you a better idea of how gorgeous dahlias are, I've scattered a few pictures of them throughout this post. To be honest, the pictures don't do them justice. But it's a good place to start…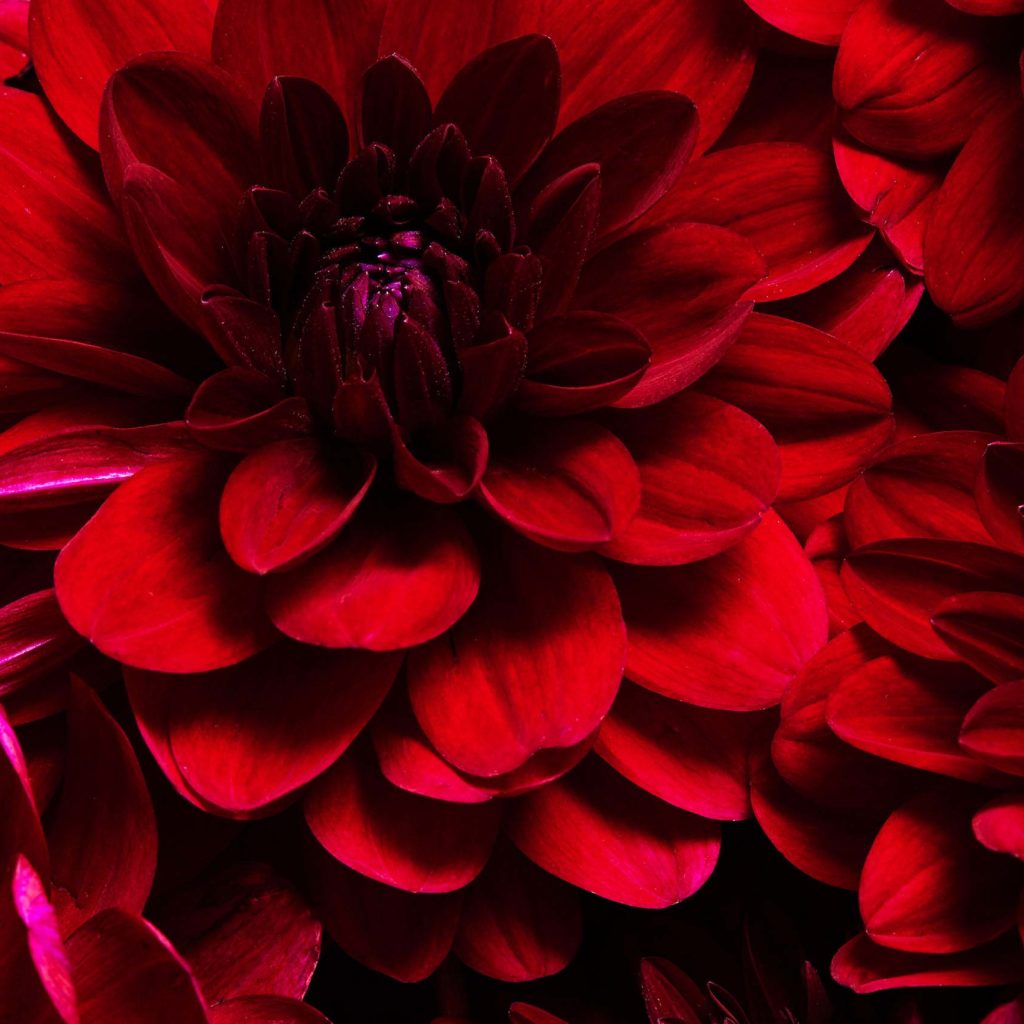 When are Dahlias in Season?
Dahlia season is one of my very favorite times of the year. It is a clear indication the summer has arrived! And I do love summer so much. And the height of dahlia season is the end of the summer and the beginning of fall. What a dreamy time, still warm but cooling off just a bit. And I love going to the market during dahlia season. So many gorgeous shades of pinks, reds, purples, and oranges. Dahlias are truly the best! I love all their gorgeous petals and the way they are layered, they are like no other flower.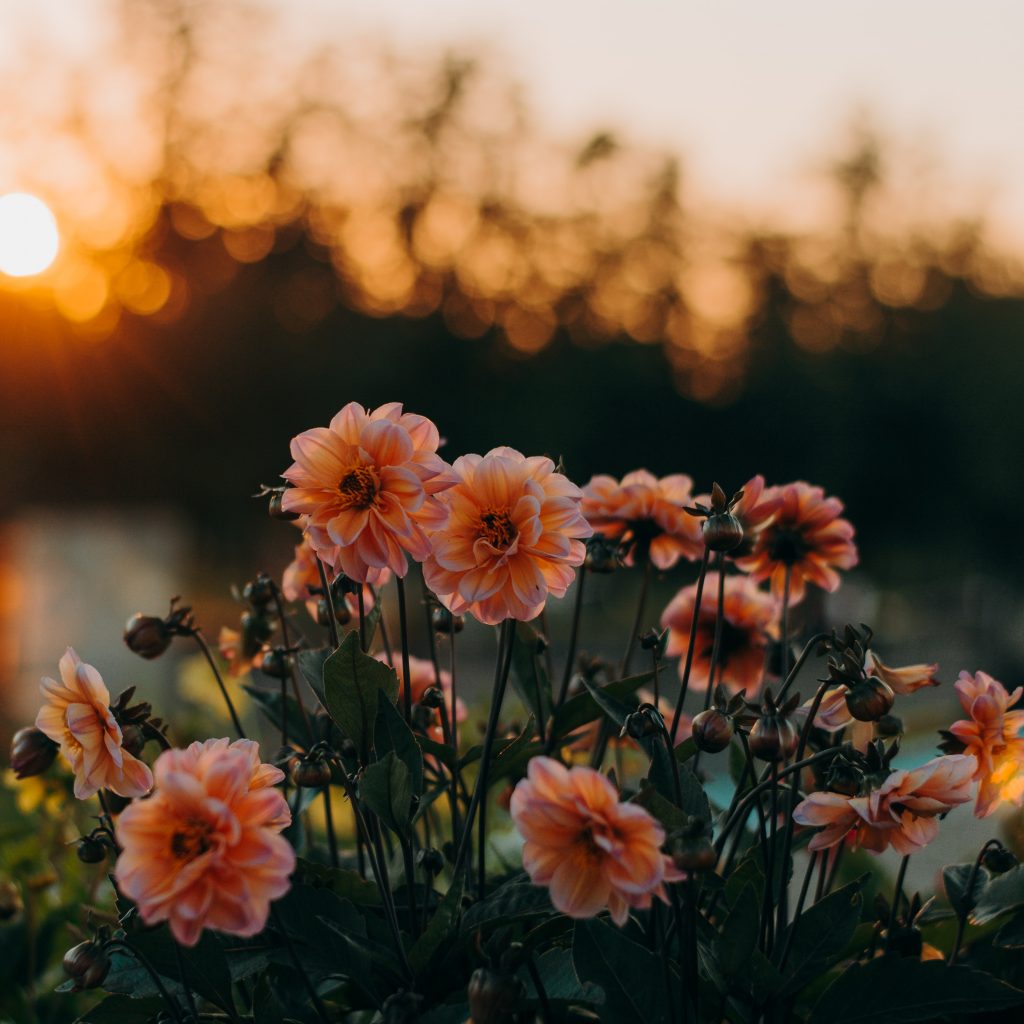 Best places to buy dahlias
The best places to buy dahlias are from farmer's markets, directly from local farms, or a wholesaler. Dahlias are a delicate flower, so there is a reason that you don't see them as often at places like Costco, Trader Joe's, or Whole Foods. A bit of a diva, they simply need a bit more attention than their other flower friends and so it doesn't make them a great option for a box store flower.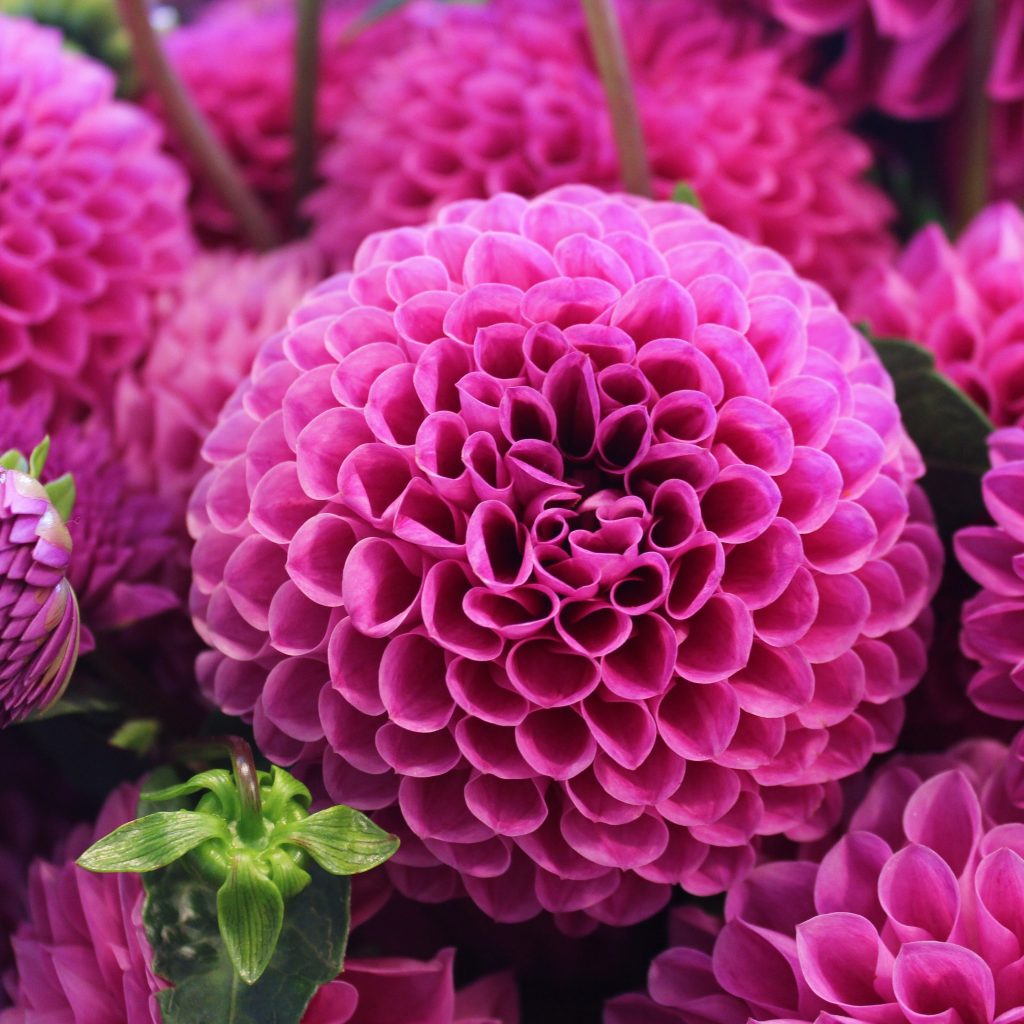 Dahlia's make great cutting flowers for a dahlia flower arrangement
But don't let that stop you. Grow your own! One of my very favorite Dahlia farmers has a whole book, sells seeds, and she will tell you how to grow them in your own backyard. My fire escape currently isn't great for growing, but I know I will plant them one day in a garden of my own! Can't wait for that! 
And when I do get to have my own garden one day I will turn to Erin Benzakein. She is the founder of Floret, a leading "farmer-florist". A term that is used to describe those who specialize in both growing and designing with seasonal flowers. I must admit that both of her books are on my wish list, and I can't wait to get my hands on a copy of them! 
Her website is a great resource for those who want to up the cutting flower game in their own gardens. You can buy seeds from her, she also has amazing resources on how to grow many specific varieties of flowers, greens, and grasses. I can't wait to dive into all that good material one day as I plot my own little spot of land. You can access those resources from her here.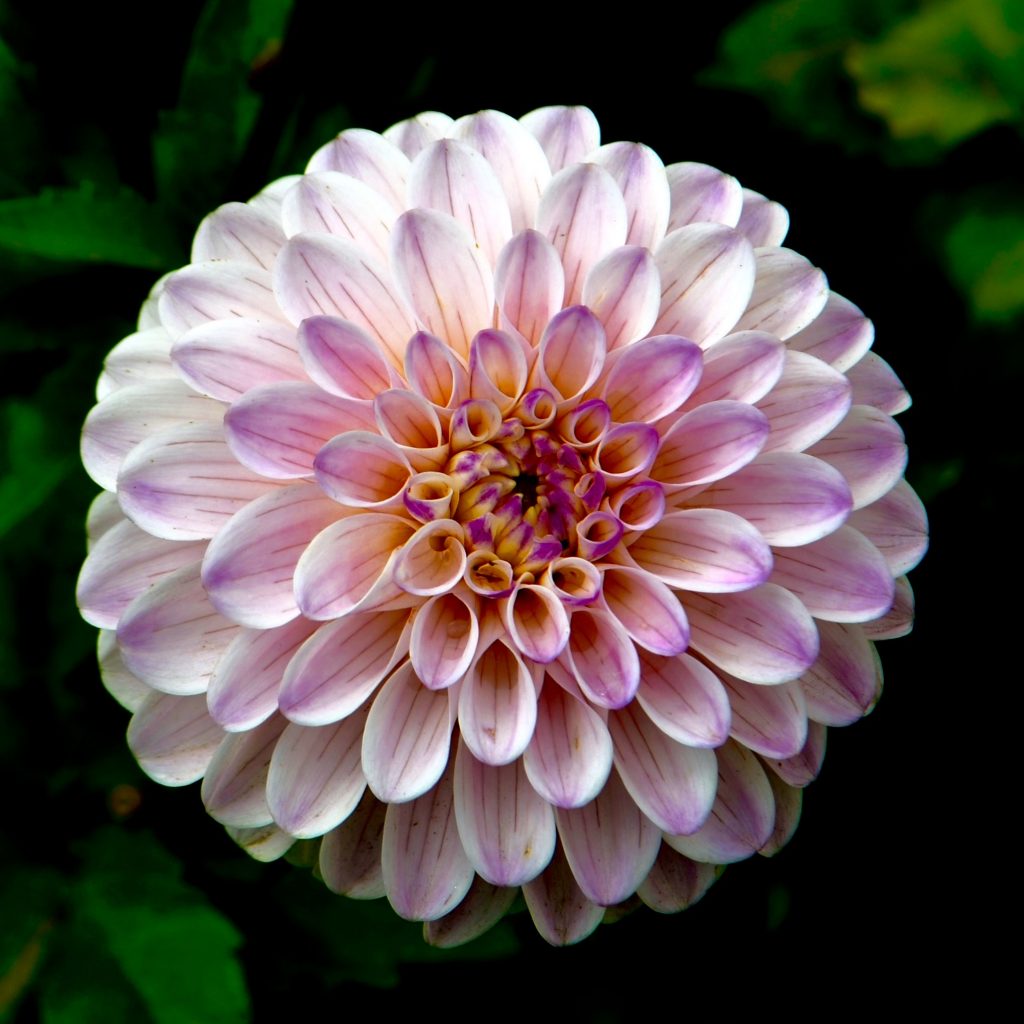 Meaning of the Dahlia
Dahlia has a very fitting meaning in the language of flowers. They mean elegance and dignity. I personally think that this definition fits this flower perfectly. Dahlias are elegant and they stand tall and dignified all on their own. A bit high maintenance, dare I say, diva? They don't like to get too hot, they prefer cooler temperatures. So don't place these elegant and dignified beauties in a vase in full sun in your home. Make sure to keep these little pretties in a cool spot to enjoy them for as long as possible.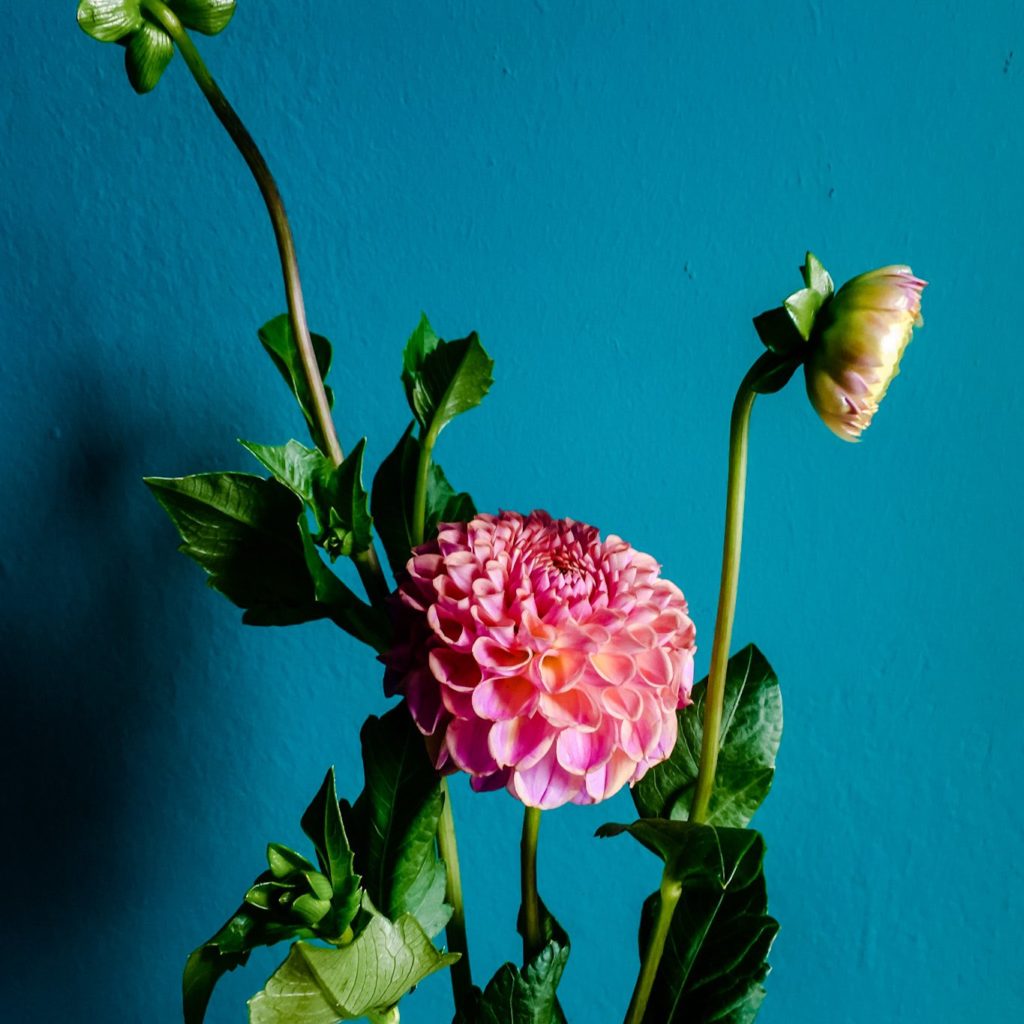 Grasses & where to find them!
Next let's discuss the second element in this arrangement, explosion grass. Oh, how I love thee. This grass can take any boring arrangement and turn it into a show stopper. It's just that good! It's an unexpected element which is one of my must-haves for an incredible arrangement. Not only that, but explosion grass also has great movement and fabulous texture!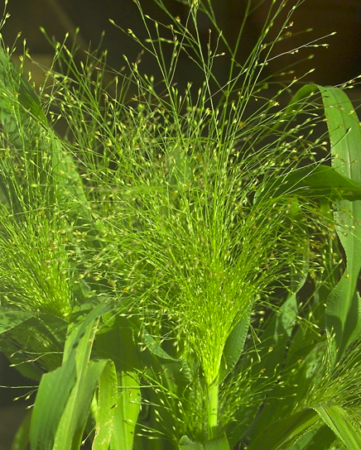 Forage your favorite grasses!
You can find them almost anywhere! Literally, I've been so tempted many times driving down the highway to pull over and forage some grasses. That seems like a great idea, right? They grow in the most unlikely of places on the sides of the road. But do be careful when you are out foraging. Safety first of course! And just make sure that you shake them off real nice to avoid being any unwanted little bugs home with you. Haha! And now that we've discussed this, I bet you will start seeing amazing grasses everywhere.
Or Grow your own for a dahlia flower arrangement!
Grasses make an amazing addition to any garden, plus they are one of my favorite elements to use in arrangements. Perhaps you already are growing some grasses in your yard or garden but had never considered them such an excellent addition mixed in with some flowers. Trust me, once you fall for grasses in your arrangement you'll never go back! 
Or maybe you are thinking that this is the missing element that you didn't know you needed to add to your beautiful garden. Time to add some! I worked at a floral nursery during the summer all through college and there are so many incredible varieties of grasses that you can grow. Tall, short, bright greens or even deep burgundies. The sky is the limit with how many fabulous grasses you can grow!
But do yourself a favor, and pick up some explosion grass for this season. You won't regret it!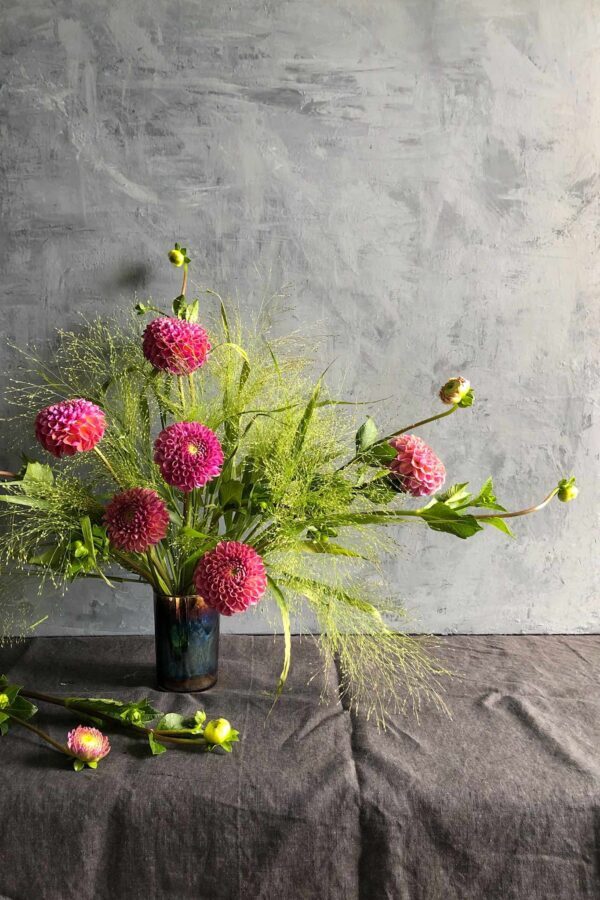 Easy dahlia flower arrangement
Now that I've sufficiently sang dahlias praises, and added an unexpected grass element to your to-go/to forage list let's get to the main event. This simple yet stunning dahlia flower arrangement with only two elements in it. Dahlias and explosion grass.
All you will need to get started is a vase, a floral frog (or chicken wire could work equally well here), some grasses, and of course the main event, dahlias. Below is my step by step guide and a tutorial video to make this simple and stunning 20-minute dahlia flower arrangement. 
Happy designing!
xo
Emily