Holiday Train Show delivers!
All aboard for the NYBG Holiday Train Show! The first stop for your holiday merriment must be the Holiday Train Show. It is incredible. The details, the trains, the miniatures, and the location… the NYBG conservatory! It's easy to be skeptical as an adult and think that this that t would be more fun for kids. But it is not at all. Even as an adult, the magic was not lost on me. It was easy to see why it is popular and why its been around for over 30 years.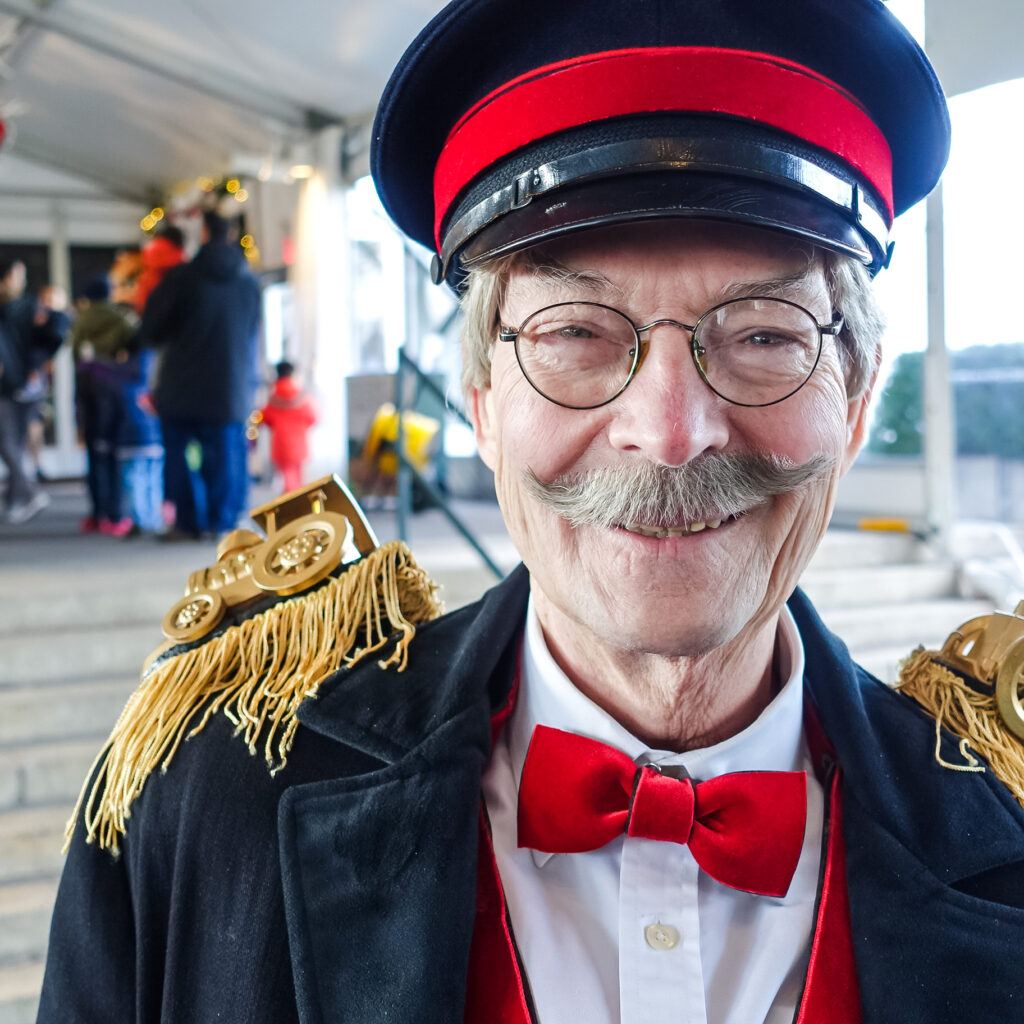 What is the NYBG Holiday Train Show?
Experiencing the train show is like discovering the NYC all over again but in tiny organic miniatures. Ducking in from the cold winter weather into the warmth of the NYBG conservatory to find small versions of all your favorite NYC buildings tucked in and around the plants is a joy. Toy trains on tracks whizz by and bring the whole landscape to life. It. Is. Magical.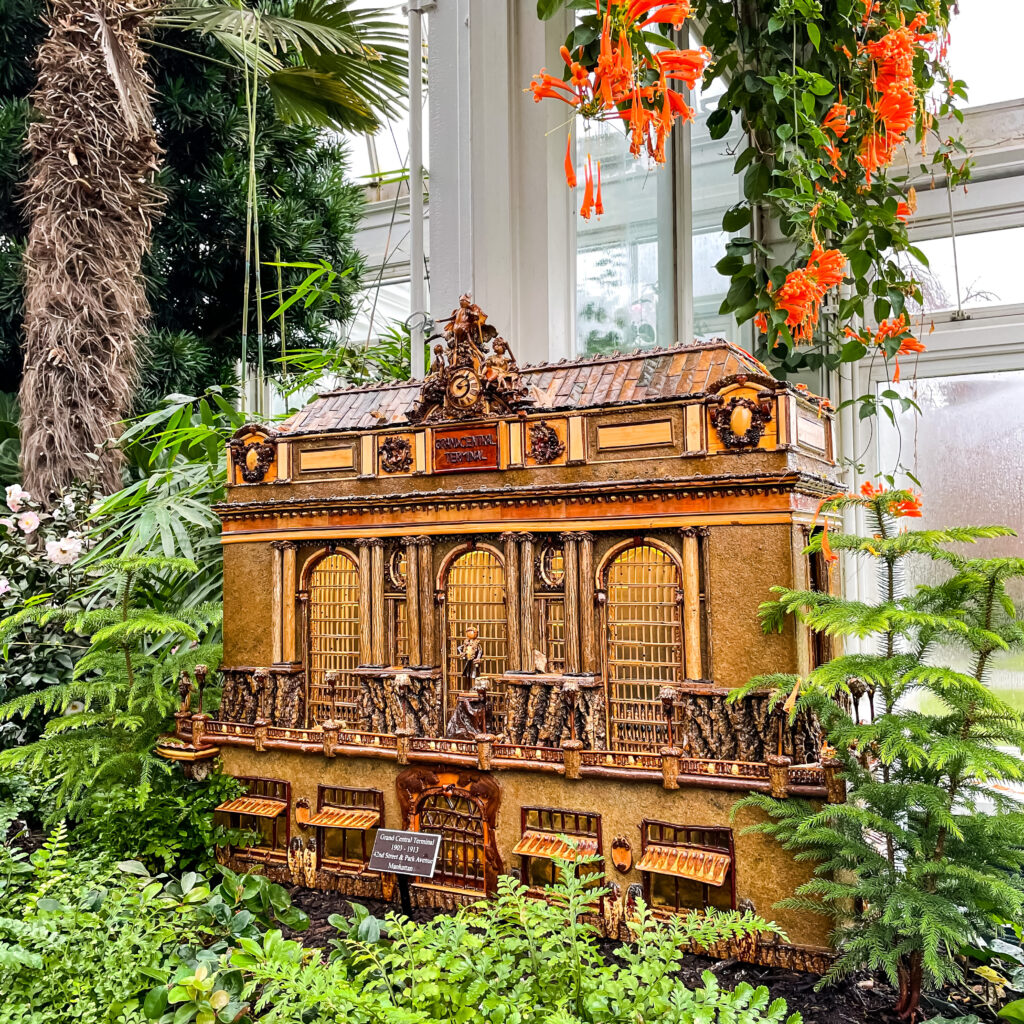 What are the miniature NYC landmarks made of?
All of the miniatures in the Holiday Train Show are lovingly created and designed with organic materials. They are made from items such as: sticks, bark, moss, rocks, & leaves. And Each building has a small plaque in front of it detailing which building it is. But its fun to see if you can guess it first! Guessing correctly is really quite easy since the attention to detail behind each landmark is amazing and accurate. It's amazing to see these organic materials bring to life these favorite iconic buildings.
History of the NYGB Holiday Train Show
This show is the work of Paul Busse, creating botanical architecture that brings the NYBG Holiday Train Show to life. It is incredible to see what Paul, his daughter Laura, and their creative team dream up for what you or I would consider just a pinecone or a rock. The team at Applied Imagination envision all the ways to turn these organic elements into their miniature creations. Although Paul is now retired, his daughter Laura Busse Dolan now runs the company. For more information about the work of Applied Imagination, please see it here.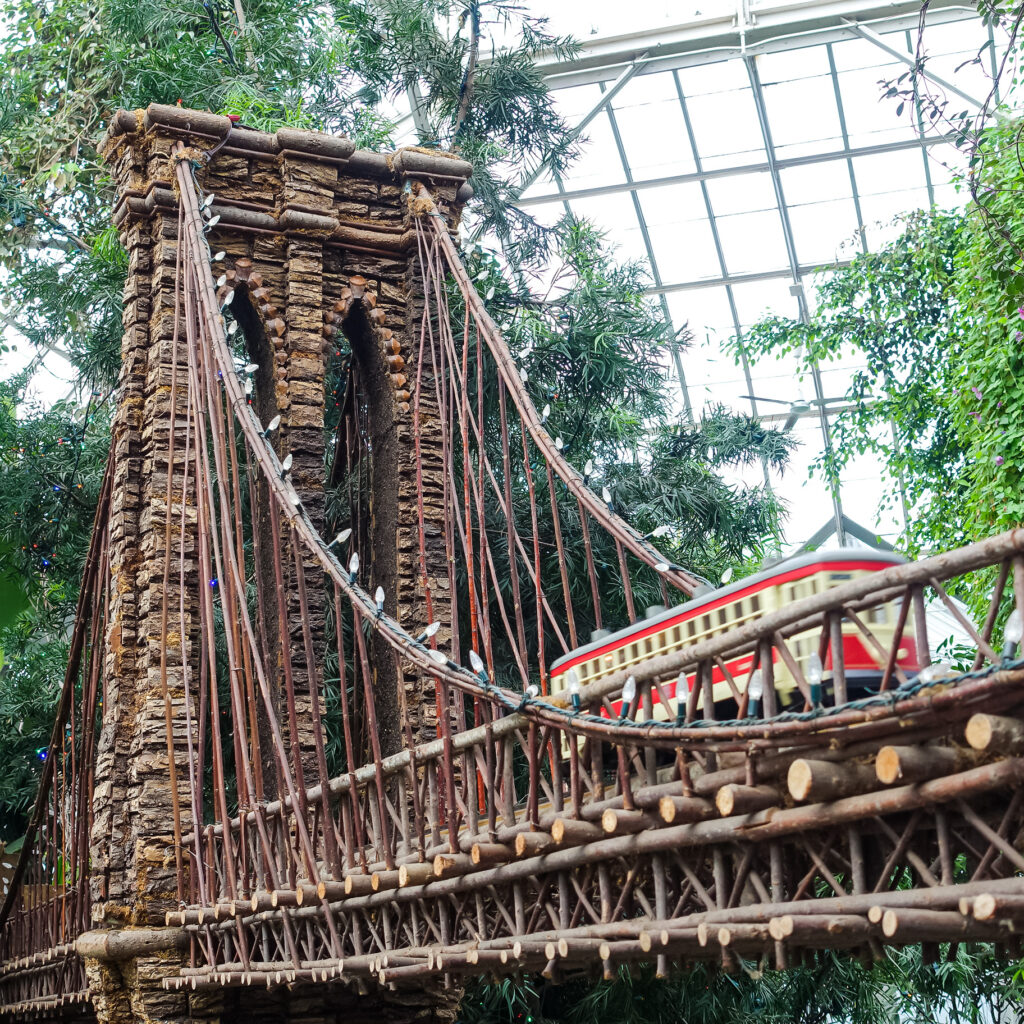 How many NYC Landmarks are at the Holiday Train Show?
Imagine admiring 175 of your favorite NYC landmarks delightfully recreated in miniature from all natural materials. The collection has grown over the past 30 years of train show magic. Each new year brings the potential for a new landmark to grace this incredible collection of botanic architecture.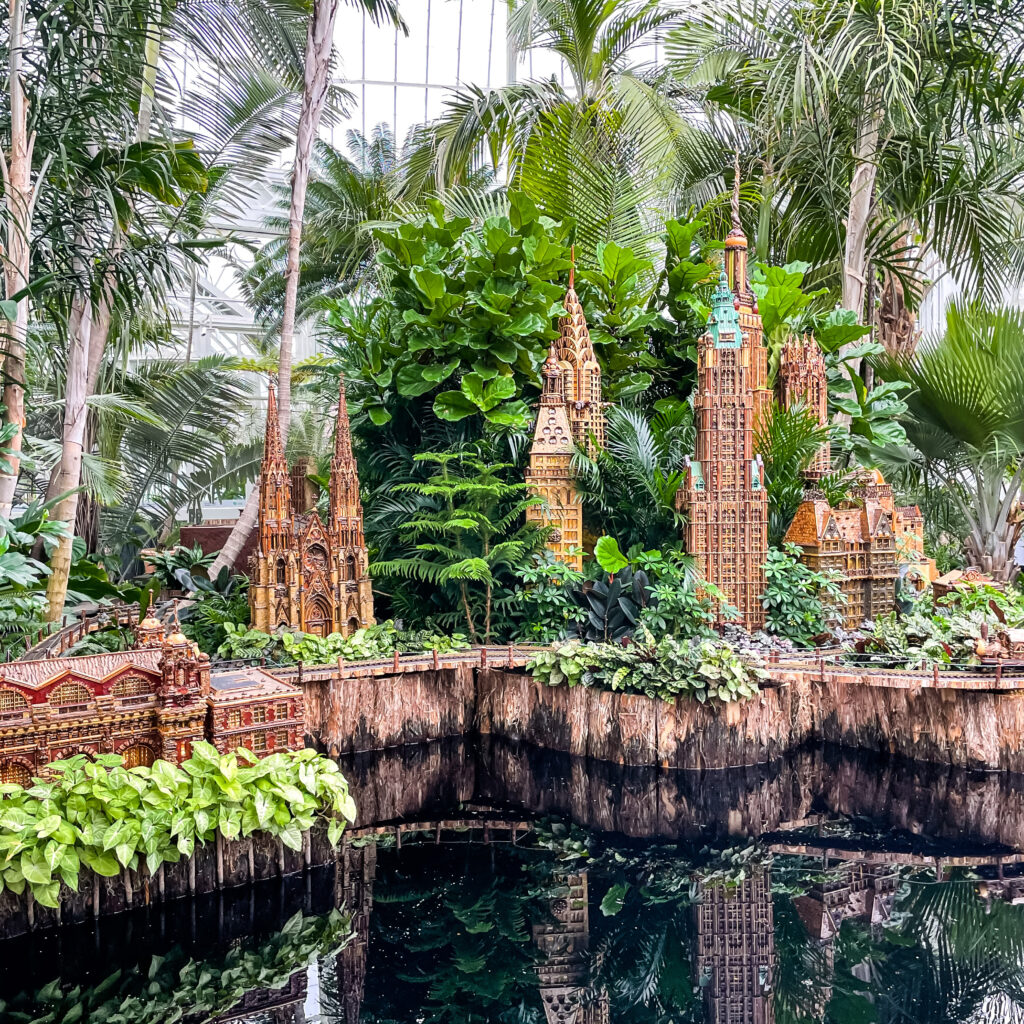 Holiday Train Show is great for Kids
Last year, we took my 2.5 year old train obsessed little boy and he went bananas. He loves trains, so I admit he was a pretty easy sell. But he really really loved it, which added to my enjoyment. It really made an impression on him. In fact, there is an old poster advertising the NYBG Train Show still hanging up in our subway station and every time he sees it he gets so excited and wants to go there NOW! Don't worry little buddy, because you loved it so much we are going to make it a family tradition to attend every year.
Are Tickets Timed Entry?
Tickets are timed entry, and due to popularity I would recommend purchasing your tickets in advance. The beauty of this activity is that it in indoors, so if the weather is feeling a bit cold, you know that you will enjoy the miniatures and the trains inside the warmth of the conservatory.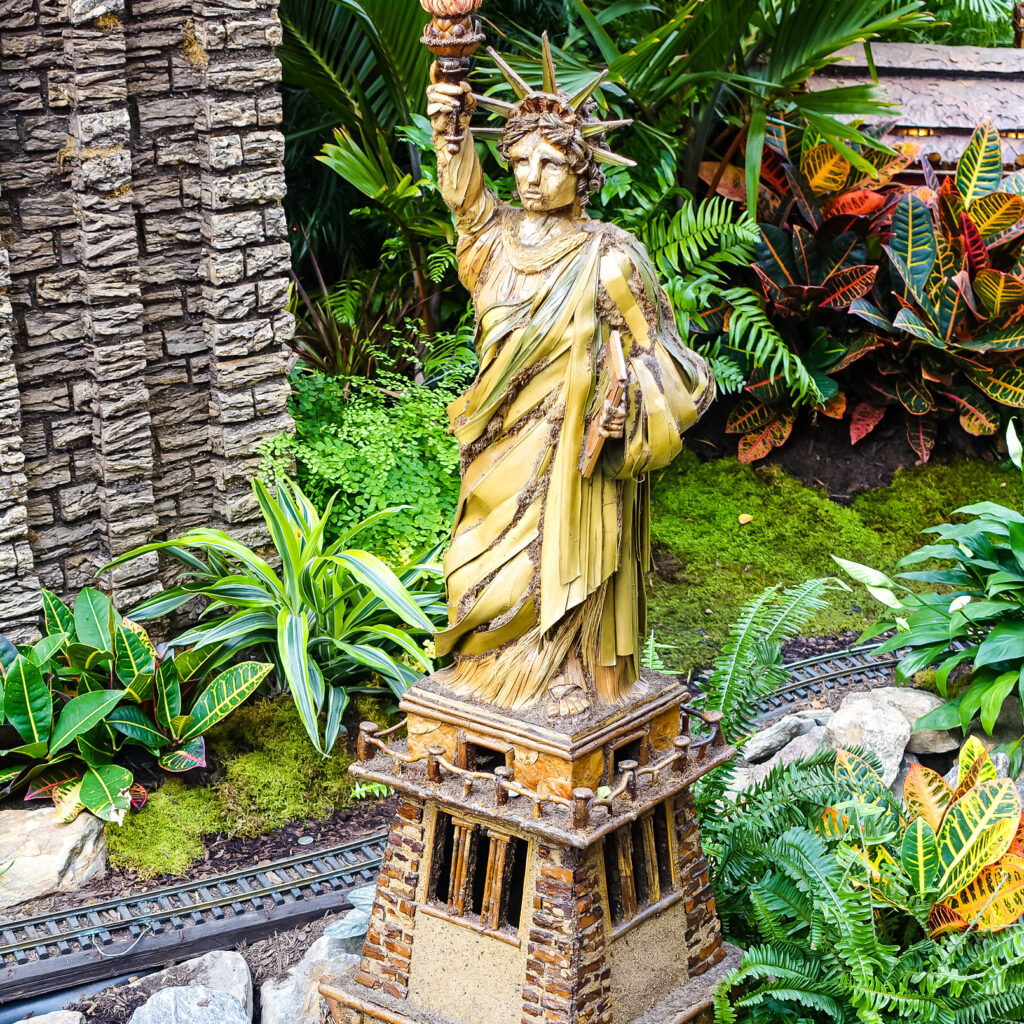 How much does the Holiday Train Show Cost?
Tickets for adults are $32.00, Students and seniors are $30, and children 2 to 18 are $18.00. Children under two are free. If you have multiple people in your family attending, I would snag a membership to get additional benefits to the NYBG year round for about the same cost.
Purchase a NYBG Membership for additional Perks for the same cost!
The train show isn't cheap, but it is totally worth it in my opinion. But if you purchase a NYBG membership you can go to multiple exhibits throughout the year for roughly the same cost. It would cost a family (2 adults, 2 children) $100 to see the train show. A family membership is $145 for the year, which includes the orchid show, train show, and unlimited visits to the gardens for other exhibits or just to enjoy the grounds. Membership to NYBG is a huge win to me.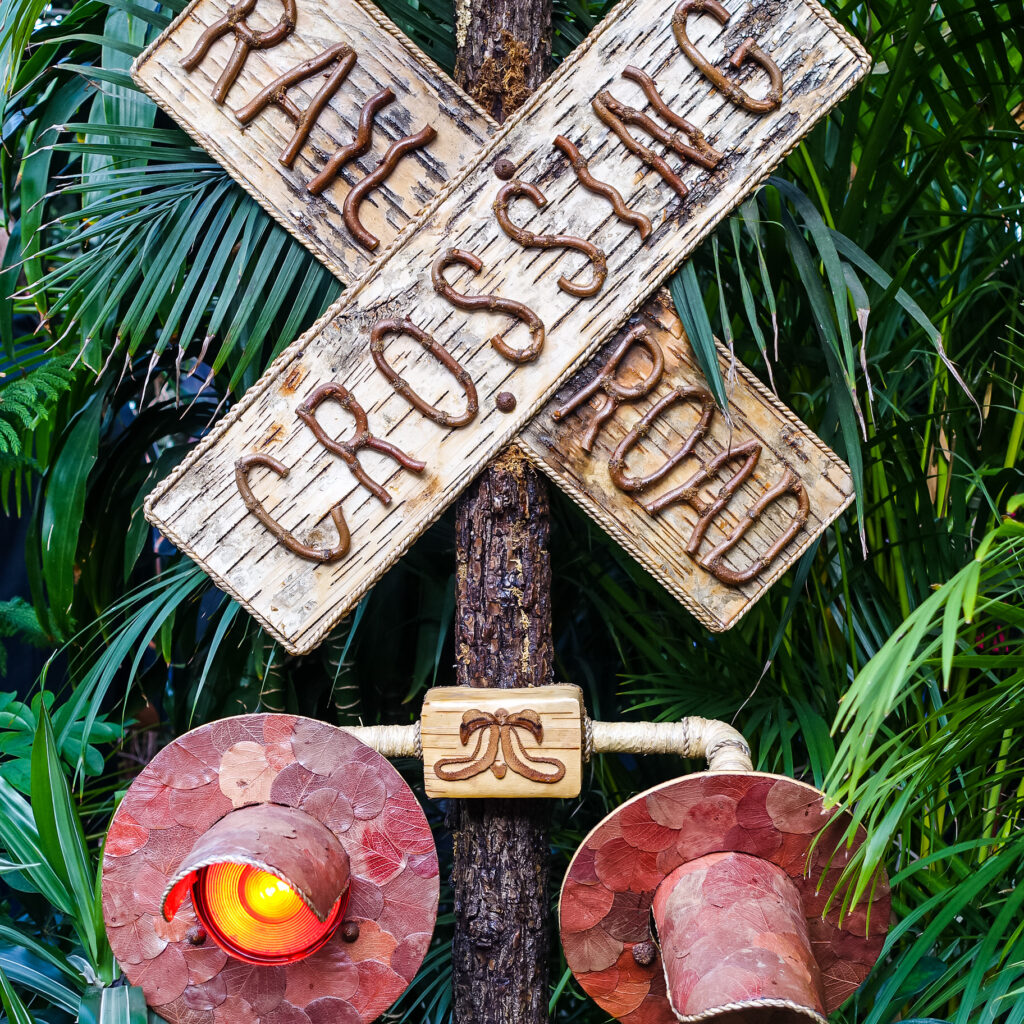 NYBG yearly events
There are so many reasons to visit the gardens year round. We go at least four times a year, once for the Holiday Train Show (and now the Glow Holiday Lights!), in spring for the Orchid Show, during the summer for peak flower appreciation and Farmer's market Wednesdays, and in the Fall to see the leaves and possibly catch an art exhibit on display. My favorite art exhibits have been the Chihuly and the Kusama. It's incredible to see such beautiful artwork on display with such stunning scenery.
NYBG Holiday Train Show Quick Facts
When is the NYBG Holiday Train Show?
The dates vary slightly year to year, but roughly runs from mid November to Mid January
What is the cost of NYBG Holiday Train Show?
Children 2 to 12, $18.00
Adults 13-64, $32.00
Students with valid ID, $30.00
Seniors 65 and older, $30.00
Children 2 and under, free
What are the hours of the NYBG?
The Garden is open 10 am to 6 pm Tuesday to Sunday, and is open on Monday federal holidays
Is vaccination proof required for admission to NYBG?
Valid proof of COVID-19 vaccination and ID is required for entry for indoor exhibition spaces and facilities, and all dinning areas
Are timed tickets necessary for entry to NYBG?
Yes, currently timed tickets are necessary for entry
Yearly NYBG Events
Holiday Train Show
Orchid Show
Glow Holiday Lights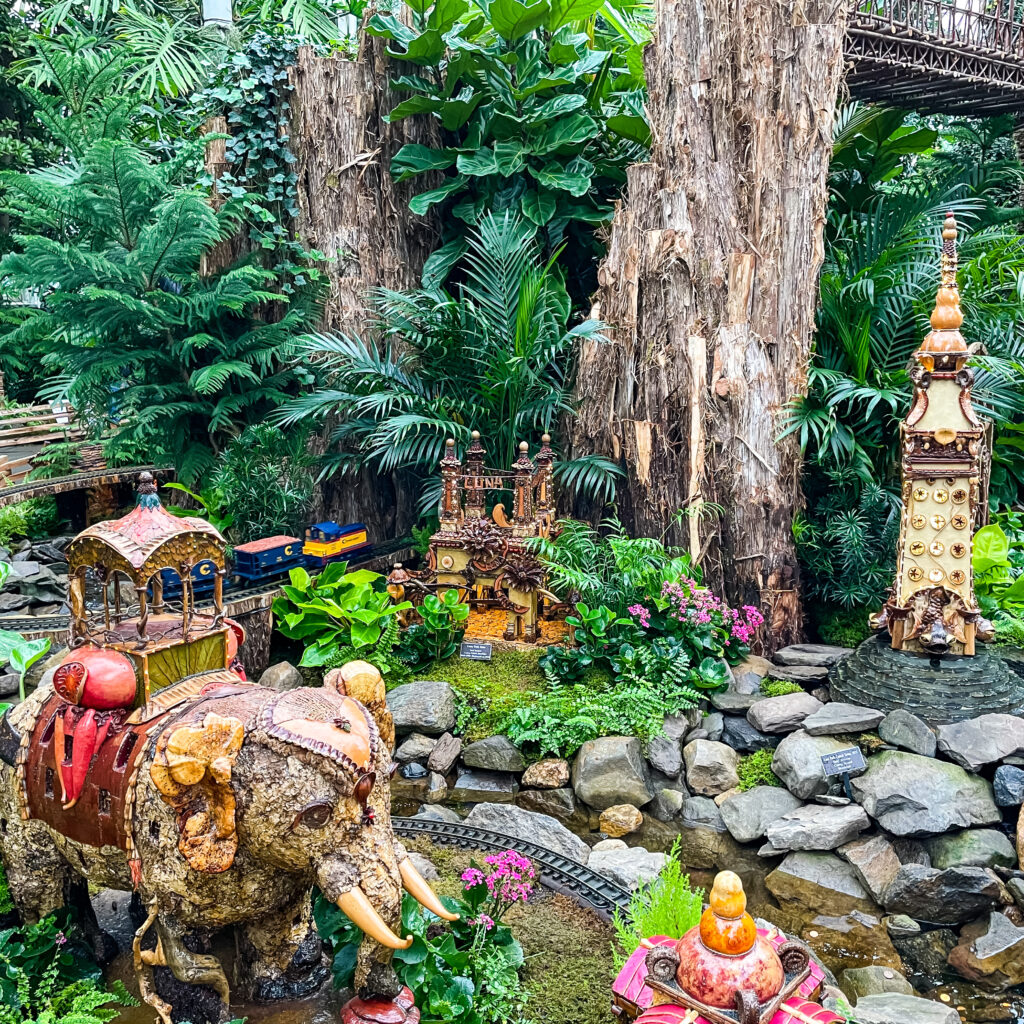 The NYBG Holiday Train Show has become a wonderful family tradition for us! Happy Holidays and enjoy the The Holiday Train show!
I'd love to hear your favorite Holiday Traditions in the comments below!
xx
Emily
You need to add a widget, row, or prebuilt layout before you'll see anything here. 🙂