It's the most magical time of year! Especially in NYC, and the city does not have a shortage of holiday decor. If you search for Christmas Tree Manhattan, the list goes on and on. And so I've created a list of the cities top 10 Christmas Trees.
Rockefellar Tree
The Tree! It's iconic in the city and for good reason, it has been a holiday tradition since 1933. It's HUGE and its incredible to visit in person. The tree is delivered and put in place in mid November and then dressed with lights. The lighting Ceremony takes place on the first Wednesday after Thanksgiving.
The tree is typically a Norway Spruce between 69 to 100 feet tall. The tree is traditionally donated to Rockefeller center, and then the center donates the wood for lumber after the holiday season.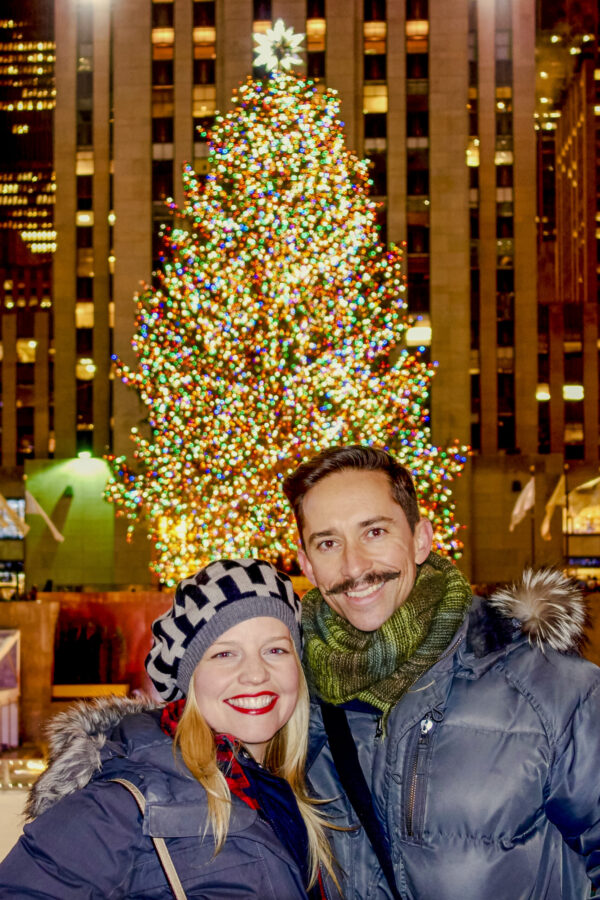 The Metropolitan Museum of Art Tre
The Met's Christmas Tree and Neapolitan Baroque Crèche is absolutely stunning. The Tree is this year is a twenty-foot blue spruce decorated with silk-robed angels. This Tree looks down up an eighteenth century Neapolitan Nativity scene.
The Tree is set up in different parts of the museum each year, and this year the installation is set in the east end of the European Sculpture Court.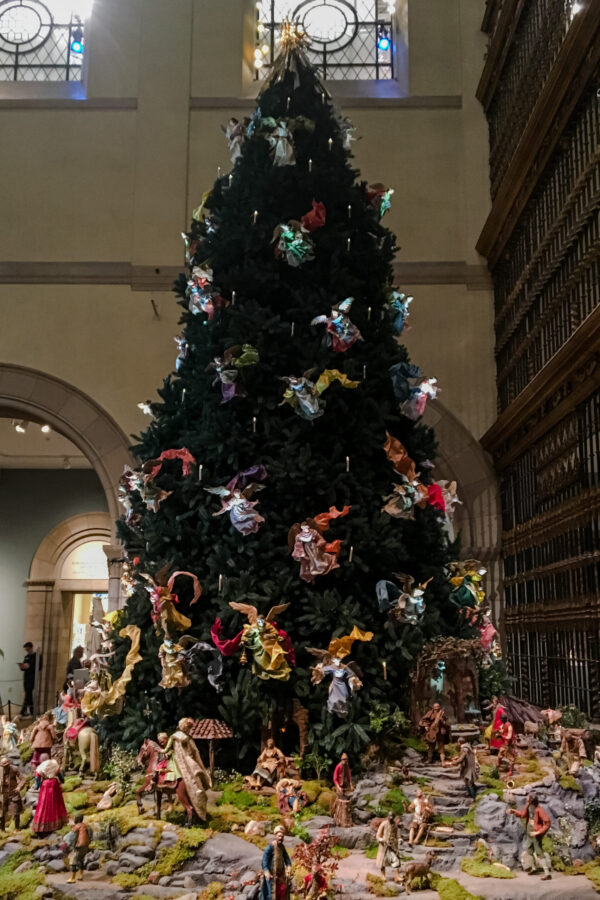 Lotte NY Palace Tree
UPDATE DECEMBER 2021: Unfortunately, this tree will not be on display this season due to construction in the courtyard
I only discovered this tree a few years ago at the recommendation of a friend. It is absolutely stunning and hands down my favorite tree in the city. It is beautifully decorated and sits in the courtyard of the hotel.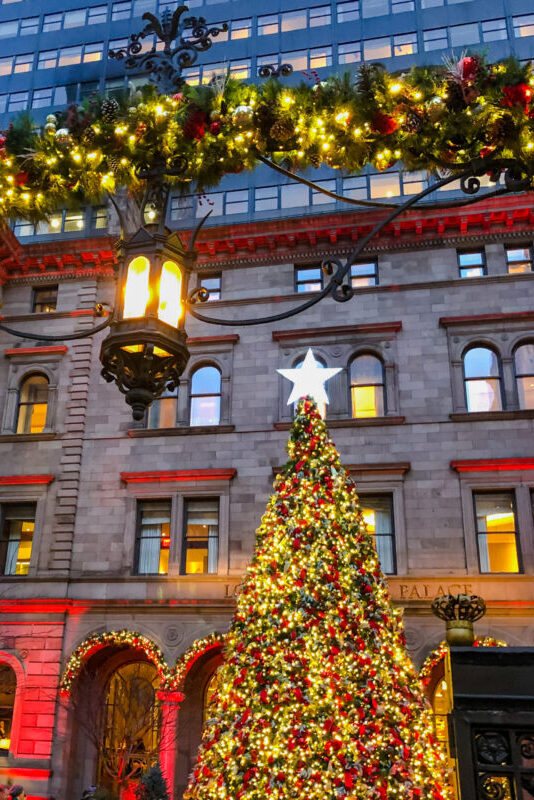 The Museum of Natural History Christmas Tree
This Tree is incredible, and decorated with origami animal ornaments. Each year there is a new theme for this 13 foot tree. After a year of planning, more than 800 hand-folded paper animals created by local, national and international origami artists decorate the tree. The beauty of this tree is in the details.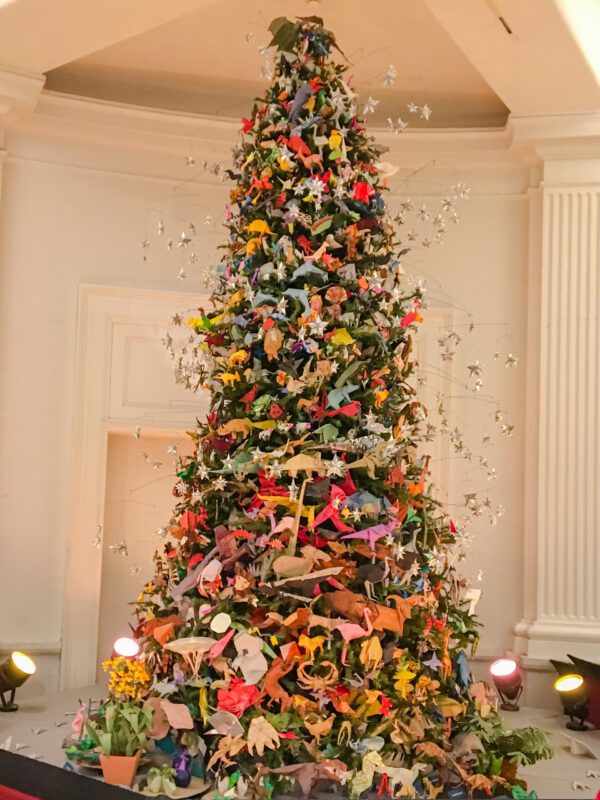 Washington Square Park
This Tree is such a special Christmas Tree. It sits right by the iconic Washington Square Arch, and if you get the angle right, you can see the Empire State building in the background.
One year, on Christmas Eve we went down to sing carols with other New Yorkers under the arch and by the tree. One of my favorite Christmas Eve memories.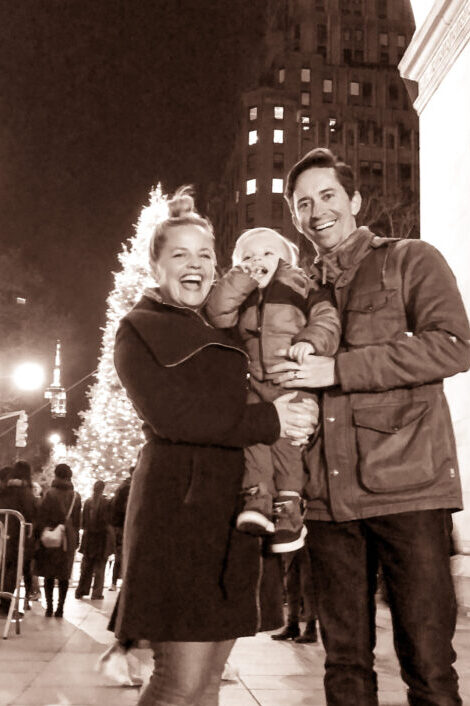 Bryant Park
This is a must see Christmas Tree! And you can check so many other items off of your Christmas in the City to do list at the same time! Ice skate to Frank Sinatra while appreciating this beautiful tree. Afterwards, grab a bite to eat at the Christmas Markets and do a little bit of shopping. My favorite treat at the holiday markets is the giant soft ginger cookies, highly recommend!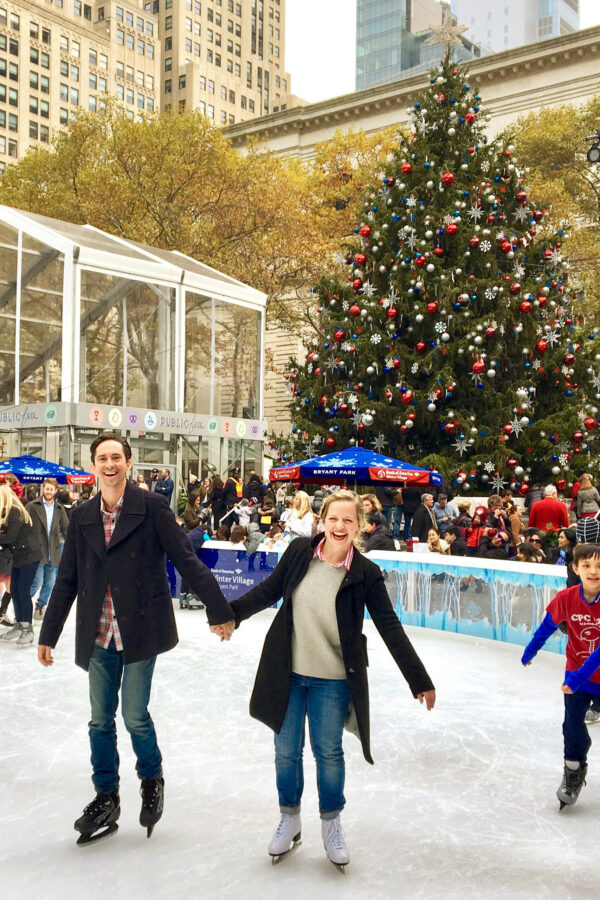 NY Public Library
The tree at the NYPL is stunning. Decorated in a winter snow theme, it is accented with red winter berries and red birds. It is lovely and one of my favorite Christmas stops. Just make sure to check the library hours since it is inside and plan accordingly.
While you are at this stop, don't forget to head upstairs and see the gorgeous reading room that has been lovingly restored a few years ago. You don't want to miss this!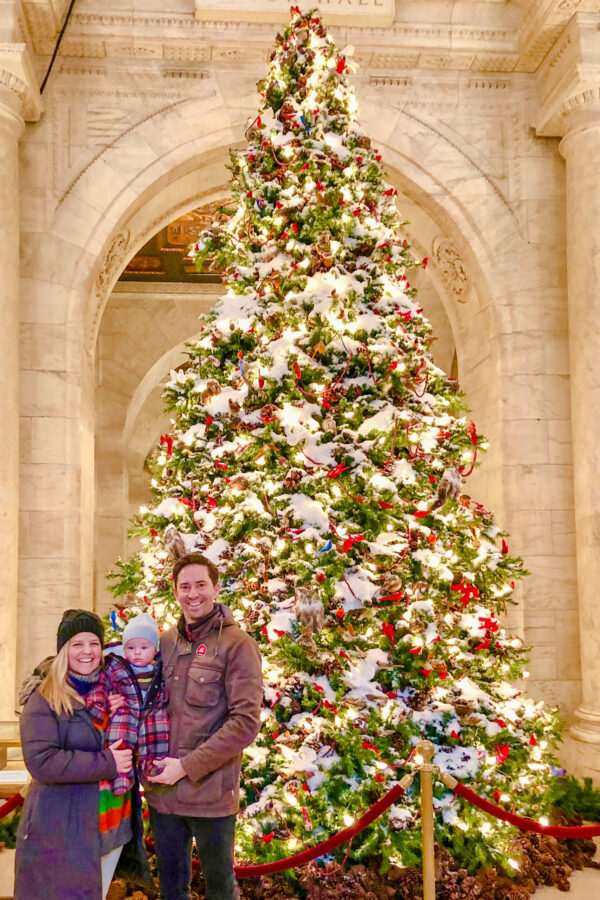 South Street Seaport Tree
This is a beautiful tree as well. And it's such a fun area of the city to explore. I couldn't find a picture from our previous Christmas Tree tours, so it looks like I will need to schedule a visit to this tree this year for our little family. Stay tuned for an update…
Wall Street Christmas Tree
I love this Tree! It's so big! (not as big as the Rockefeller Tree). The tree at 11 Wall Street has been a tradition since 1923.
One of my favorite parts of this tree is the huge mannorah next to the tree to include our Jewish friends in the holiday decor.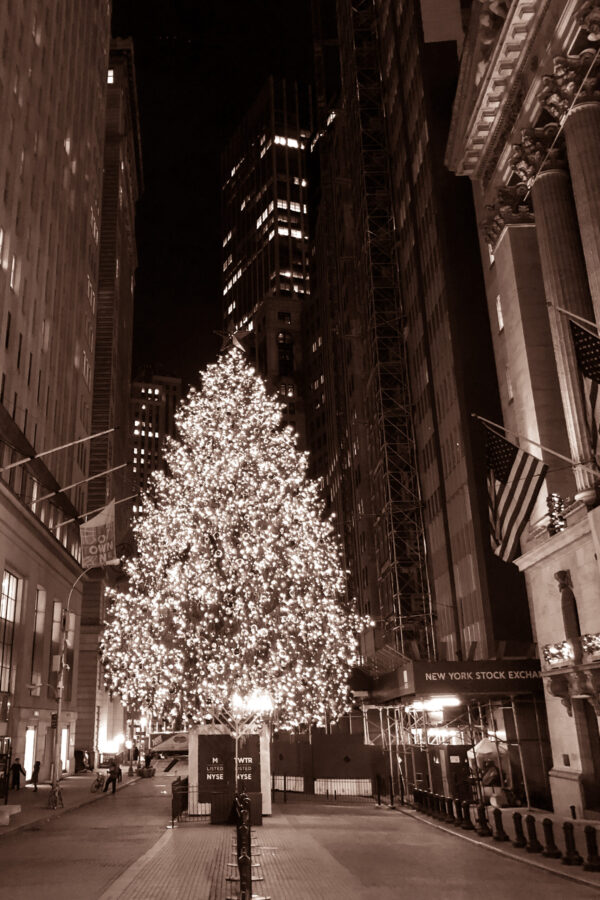 Plaza Hotel Tree
This is a stunning tree inside of an iconic and stunning hotel. Last year due to Covid, you were not allowed into the hotel lobby unless you were a guest. I hope that they have opened up this year. Stay tuned for an a picture update on this tree as well.
Bonus Trees, Christmas Tree Manhattan!
These Trees are on my list of Trees to visit this year! If you find yourself in these neighborhood, be sure to visit and let me know what you think!
Brookfield Place (Battery Park)
Zucotti Park (Financial District)
The Peninsula Hotel (East Midtown)
Lincoln Center (Upper West Side)
NYBG (Bronx)
Madison Square Park (Flatiron District)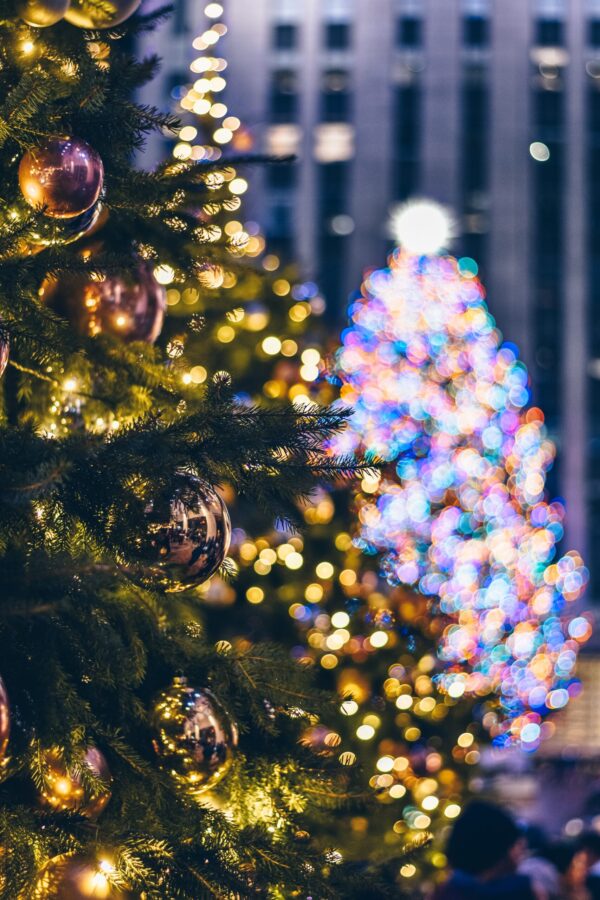 New York City is truly magical at Christmas time. Enjoy seeing all of the best Christmas Tree in Manhattan!
Here's the google map link with locations of the trees. Merry Christmas!
xx
Emily
PS- You may enjoy my favorite Christmas Tree Tour here!