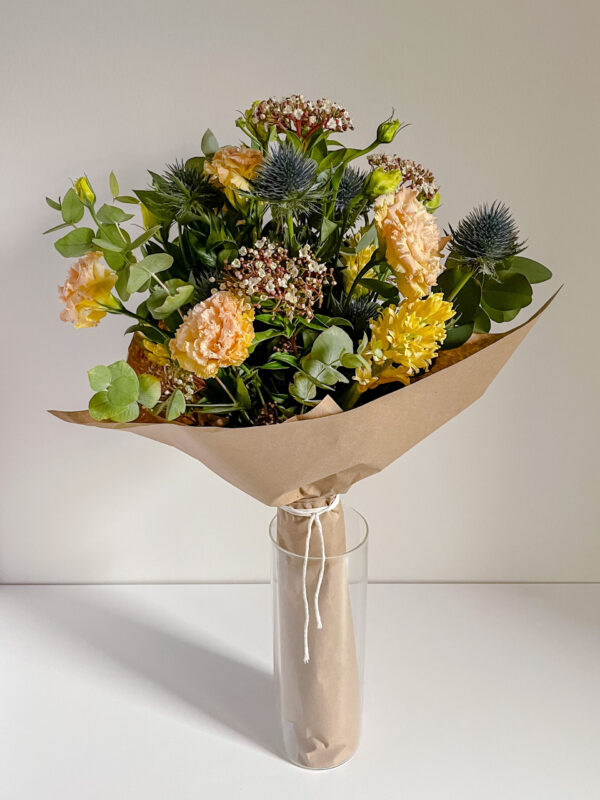 It's time to spoil a special mother or wife with beautiful flowers for Mother's Day! Flowers with Emily is thrilled to partner with Dutch Baby Bakery to offer Mother's Day Flower Bouquets. Flower bouquets will be available for pickup on Friday May 6th, Saturday May 7th, and Sunday May 8th.
Emily, from Flowers with Emily, has lived in the neighborhood for 6 years and has recently started selling weekly flower bouquets on Fridays at Dutch Baby Bakery. Bouquets will be available for pickup on the day requested after 8:30 am during Dutch Baby's business hours.
We are sold out! Thank you so much for your interest. If you'd like to find out more about our weekly Flower Friday bouquets, please click here.