Honestly, the perfect last minute gift for Mother's Day is flowers. As a florist I realize I'm biased, but who doesn't love flowers? Really they do make the perfect gift. I will walk you through two options: picking out the flowers yourself or ordering from your local flower shop.
And I've also added a few gift options to pair with the beautiful blooms, a couple recommendations for book lovers, accessorize the flowers with jewelry, and tools of the trade for a budding floral designer to use with the bouquet of flowers you gifted.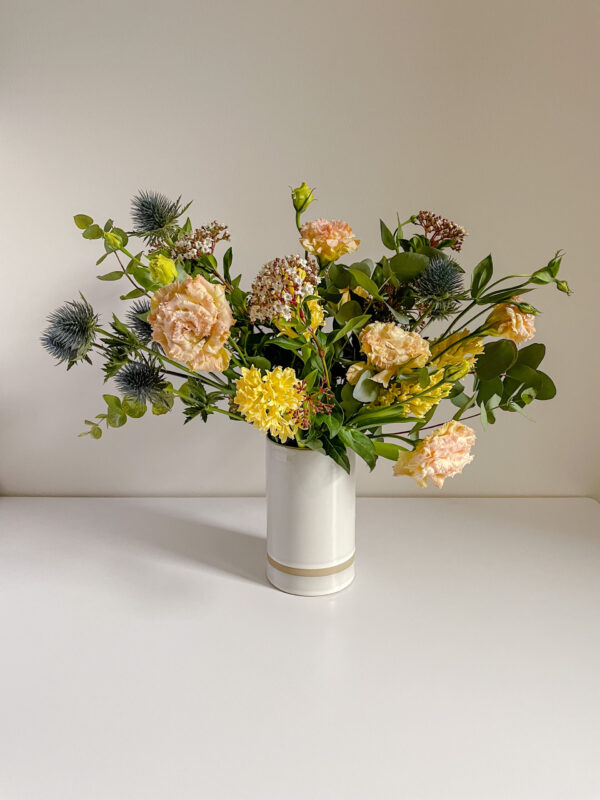 START WITH THE FLOWERS
There are two ways to pick out flowers: First option, let a florist handpick them for you. Or second, you pick them yourself. Here are some tips for either strategy.
PICKING OUT MOTHER'S DAY FLOWERS YOURSELF
Trust your gut. Do they look beautiful? Did they speak to you? Done. Grab those flowers. Make sure they look healthy and be sure to check there stems to make sure they aren't moldy. Don't overthink it.
Want a few more tips to make sure you are picking out the freshest flowers? Find more tips here.
TRUST THE FLORAL PROFESSIONAL
As a floral designer, I love picking out flower colors and combinations for my clients. So, if picking out flowers yourself doesn't sound like your cup of tea leave it to a florist to decide.
Before placing an order with a local floral shop, I always cruise their website to make sure that their style, design, and budget align with mine. If you want something particular, always call. That way you can make sure you communicated your vision/request clearly.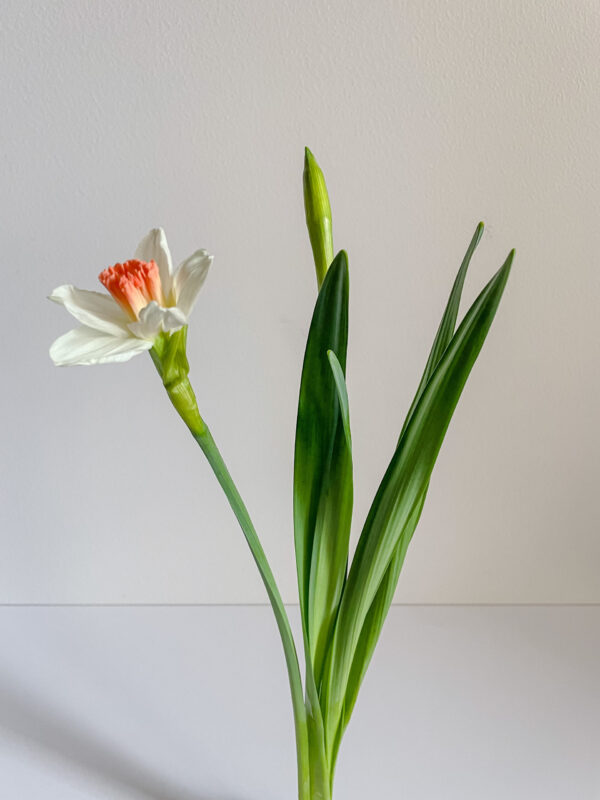 CHOOSE THE FLOWERS BY MEANING
Another way to make flowers more meaningful is to gift them based on their meanings. We all know roses mean love. But did you know that the meaning of a carnation is mother's eternal love? Kind of perfect for mother's day!
Bring the meaning home, by adding the flower meaning in your card. Whatever message you are trying to send, I guarantee there is the perfect flower to send that message. Check out this list of flowers and their meanings.
PAIR MOTHER'S DAY FLOWERS WITH A SIDE OF….
Adding another gift to your Mother's Day bouquet can really up level your gift. Here are a few of my favorites to add another dimension to your Mother's Day flowers gift.
FOR BOOK LOVERS
Want a book to go along with your bouquet? May I suggest the novel, The Language of Flowers by Vanessa Diffenbaugh. It's a great read and really sparked my interest in flowers and their meanings.
A gorgeous coffee table book on floral design and styling, Styling Nature, By Lewis Miller. I love his style and I learned so much from this gorgeous book.
Floriography: An Ilustrated Guide to the Victorian Language of Flowers. The lovely drawings in this book are paired with in depth meanings to each flower. I loved learning about how mythology connects to flowers and their meanings.
FOR THE BUDDING FLORAL DESIGNER
I think a perfect gift is a bouquet of flowers and a couple of florist recommended tools that they can play with as they arrange the flowers that you gifted them!
FLOWER CLIPPERS
Every flower lover should have a great pair of clippers. The most important tool, in my opinion. Here's my favorite. All of the floral designers in NYC use these as well.
LEAF STRIPPER
This one is so fun! This allows you to not get all the leaf "gunk" on your hands while pulling the leaves off of the stems of the flowers. I use these all the time.
VASES
Everyone should have a small (or BIG! I'm certainly not judging!) collection of vases for flowers. Here are a couple of fun options below. A good vase can truly transform a few stems of flowers into an arrangement.
A collection of small bud vases is always a good idea. A few flower stems turn into an entire centerpiece with this strategy. Buy a collection, or collect your own over time!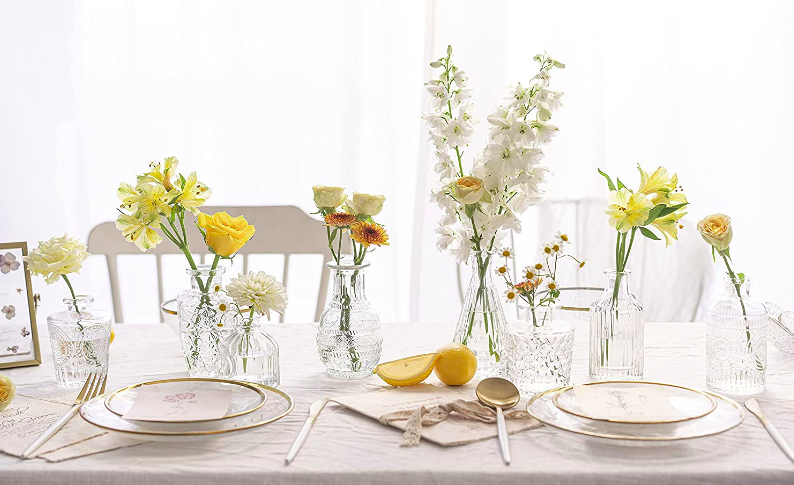 This little grecian lady is one I am dying to add to my collection. She'd look great empty in between bouquets, but think of all the fun floral possibilities!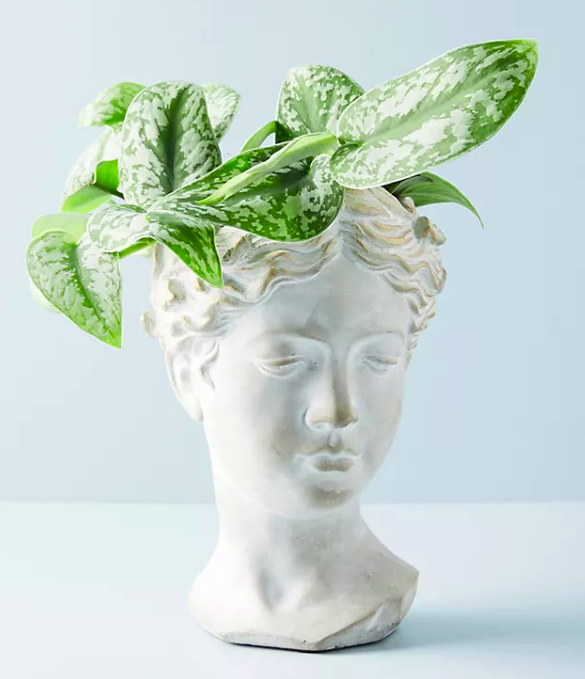 ACCESSORIZE YOUR MOTHER'S DAY FLOWERS WITH JEWELRY
Did you know that birth flowers are a thing? You know like birthday gemstones, but with flowers? I must confess that I did not know that until recently.
Pair your bouquet of flowers with a birth flower necklace for your mom. I've had my eye on these pretty necklaces for awhile. I can't wait to add my birth flower and one for my son's birthday to my layered necklace collection. Here's a budget friendly option on etsy, and you can pick out more than one flower! And here's an option with more personalization. And if you'd prefer a sterling silver option, I loved this version.
I hope this helps you to pick out a lovely Mother's Day flowers gift for all the incredible mothers in your life.
xo,
Emily