Pressing flowers is magical! I love it when I open a book or a journal that I've pressed a flower into and it immediately takes me back to a specific memory. Pressing flowers is fun and easy, and hard not to do right. Most of my life I've pressed flowers without any research and still had success.
However, with a little bit more information on the subject, you will be more successful. My mother-in-law had a business of pressing flowers, and I asked her advice. Here are the helpful tips that she shared with me.
Tip #1:Fresh is Best
This tip is pretty simple and may seem obvious, but it's a good reminder. Pick the flowers or leaves right before you are ready. The fresher the flowers, the more beautiful the end result will be. The fresher the better!
Tip #2: Use a Material that Wicks Moisture Away 
My mother in law would place her flowers between blank pages of newsprint. She found that this was the best material to wick away the moisture of the flowers. However, you wouldn't want to use regular newspaper because the ink of the newspaper will transfer to the flowers. And since I blank newsprint isn't an item people typically have on hand, we decided that the best material most people have at home to use is paper towels.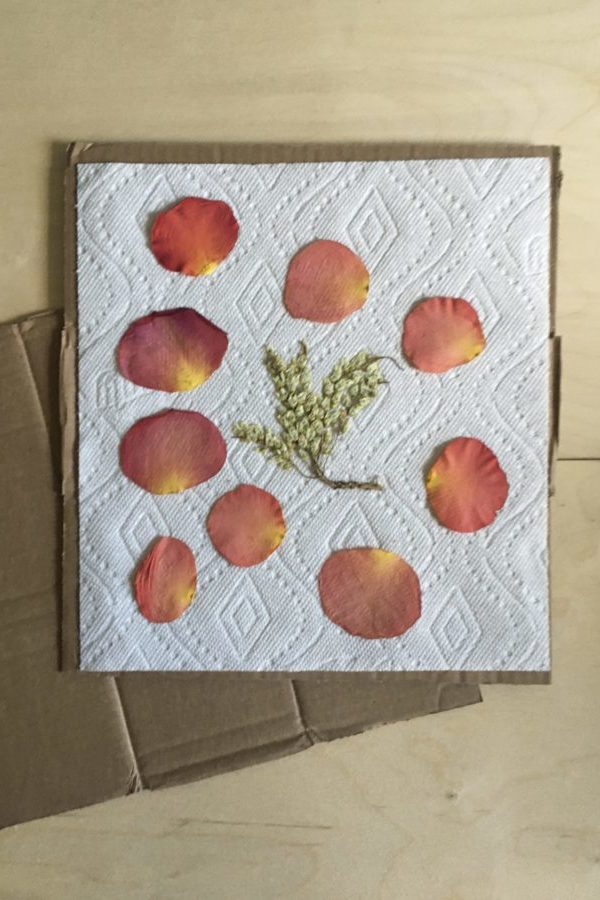 Tip 3#: Delicate & Thin Flowers Press the Best!
The thicker your flower, the less likely you are going to get the result that you want. First of all, you will need more weight to press it, and second the larger it is the less likely you are going to get all the moisture out of the petals. For example, if you wanted to press a rose they are pretty thick. Instead, consider pressing the individual petals. You will get a much better result and the petals will dry quickly!
Tip #4: Heavy Books for pressing flowers!
My mother in law used a flower press to apply the pressure to her pressed flowers. But I didn't have one of those just lying around in my small apartment, haha! So we improvised with the heaviest books I could find! The weight helps to flatten and push the moisture out of the petals!

Tip #5: Wait!
Patience pays off during this process! Pulling the moisture out of the flowers can take at least 4 days and sometimes up to a week! It's so hard to wait (at least for me!) but you will be so happy you did! A good test is to gently touch the flower, if it feels slightly wet it will need a few more days of drying. But I wouldn't recommend checking them before day 4, you will just be disappointed.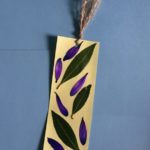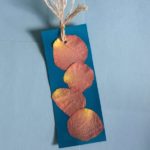 Create with Pressed flowers!
After your flowers are pressed you can create so many easy and fun projects with them! All you need is a little bit of Elmer's Glue (the liquid one that dries clear) or a bit of Mod Podge. Then you can adhere your flowers to anything your heart desires! The sky is the limit. Check out my step by step guide along with my video below!
Happy Flower Pressing!
xo
Emily