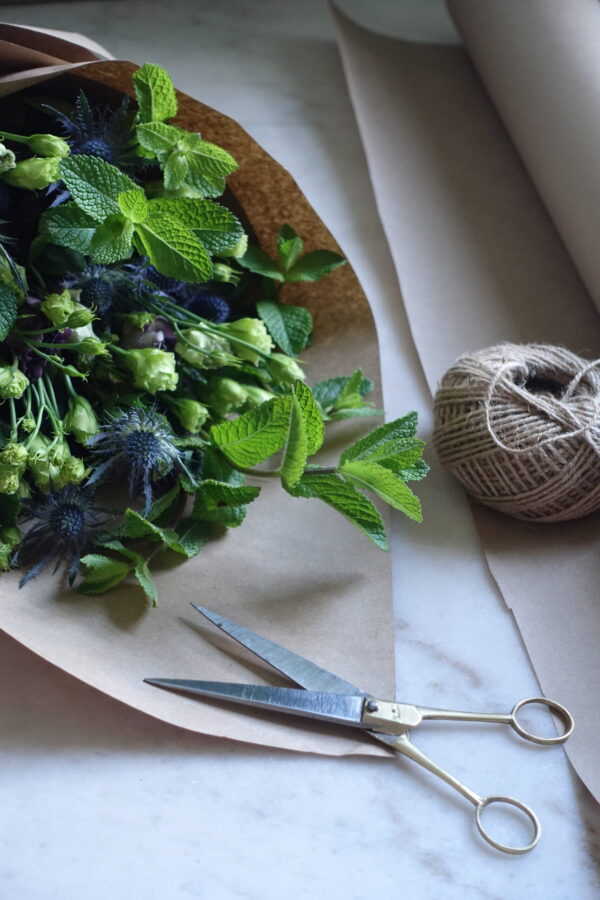 In my opinion, flower gifts make the best gifts. I haven't met anyone that doesn't like flowers. Truly. Even the most unlikely of strangers on the subway will comment on my floral spoils that I haul uptown for Flower Fridays. They brighten your day and your mood instantly.
Flowers are a big business in the US. Did you know that Americans spend about 6.2 Billion dollars on flowers per year? That is a lot of flowers, in fact its roughly 4 Billion flower stems. I remember one of the crazier floral events I worked on in NYC had 26, 000 red roses. And that felt like a ton of flowers. It's crazy to think about flower stems in the tens of thousands let alone billions. People love flowers!
But where should you go to get flowers? I get asked this question all the time. As a florist, here are my top tips for picking out and gifting flowers to those you love.
Where to buy flowers
I'm frequently asked the best place to buy flowers, and my answer is, well… it depends. What is your main goal for your flower gifts? Below I've highlighted a few motivations: budget, convenience, and specialty. And the best places to go based on those specifications.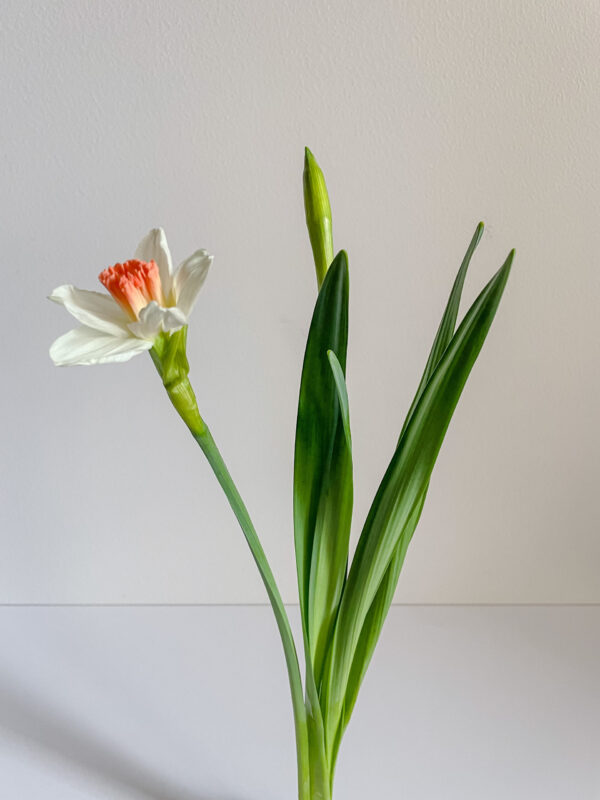 Buying Flowers on a Budget
If you are on a budget, the best place to get flower gifts is a big box store or grocery store (ie: Trader Joes, Whole Foods, Costco, ect). They are able to buy large quantities of flowers and because they have that large buying power to leverage, the discount is passed onto you as the consumer. Score! And as a bonus, you are probably already stopping by one of these places regularly to get food so it is extremely convenient to grab some flowers while you decide what to make for dinner. Another bonus! The downside? Although they do seasonally have different flowers, their weekly selection isn't as large as some other options.
Flower buying by convenience
Location, location, location! Where is the closest place to you that sells flowers? For me I can grab flowers at almost any bodega or corner store in the city. Typically, since these flowers are very accessible they are also pretty inexpensive. But I find the variety lacking. For the most part they sell the same flowers and colors each week. Think, white hydrangea, carnations, mums, ect. Good news if those are your favorite flowers, but if you are looking for a bit more variety this may not be the best option for you.
Purchasing unique, special, or specific blooms
Buying flowers at your local flower shop is the best option to get unique colors and varieties of flowers. They are always ordering different varieties and colors of flowers for special events and customer requests. The flowers might not be as inexpensive as the budget & convenience options, but you are getting a higher grade of flowers. This translates to flowers lasting longer and opening more beautifully. (my bodega roses never fully open before they die!)
Did you know that you can purchase a single rose stem at a florist? Yep! Do you want to pickup something a bit more special to go with your Trader Joe flower spoils? Snag a few flower stems or greenery at your local florist to finish off your bouquet.
How to pick out the Freshest Flowers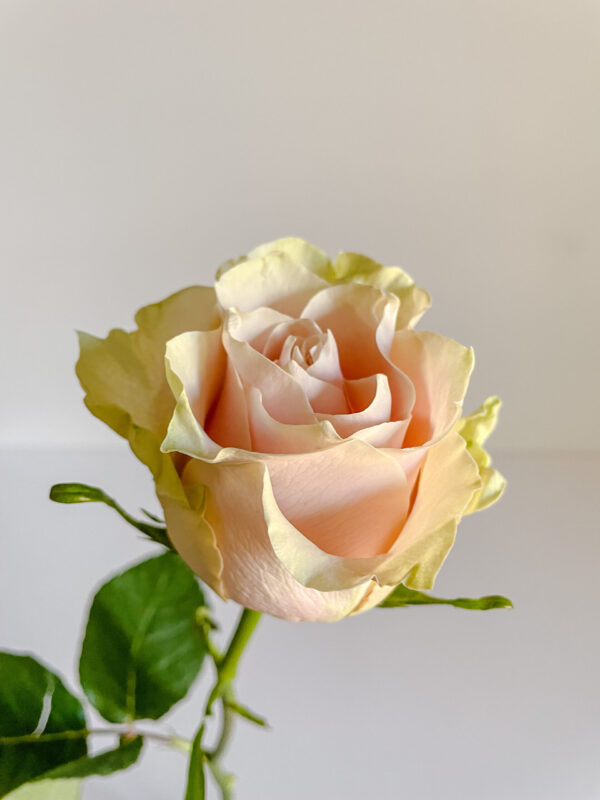 This may shock you, but I buy my flowers everywhere! I wish I could only buy flowers for the NYC flower market all the time, but I don't always have the time or the budget to do so. So do whatever works for you! No judgement from me, the most important thing is to fill your life with flowers. But wherever you do end up buying your flowers… make sure you inspect them to make sure they are the freshest ones possible.
No moldy stems or blooms!
This can easily happen to anyone. One day I was in a hurry (like usual, haha!) and grabbed some mums from the bodega. I got home and the whole bunch had mold. WHAT?! Totally my fault. I didn't even look at the stems and blooms because I was in such a hurry. Always check the stems and blooms for any fury sing of mold. Those blooms/stems that do, won't last long!
Tips for picking out Hydrangeas
Hydrangeas are a fickle yet gorgeous flower. The trick to these is that you want to gently touch the tops of the blooms with your hands. If they feel cool to the touch, they are well hydrated and likely fresh. If they feel warm and soft to the touch you should pass. These poor stems are dehydrated and on their last leg. Pretty cool little trick, right?
Tips for Picking out Roses
I love roses. There are so many incredible varieties and colors and the smell is divine! The trick to picking out roses is to gently take your thumb and index finger and test slightly pinch the bottom of the bloom right above the stems.
Fresh roses will be pretty firm, and the older the cute rose stem is the more soft and floppy the bottom of the bloom will be.
Tips for Picking out Tulips
If you want your tulips to last as long as possible, pick those that haven't opened yet. I know, they aren't as pretty as the open ones. But trust me, those blooms that haven't opened yet will give you much more life and will be just as pretty in a few days.
Bouquets of Flowers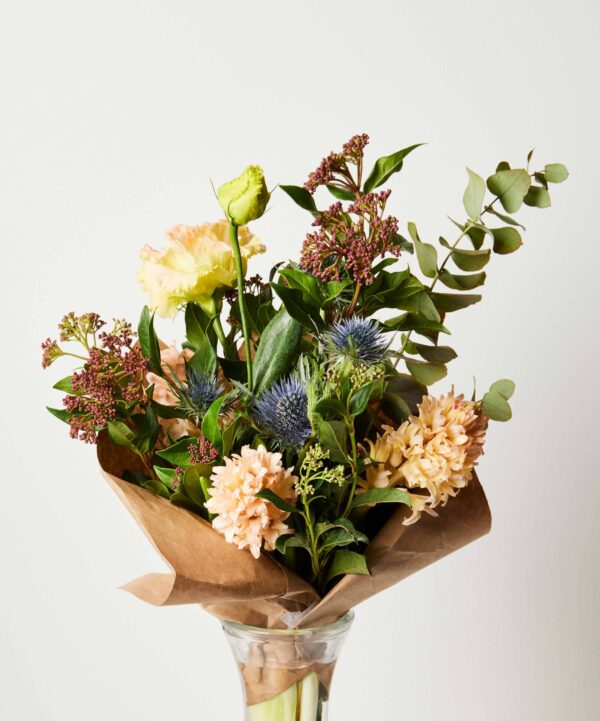 Now that we've covered where to buy your flowers and how to pick out the freshest flowers, lets get to the really fun part. Personalizing your flower gifts. If you are buying flowers for yourself, pick whatever speaks to you. Is the the color? Smell? Variety of flower? Or do you like to get different flowers each time? Really no wrong answer here.
Or are you purchasing blooms for someone else? I like to personalize my flower gifting if possible. Do you know there favorite flower? Do you know their favorite color? Or is there a particular sentiment you want to convey with the meaning of flowers? These are all great ways to make the gift special, But don't worry if you don't. Just pick something beautiful, you really can't go wrong with any flower choice. That is why flowers make the best gifts.
Styling Bouquets as Flower Gifts
If you are picking out the flowers yourself (as opposed to having a florist do that for you), here are a couple of quick bouquet styling tips.
All One Color & All One Flower Variety
If you are feeling overwhelmed with choice pick this strategy! Get all the same flower and color and grab a couple of bunches. You cannot go wrong here. You just can't. There is something so timeless and so chic when you place all the same color and variety of flowers into a vase.
Mixed Color & Flower Variety
Mixing colors, textures, and varieties of flowers. I love doing this. Styling bouquets like this can be a bit more challenging, or just plain overwhelming. But carry on, because once you start it is so fun and can become quite addicting designing a bouquet all yourself! If you aren't sure what color combinations to put together, look for some inspiration. I remember a bride bringing a tiny piece of wallpaper to show us what colors she wanted for her wedding. Color inspiration can be found anywhere.
Rewrap the Flowers yourself!
This is honestly the BEST flower gifting hack. If you are gifting flowers from a grocery store, take the flowers home and get that plastic wrapping off! I love to rewrap my bouquets in brown craft paper and tie them with string. Such a simple switch, and yet its incredible what a difference it will make. Here's a link for the size of craft paper I use:
Here's a link for my favorite gifting string as well. You can't go wrong with this delightful little combination!
Picking out Flower Arrangements for Flower Gifts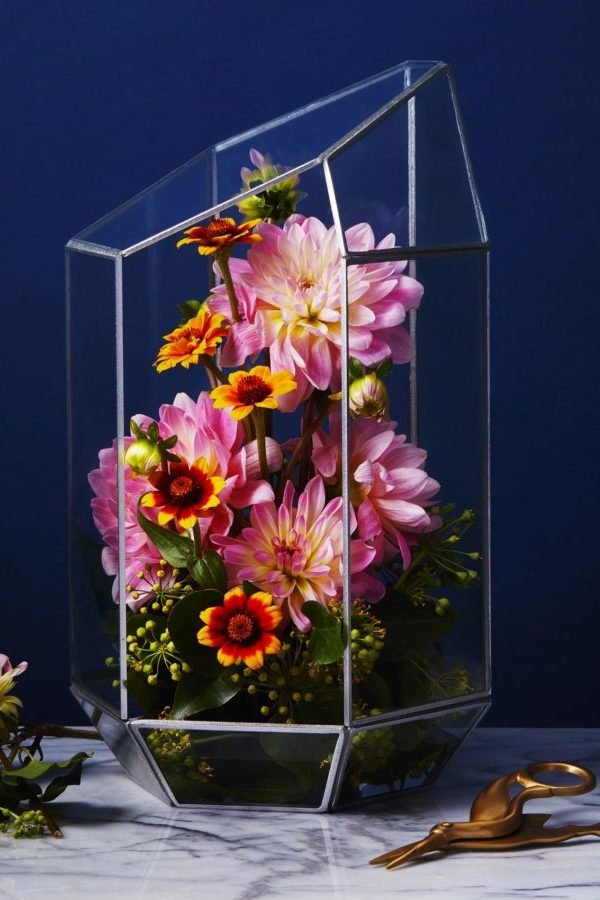 I love a beautiful, well designed, and thoughtful arrangement. There are so many talented floral designers, and the good news is that you can order a beautiful arrangement for any budget.
Pre-made Arrangements
These are usually the most cost effective and can be a quick pickup and go kind of situation. You can find pre-made arrangements at most grocery stores and at your local flower shop as well. Look for the most fresh arrangement, and check the water level
Arranged to Order
If you want something to feel really special and its in your budget, arranged to order is a great choice. A designer will hand pick out all the flowers and make it fresh for you. You may even request certain colors or flowers if they have them available. And the best part is that your loved one doesn't need to do anything when they are gifted. They are already arranged and ready to go. Just remind them to follow these tips to help their flowers last as long as possible.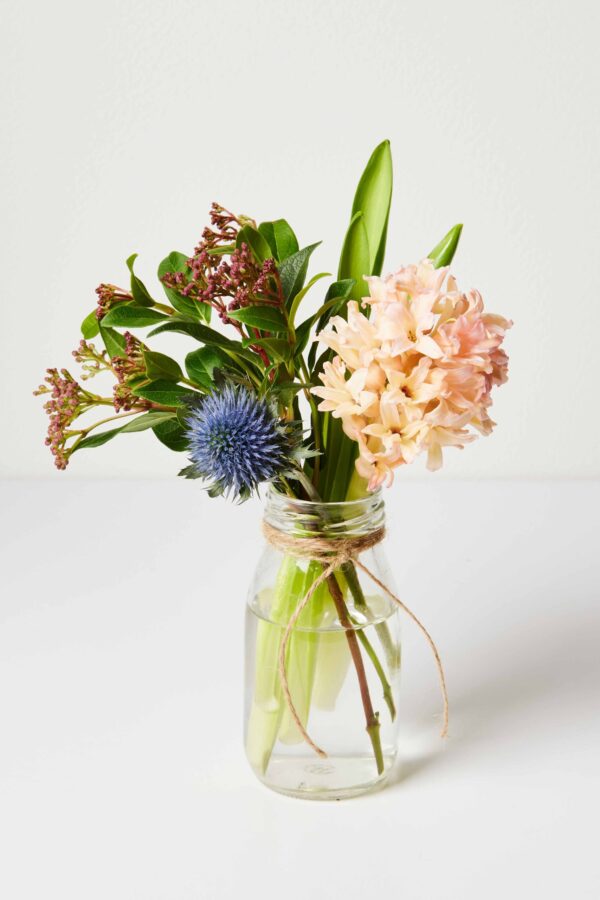 Cheers to pretty blooms as flower gifts!
xo
Emily