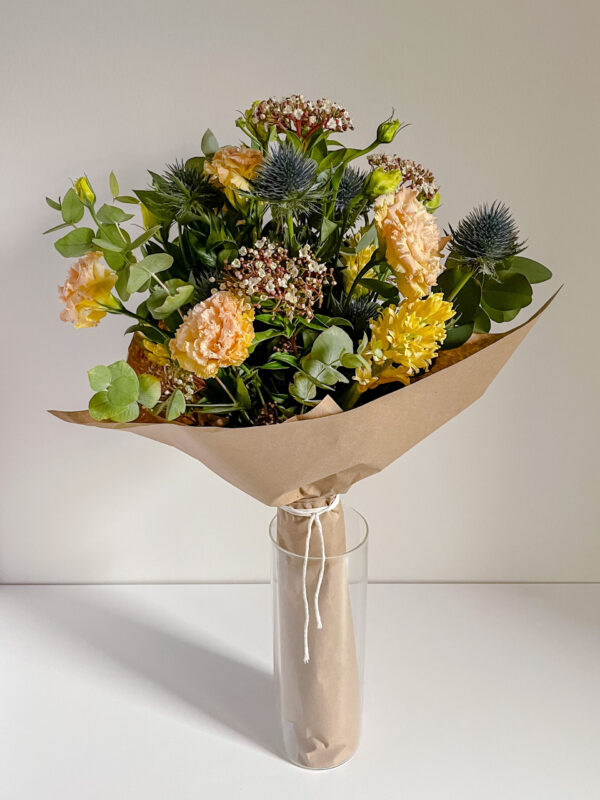 It's time to spoil a special mother or wife with beautiful flowers for Mother's Day! Flowers with Emily is thrilled to partner with Friends of PS 187 to offer Mother's Day Flower Bouquets. A portion of the proceeds of all bouquets sold will be donated to Friends' arts programming for the students of PS/IS 187. Pre-order using the form below for the Spring in the Heights fundraiser on Saturday May 7th, 2022.
Emily, from Flowers with Emily, has lived in the neighborhood for 6 years and has recently started selling weekly flower bouquets on Fridays at Dutch Baby Bakery. As a creative and mother of two young boys (future PS187 students!), she's excited to help fundraise for the arts at this community event.
All Spring in the Heights Flower Bouquets will be ready for pickup between 12pm to 2pm on Saturday May 7th at the PS/IS187 school yard & garden.
Thanks for your interest in Spring in the Heights Flower Bouquets & supporting the arts at PS 187!
We are sold out! Thank you so much for your interest in our blooms. If you'd like more information about Flower Fridays at Dutch Baby Bakery, please click here.