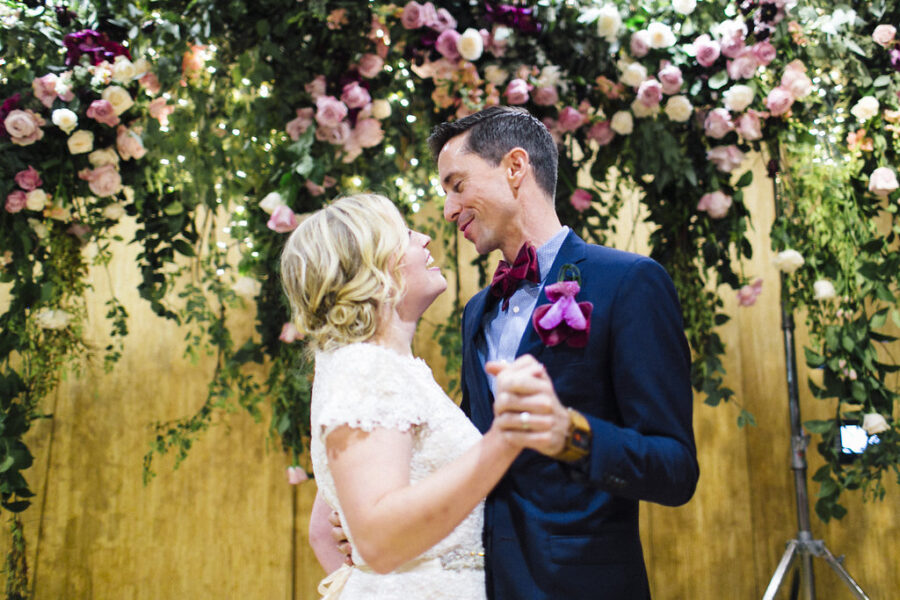 As a florist I hear this all the time, "I had no idea flowers were so expensive!" The cost of wedding flowers really throws people off. And why is that?
TRADER JOE'S ISN'T HELPING YOU TO ASSESS THE REAL COSTS OF WEDDING FLOWERS
But they are also classified as "loss leaders". Meaning, Trader Joe's isn't making any money (profit!) off of the flowers they sell you every week. In fact they are taking a loss on the flowers, but these great prices on flowers attract customers.
It's a brilliant strategy! I never walk out of Trader Joe's with just flowers, haha! But this will not assist you in your ability to anticipate the real cost of flowers for your wedding day.
WHAT GOES INTO THE PRICE OF WEDDING FLOWERS?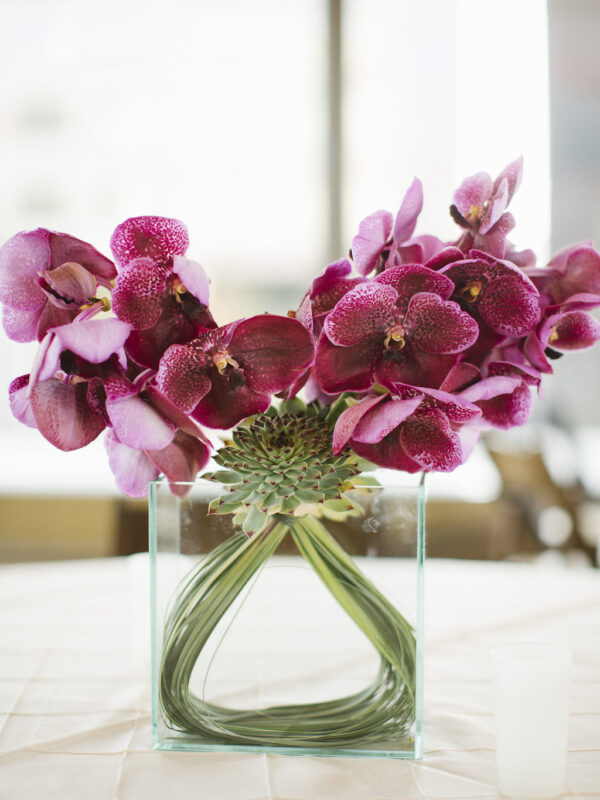 Honestly, the major factor that is NOT considered in the cost of flowers is the labor, and freight.
Flowers are grown locally, but typically a lot of the flowers used in the wedding industry are grown all over the world and must be shipped to your location.
Being a florist takes a lot of skill, something you can learn in classes or certifications or that can be learned on the job. But being able to design something beautifully also takes some talent. I think David Stark, an incredible event designer, explains the labor portion of events so beautifully.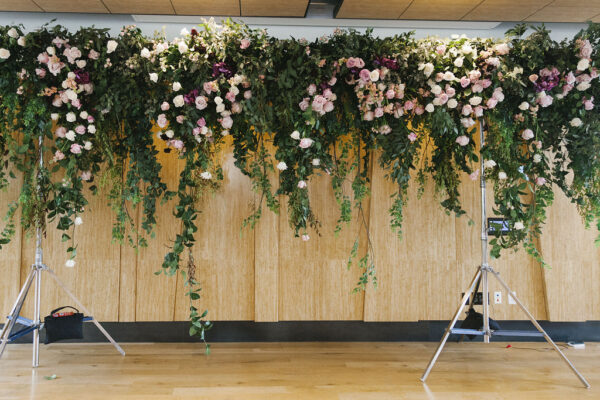 THE COST OF WEDDING FLOWER LABOR
The most under appreciated and under accounted for cost in a wedding flower estimate: LABOR. Hands down it's the most important. After all, flowers don't arrange themselves or deliver themselves. But honestly, Trader Joe's has conditioned us all to cheap flowers.
But an artists time isn't cheap. Essentially, you are hiring an artist to make your day special. In fact, I would dare say that flowers are quite literally the centerpiece of the wedding. I love David Stark's take on labor.
Whenever we present a budget to a client, the hardest category to wrap one's head around is always the labor line. But perhaps we should start calling that line something more apt? Artists? Artisans? Our clients are not buying LABOR. Rather, they are getting the most extraordinary service of artisans, making art specifically for them with their hands (and heads and hearts). That's pretty special any way you look at it.

-David Stark, David Stark Design
And just like any artist, ones who have more experience can charge higher fees for their work than compared with someone who is just getting started in the industry.
AVERAGE COST OF WEDDING FLOWERS
So, what can you expect for the cost of wedding flowers?
Here's an average break down of cost of the flowers from my experience. However, please keep in mind that there is always a range. Which can be attributed to multiple factors: experience of the florist, size of pieces, quantity of flowers required, type of flowers, supply and demand, and labor.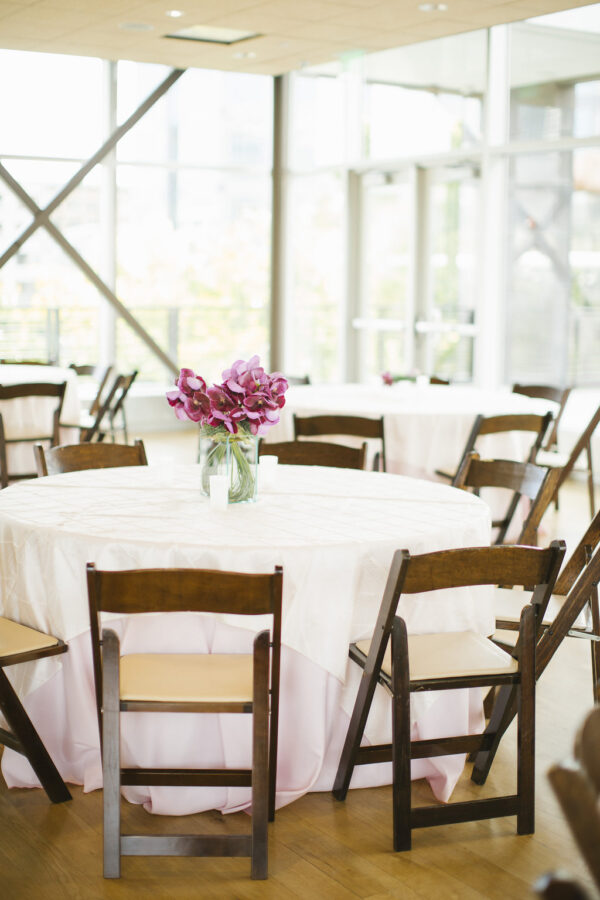 Average Cost of Wedding Flowers
Bridal Bouquet, $250
Bridesmaid Bouquet, $100
Corsages, $35
Boutonnieres, $35
Table Centerpiece, $250+
Head table centerpiece, $600 to $1200
Floral Arch, $1200 to $4000
Flower Girl bag of petals, $50
HOW TO ESTIMATE YOUR WEDDING FLOWER COSTS
Basically, list out everything on your wish list with quantities and add in a price placeholder. This is a great starting point. But it won't cover everything you'll be quoted on a floral estimate.
The thing that is tricky about the cost of wedding flowers is there are some costs that you don't think about. They aren't hidden, but if you haven't been quoted flowers for a wedding before you might not consider adding these to your total.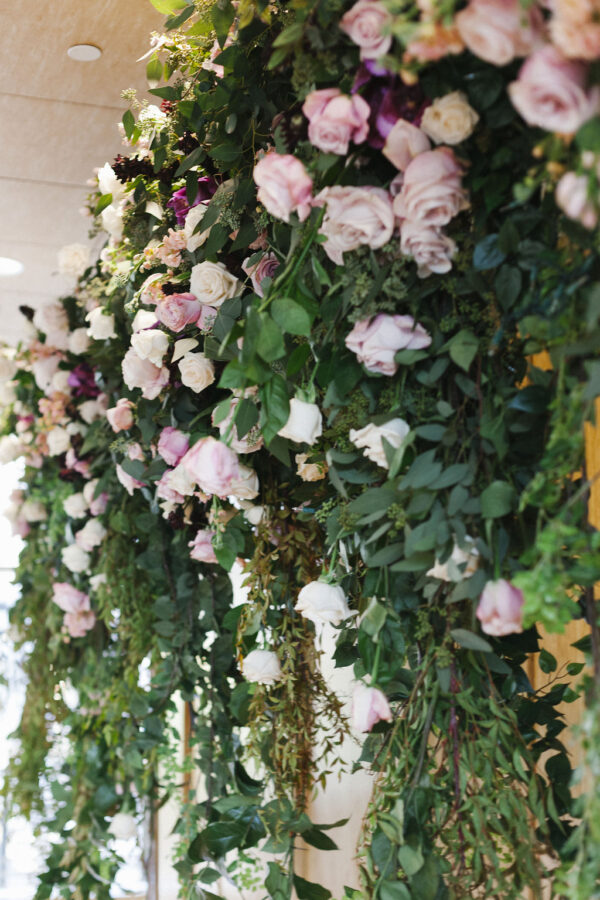 REASONABLE COSTS ON A WEDDING FLOWER ESTIMATE
Frequently, I am asked by a friend to look over a wedding flower estimate to make sure it seems reasonable. Especially since this is not something that we shop for or are quoted for everyday.
There are a few categories of cost that often get overlooked until you receive the estimate and then you may be caught off guard.
If you are like me, a little context for the charges goes a long way. When I understand what exactly I am paying for, I am more likely to be happy to pay for something of value to me.
LABOR COSTS FOR WEDDING FLOWERS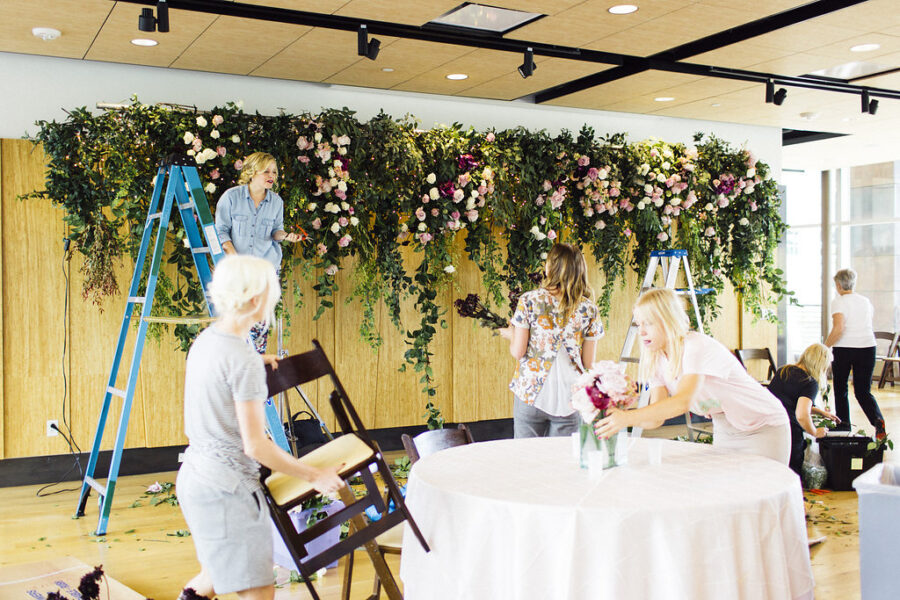 Again, you are hiring an artist. They might be relatively new at the craft, or they might have tons of experience. Either way, their time, talents, and expertise are valuable.
Setting up an event does take time and staff. And sometimes there needs to be staff on hand during the event.
Does the arch need to be moved and repurposed after the ceremony? Are some of the aisle flowers being used again during the reception? Someone, likely a few people, will need to be on site to make that happen.
It's amazing to me how long it takes for an event to get set up. And how lightening fast it comes down. But someone does have to take everything down.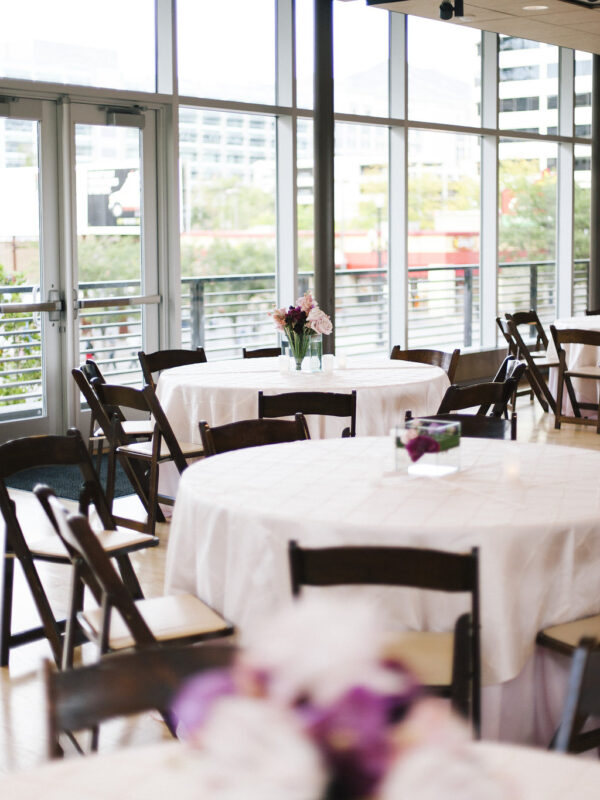 TRANSPORTATION & DELIVERY FEES
Delivery fees. How far do the flowers need to travel? This includes, time, gas, and labor. Someone needs to drive the van full of flowers.
Another thing I've learned over the years and another talent I've gained, packing a van of flowers properly to avoid catastrophe. Oh and also driving a van full of flowers, you gotta take those speed bumps and corners real slow, haha!
COI FEES OR DAMAGE WAIVER
Many larger venues require that the florist show proof of an Certificate of Insurance often for a large amount to ensure that if there is any damage, they are covered.
Business insurance isn't cheap, and since the COI is covering the you the client as well, a portion of that fee is passed along to you.
THE COST OF WEDDING FLOWER PREP
Also, there is a lot of prep time that goes into flowers. Flowers have just traveled (quite possibly around the country or the world) and are kept at very cool temperatures to keep them fresh.
They need to be processed properly to open and be their very best and stunning on your big day!
This all starts multiple days before the event.
Then they need to have stems removed, thorns taken off, and clipped at an angle all so that your roses and peonies will be open and stunning for your big day.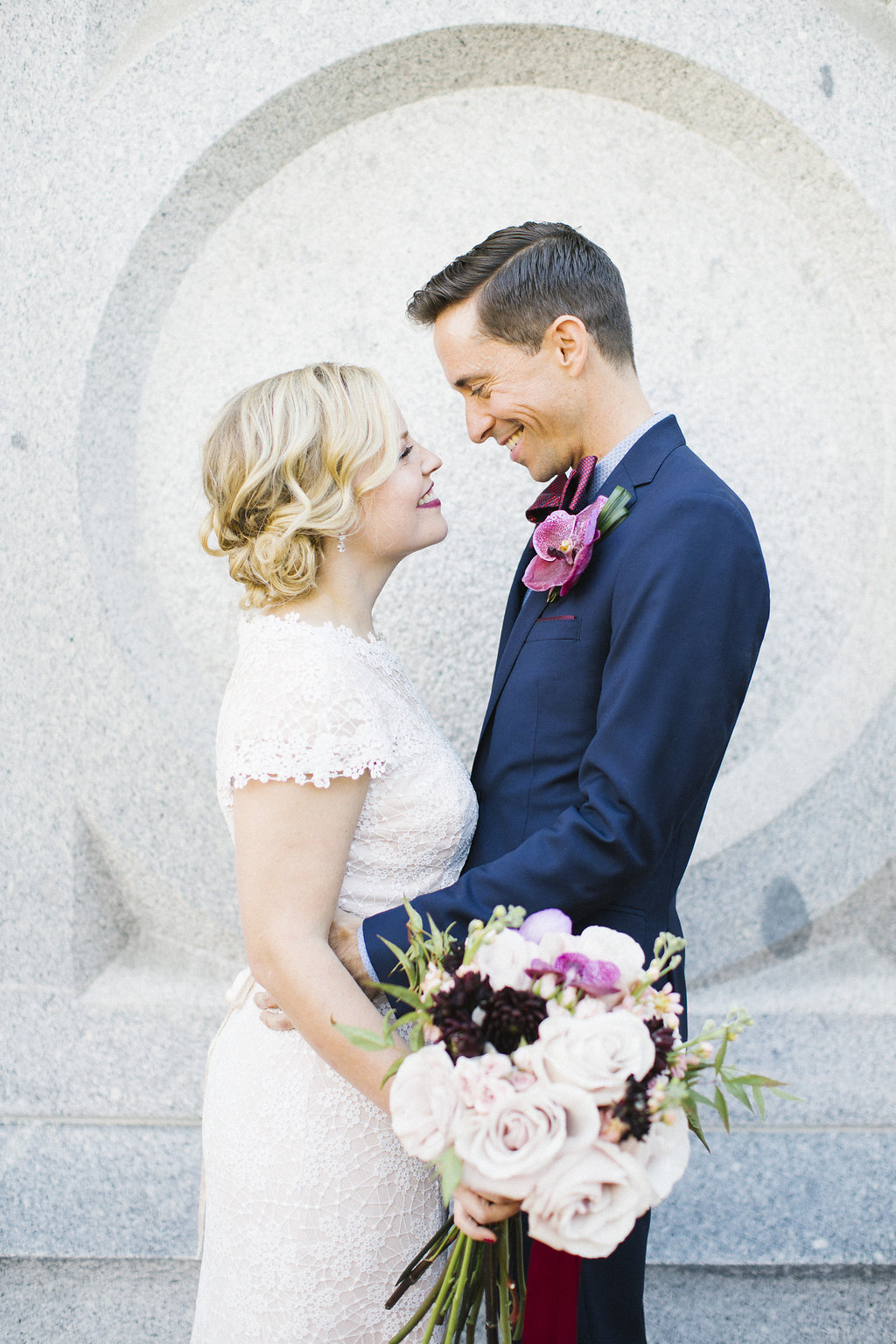 FLOWERS MAKE WEDDINGS MAGICAL
I'm completely biased. But flowers do make weddings so magical. And whether you are planning a charming backyard affair, or a fancy rooftop ceremony in the city flowers can be hard to estimate and plan for in your budget.
It's my hope that this guide has given you some context for the price of wedding flowers, and helps you to allocate your budget accordingly.
Best wishes on your big day!
xo,
Emily
PS- Want to make your flower choice more meaningful for your wedding day? You'll enjoy my article on the language & meanings of flowers