Ever picked up a bunch of gorgeous flowers at Trader Joe's only to come home and think, "now what?" Well, I've got great news for you! I've got the perfect flower arrangement class for you!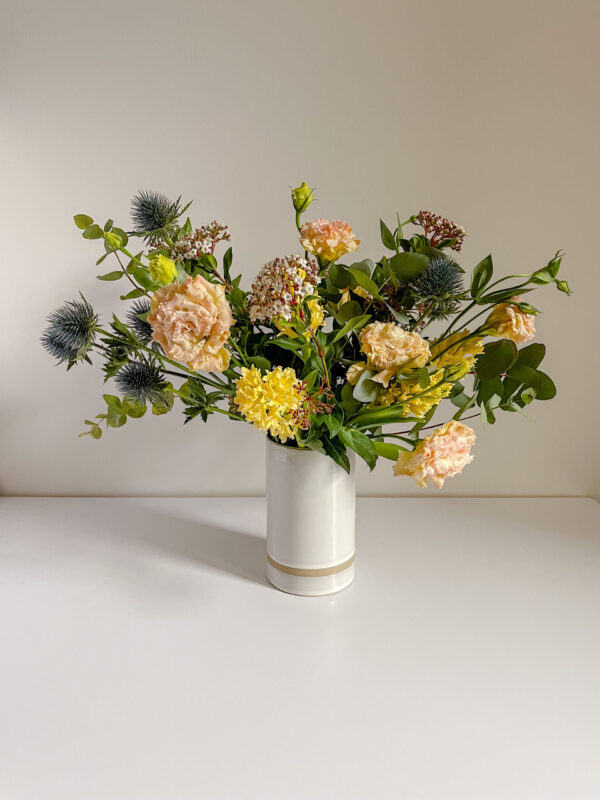 THIS FLOWER ARRANGEMENT CLASS IS PERFECT FOR YOU IF:
You love flowers!
You want to learn a new skill
Want an excuse to get together with a friend and take a class
You love flowers but don't know what to do with them after you bring them home
Would love to dabble in floral design but don't know where to start
Taken a flower class before but would love some expert tips and advice on your arrangement
Need practice flower arranging before a large event (wedding, baby shower, ect!)
Would love to create a beautiful table arrangement for the holidays
WHAT WILL I LEARN IN THIS FLOWER ARRANGEMENT CLASS
In this class, I will be teaching the all the basics:
How to pick out your flowers from the grocery store or Farmer's Market. What to look for, and how to tell if the flowers are fresh.
How to prep your vase and your flowers. A little bit of prep work goes a long ways!
How to design, and what do to do if you get stuck and think your arrangement isn't pretty at all! (it happens to the best of us!)
And how to care for your flowers once they are designed.
And I'll share my favorite tip for new designers!
WHERE IS THIS FLOWER CLASS HELD?
This class will be held online via Zoom.
Ideally, you'll be designing at a table or counter in your home that can get wet. And you will need to have access to your phone or laptop to access the class via Zoom.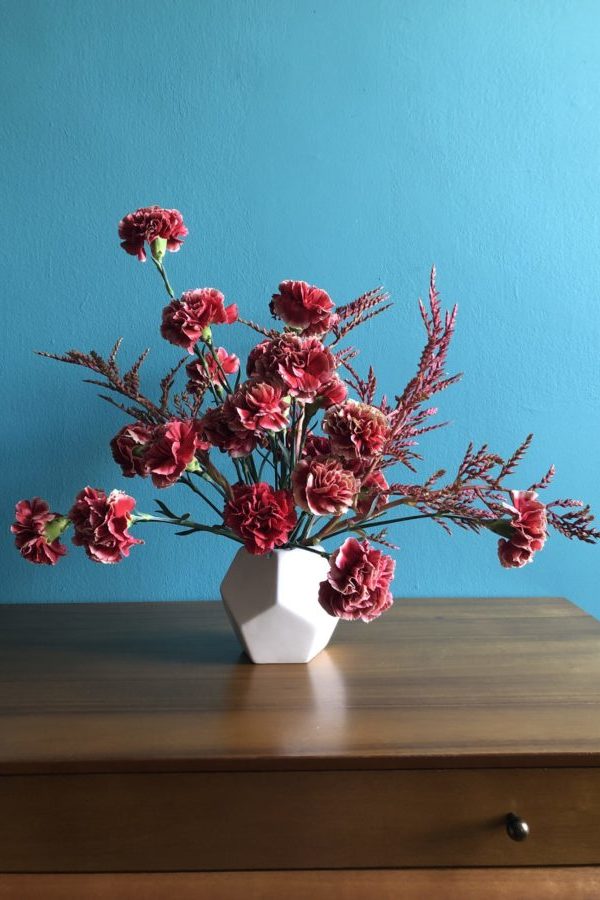 WHAT DO I NEED TO BRING TO THIS FLOWER CLASS?
I WILL PROVIDE:
Zoom link to the class via email once you've registered
A list of supplies to bring to class (optional, but recommended)
A PDF with class notes, so your hands can keep busy flowering during our class
A Link to my top floral resources (ie: vases, clippers, ect) for reference
Step by step design instructions
Feedback & help working through challenges on your designs during the class
YOU PROVIDE:
Flowers (optional, but highly recommended)
Vase
Water for vase
Clippers (for a link to my very favorite ones click here)
Cold (or warm!) beverage of choice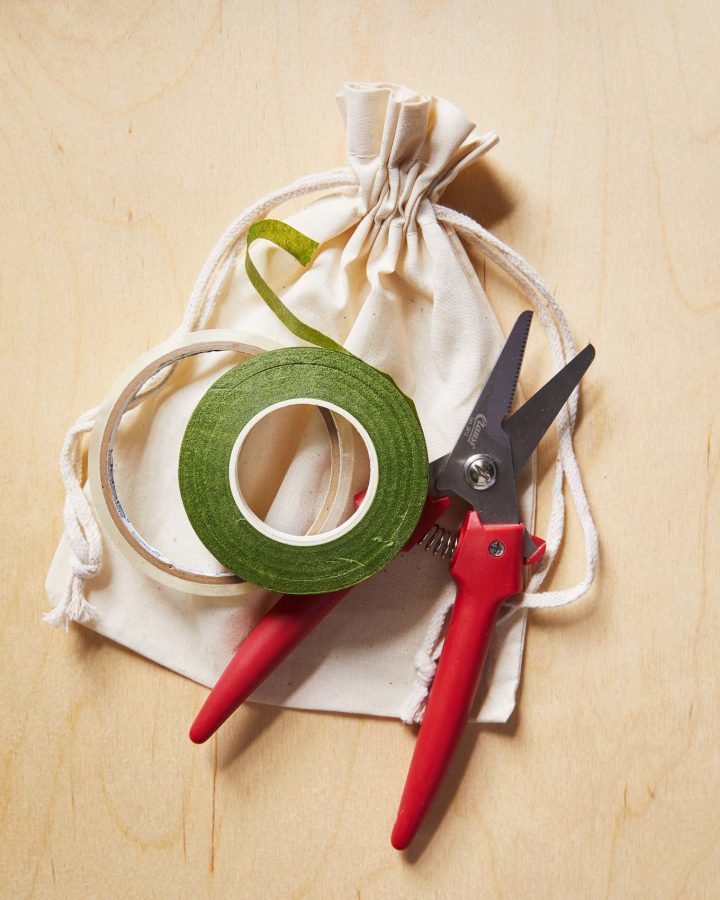 WHO IS MY TEACHER FOR THIS FLOWER DESIGN CLASS
Me! My name is Emily Harris Mecham and I have been a floral designer for 15 years. I started my flower journey by taking a class. I found the class in the Yellow Pages (I know! This really dates me. Haha!) But it was the best investment of my life.
Since taking that 6 week class, I have been flowering all over the west coast and now in New York City. I've designed beautiful arrangements for intimate home gatherings to large opulent weddings and events in the city.
But my favorite is creating beautiful arrangements to enjoy at home!
Please join me for a lovely evening with beautiful flowers, flower loving friends, while learning (or sharpening!) your flower skills.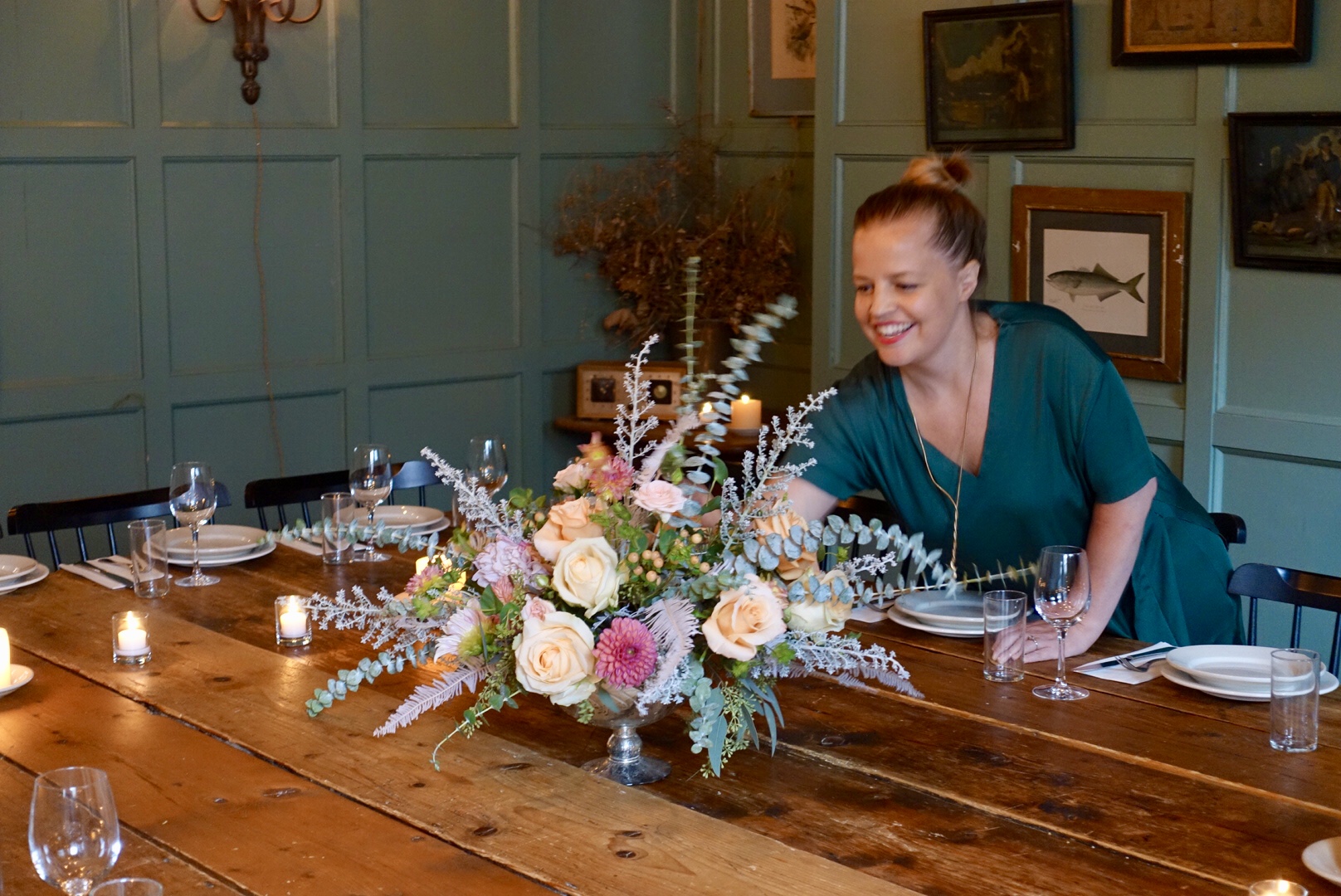 SIGN UP FOR THE ONLINE FLOWER ARRANGING CLASS HERE
Online/Zoom Flower Class Date: Tuesday October 25th at 8:30 PM EST
To register for the class, please venmo: @emily-harris-mecham (last four digits 6684)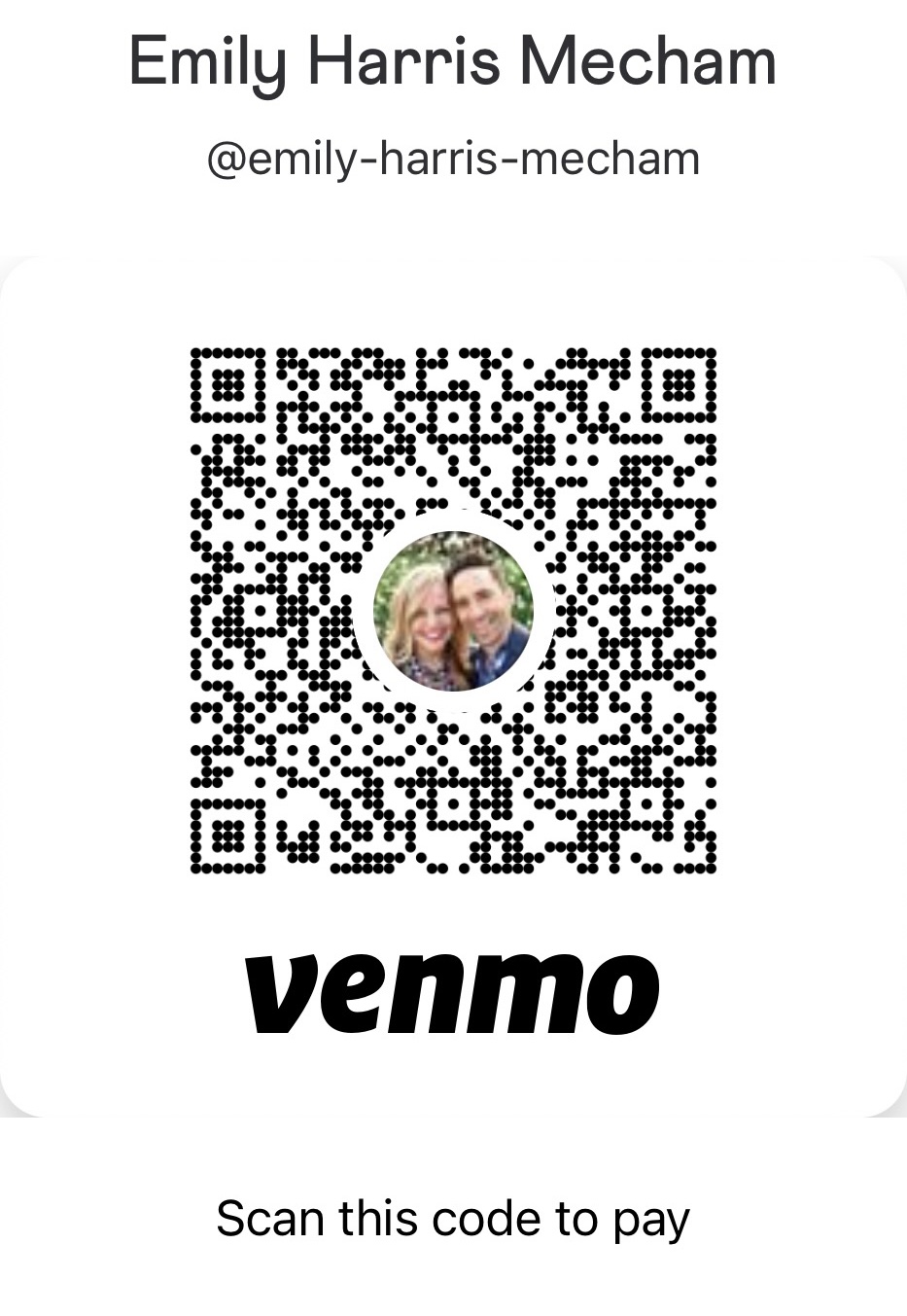 Once I receive your Venmo, I'll send you a registration email to confirm all the details.
Looking forward to designing flowers with you!
xo,
Emily