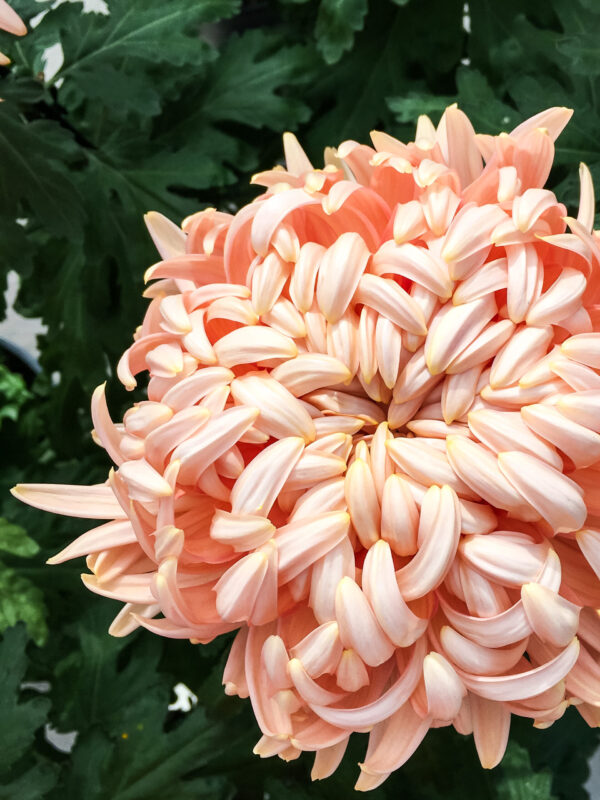 Visiting Cherry blossoms in the spring? That seems like an obvious choice.
But a Chrysanthemum Festival? Who even knew that existed? Not me, at least not till a few years ago.
If I'm being honest, Chrysanthemums or "mums" aren't one of my favorite flowers. I think of them in conjunction with pumpkins and hay bales for fall decor.
Imagine my surprise when the Chrysanthemum festival was super impressive. So then, why is no one talking about this?
Well, here's my effort to spread the word. If your local botanical garden has a Chrysanthemum festival, go.
Curious about what in the world a Chrysanthemum festival even is or where it started? Read on….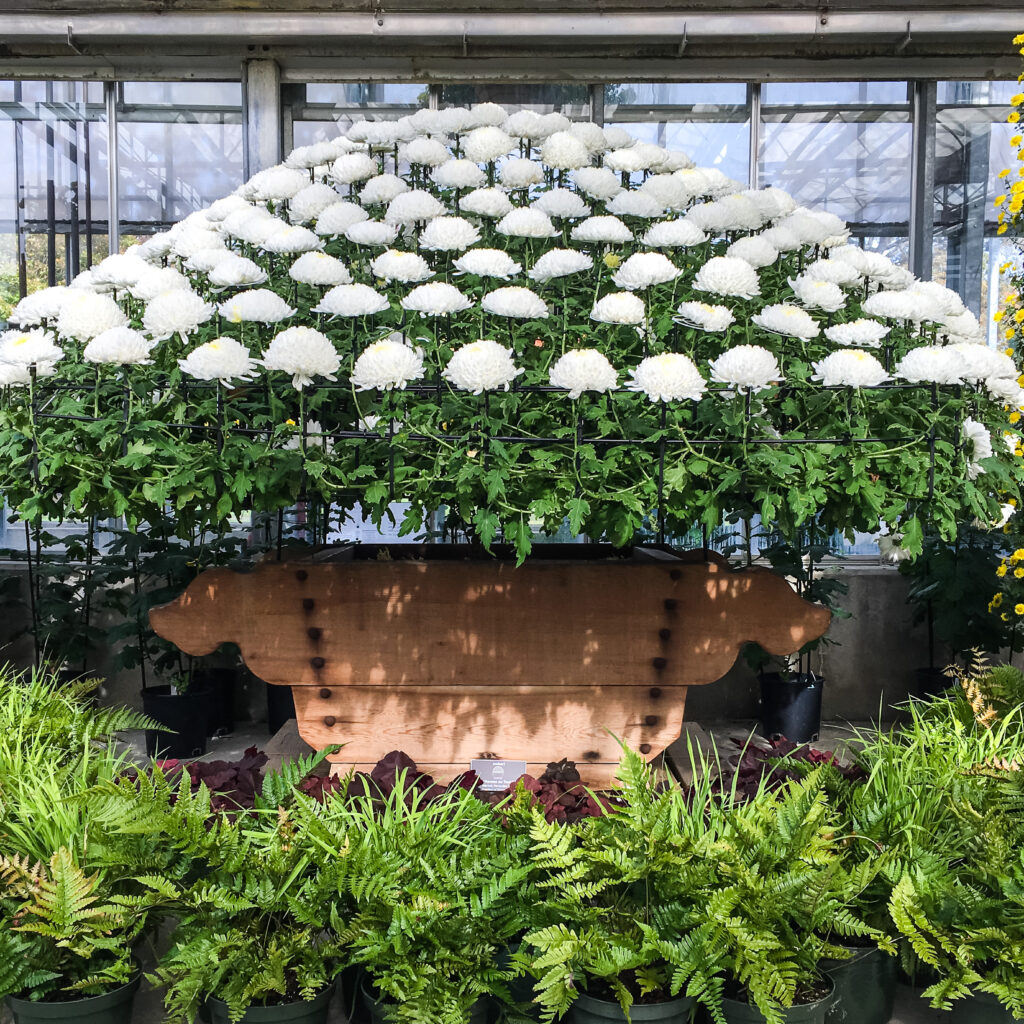 HISTORY OF THE CHRYSANTHEMUM FLOWER FESTIVAL
It all started with the Ming Dynasty in China. The Chrysanthemum Festival started out as a more humble affair, they planted Chrysanthemums, got together to appreciate them, draw pictures of them, and drank liquor. This became more and more popular and eventually grew into Festivals.
And then every 10 years they would officially throw a festival, and then the Ming Dynasty held a Grand Chrysanthemum flower festival every 60 years.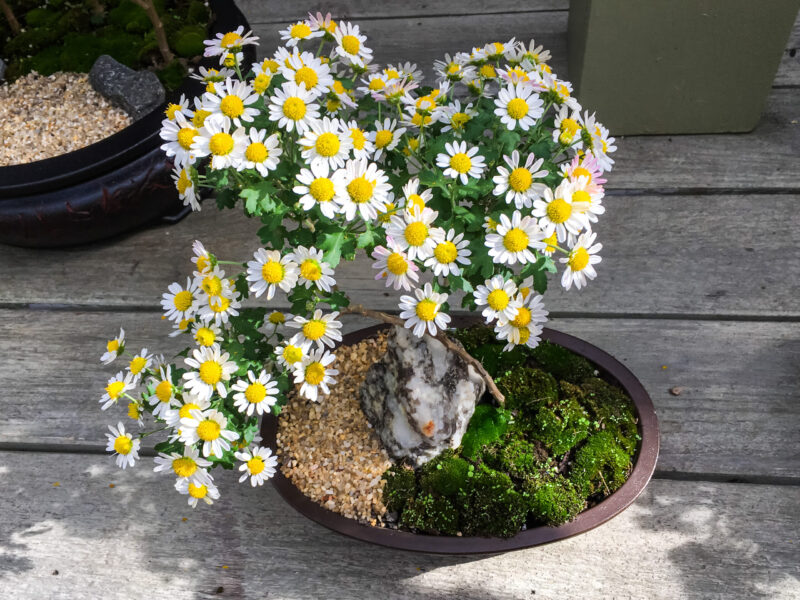 And now? They have a festival every year. And it draws visitors from all over the world. The pictures from this festival in a word are EPIC. Google has got your covered on this over the top celebration.
Some varities of Chrysanthemums are grown individually and some they cultivate from one stem into HUNDREDS of blooms. From a single stem.
They've taken growing Chrysanthemums and turned it into an art form. And it's pretty incredible. In fact, they've have an entire town dedicated to the festival, and the nickname of the city of Xiaolan is "Chrysanthemum CIty".
And I can see why. This is some over the top flower action.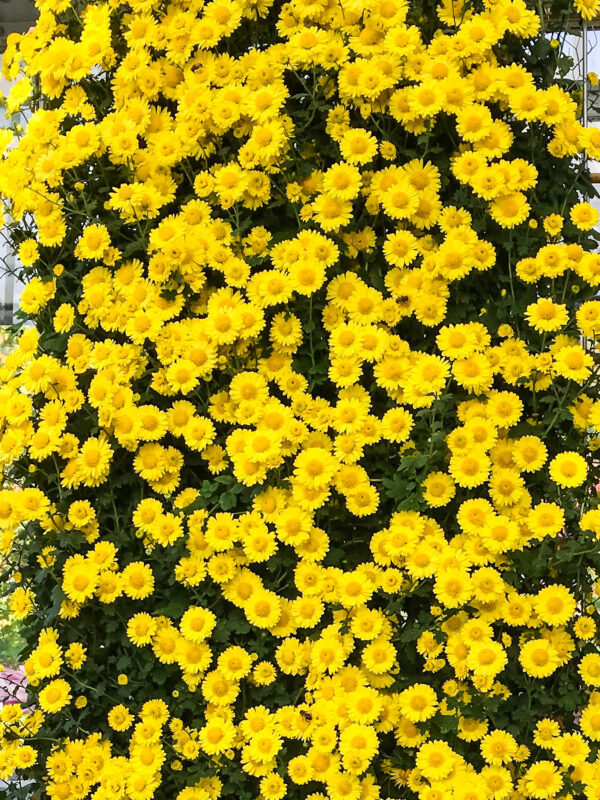 WHERE TO FIND A CHRYSANTHEMUM FESTIVAL
The two closest Chrysanthemum Festivals to me in New York City are at the New York Botanical Garden in the Bronx, & the Longwood Gardens outside of Philadelphia.
I love the one at NYBG entitled KiKu, but the one at Longwood Gardens looks incredible. Like I need to drop everything and drive down to see it.
Check out if your local botanical garden has a chrysanthemum festival. Never hurts to have another excuse to go visit a beautiful botanical garden.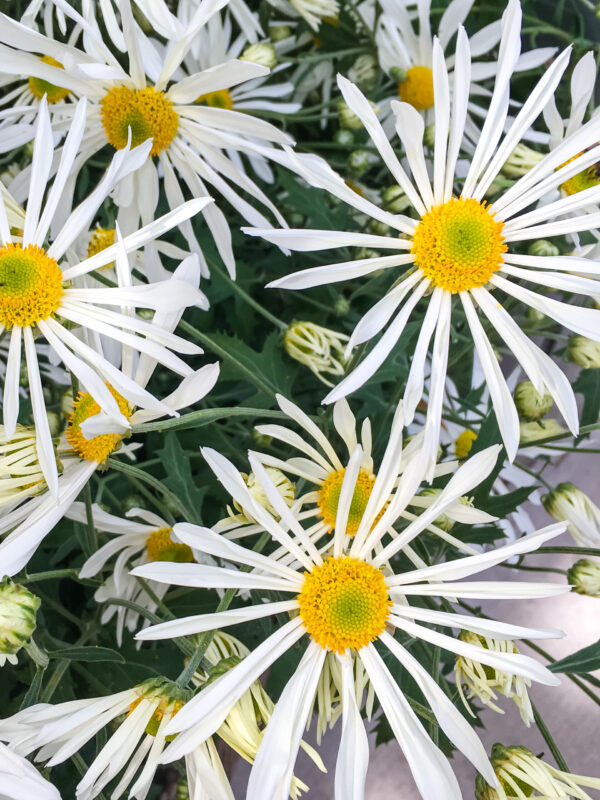 CHRYSANTHEMUMS & FALL
Mums or chrysanthemums aren't exactly the most popular flower. When I think of mums I immediately thing of fall. Big pots of mums signal in the season with pumpkins and gourds. And they look so good on front porches, or in my case in the city on my dinning room table! 
And although they might not be as popular, may a suggest visiting google for a impressive perusal down the Chrysanthemum Festival in China. This gives new meaning to the mum, and just became a bucket list item for me.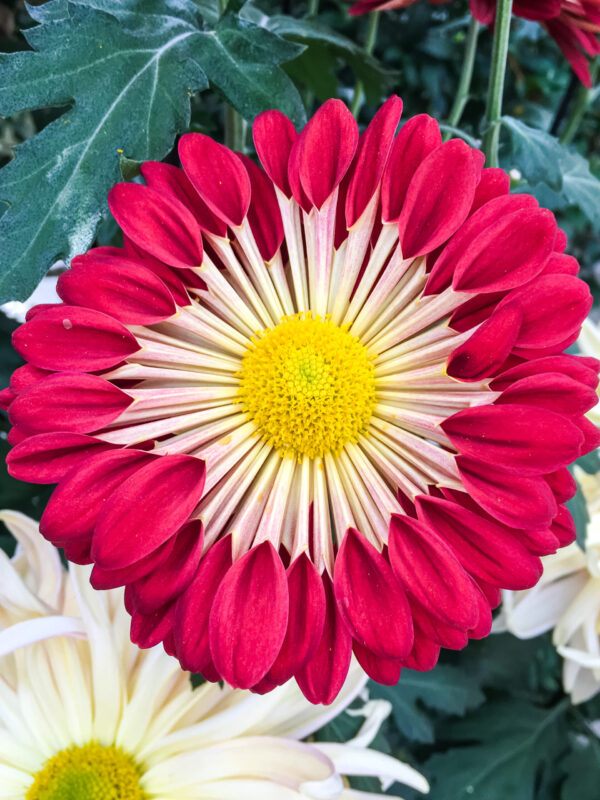 I hope you add checking out the Mums & their festivals to your list of fall things to do/research and had fun checking out the festival in China on google!
xo,
Emily
PS- Have you ever been to The Train Show at the New York Botanical Garden during the holidays? It is one of our families very favorite holiday events. Check out more details here.