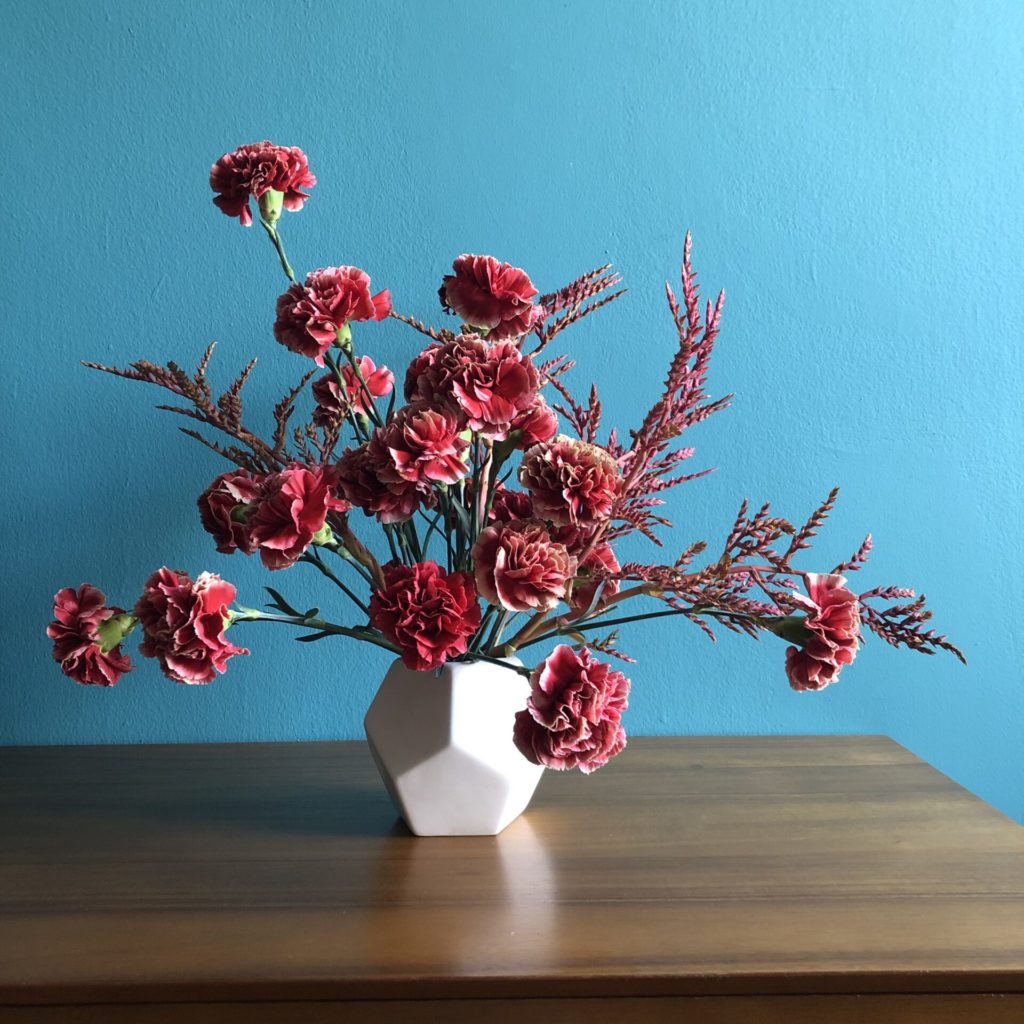 What exactly is flower club?
Well, have you ever bought flowers from Whole Foods, Trader Joes, Costco, the farmer's market, or the bodega?
You think, these are going to look gorgeous in my home or apartment?
You envision a little something like this….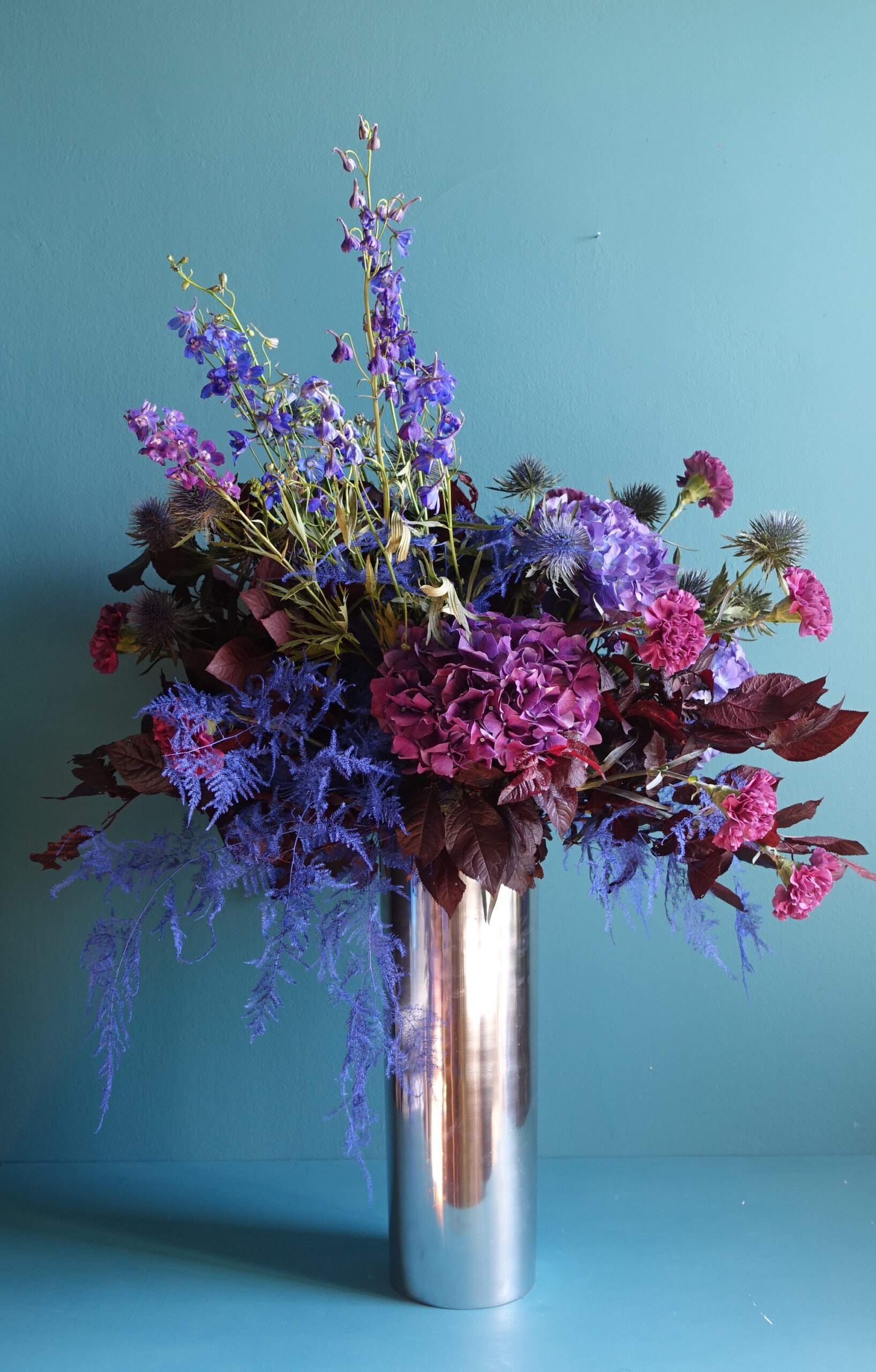 And then you bring your flowers home, and this is what you end up with….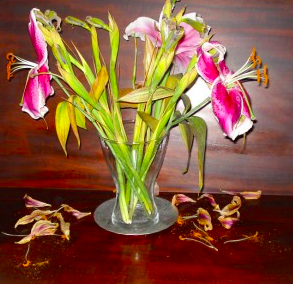 JUST KIDDING!!
But seriously, have your flower arrangement dreams ever fallen flat?
ENTER: your flower obsessed (new) best friend…. ME! Hi! I'm Emily and I can't wait to hang with you in the club.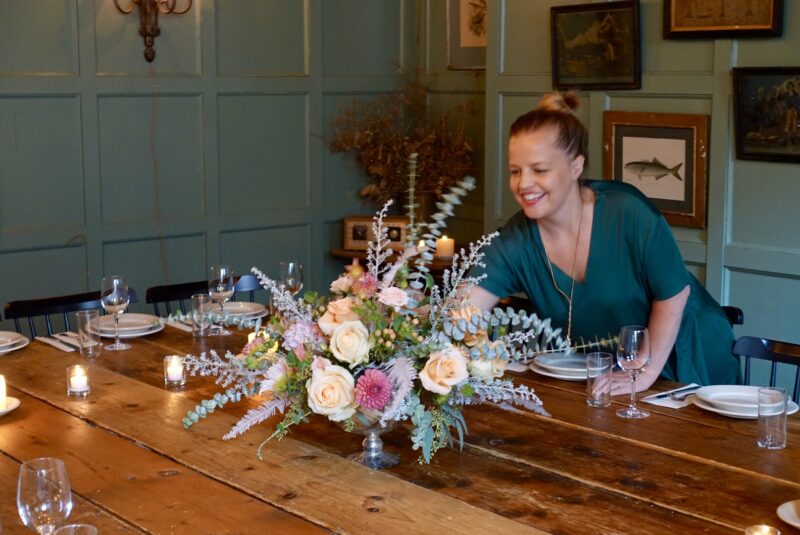 I will teach you all the tricks of the flower trade. All the things you need to know to make your Pinterest flower dreams come true.
How? Drum roll please…. FLOWER CLUB!
The ultimate flower monthly hangout hosted by me.
You will learn design skills so that when you get flowers home from your grocery run you will actually KNOW what to do with them. And they will look so good you will be bragging to all your friends!
AND we will dish about what it's really like to be a florist in NYC.
Ask me about the time I had to source 26,000 red roses in 36 hours. Or how I worked for the floral industry's Miranda Priestly herself. (Any Devil Wears Prada fans out there?)
Basically it will be a really great time! AND your flower arrangements will be STUNNING.
Topics each month will vary, and will be voted on by Flower Club Members in advance. Topics may include:
Floral Design Basics 101…How to make your flowers not only last longer but look fabulous
How to design Swoon worthy bouquets for Valentine's Day at a fraction of the cost!
Grocery Store Flower Glow Up, simply by re-wrapping a bouquet! Get it perfect every time.
Quick and Easy Ideas for Easter Dinner Centerpieces
Tips for Show stopping arrangements for Thanksgiving
How to make a stunning Christmas Wreath
Tell your friends, plan a girls night in, pickup some flowers, and grab your memberships because this isn't a club you are going to want to miss! The first Flower Club is FREE, and each one is just $10 after that.
SIGN UP FOR YOU FIRST MONTH OF FLOWER CLUB FOR FREE HERE:
Looking for the perfect gift for someone that has everything (Mom, Grandma, your best friend!) Give the gift of flower club membership. Pair it with my favorite flower clippers (find those here), and you've got the ULTIMATE GIFT.
FLOWER CLUB FAQS
What is the Monthly Flower Club?
The Ultimate Hangout. Grab a bunch of flowers from the grocery store, farmer's market, or bodega, grab your computer, and hang with Emily. She will demonstrate/teach a new technique or skill each month. Have fun, learn and little, and most importantly get creative. Each month we will focus on a new skill or technique to learn from the world of floristry. And for fun I'll share my tales of adventure & behind the scenes of being a floral designer in New York City.
How Long is Flower Club?
Flower Club will be 60 Mins
How Often will Flower Club be?
Once per month, date & time to be determined by the club members January 2023 date & time TBD.
How is Flower Club held?
Via zoom
How much is Flower Club?
The very first meeting of Flower Club is FREE, After the initial meeting, each hangout will be $10.
How do I join Flower Club?
Get on the mailing list for the club by filling out the form above. Or purchase a membership to the club immediately. Emily will send details on how to join, and updates on future Flower Clubs.
Is Flower Club for me?
YES! Anyone who is interested in flowers, design, being creative, or learning a new skill. Or if you just want to hang out with me for a bit. I promise it will be fun. We will laugh, learn, and create. The best combo in my opinion.
Do I have to get flowers and design during Flower Club?
No! But I do recommend getting your hands dirty during our hangout. The best way to learn is to practice.
What is your floral experience?
I have worked in the floral industry for 20 years. 15 as a designer, 5 years as a floral buyer and concept designer. I've flowered all over the US, but I've lived and worked in NYC for the last 10 years. I've seen some crazy things… Can't wait to dish!
Will I have the chance to ask questions?
Absolutely! I'll try to answer as many questions as I can during our hangout.
Will we get to help choose the topic for Flower Club?
Absolutely, at the end of each hangout, We will vote on the next topic for Flower Club
Can a Friend Join with me?
Absolutely! If you live in the same household, one registration will work. If you aren't from the same household, each person must register as a flower club member. Thanks for your support!
Can my kids or spouse join me?
Absolutely! Floral design for the whole family. My boys love to design with me!
How do I Join the Flower Club?
Two ways. 1- To join the first month of flower club for free, please fill out the First Month of Flower Club Free form below. 2- Buy a membership for 3 months, 6 months, or 12 months. These are great gifts to give! Pair the Flower Club Membership with a pair of floral clippers, and BAM! The perfect gift! *If it is a gift, I'll send a downloadable flower club membership card just let me know in the comments of the membership!