Upper West Side Favorites:
The Upper West Side holds a special place in my heart since it was my first landing spot when I arrived to the city.I lived in two apartments on the UWS, one on 96th street (which is now torn down!) And one on 110th street. So. Many. Memories. Most of them good, and a lot of them delicious, haha! And although I hate picking favorites, because I'm afraid I will leave someone or something out (it's inevitable), here's my version of the Best of the Upper West Side NYC.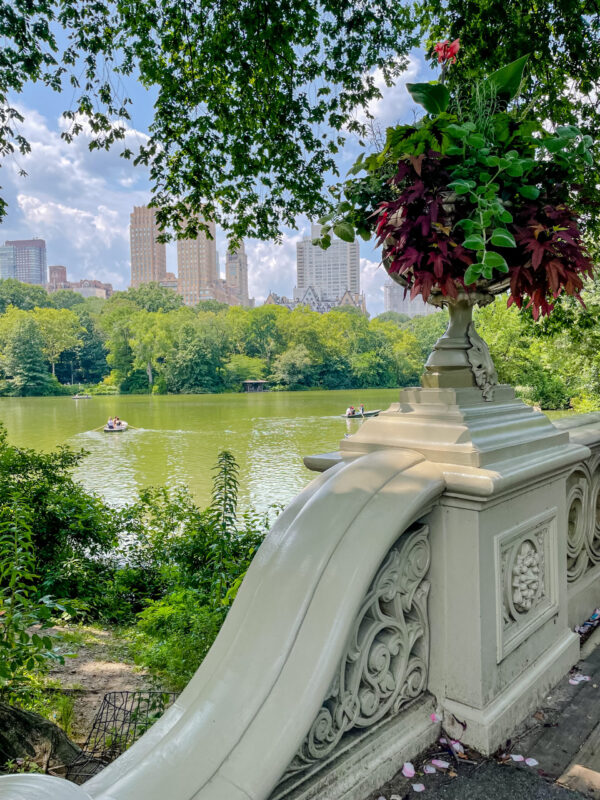 The Best of the Upper West Side NYC: Things To Do & See
–Central Park!! Enter at the 72nd Street Entrance. First stop: check out Strawberry Fields, which is the spot dedicated to John Lennon. Every time I've wandered by, there is a musician or two playing a Beatles tune. Then head over to check out the Bethesda Fountain. It's so iconic and recognizable from movies. Find a little bench to sit down and people watch.
If you are hungry, consider eating at the Loeb Boathouse. It took me 8.5 years to finally eat there. And although I thought it would be overrated, the food was tasty, and you can't beat the view of the boats on the pond. Quite lovely. This map shows my favorite route to take in the park with out of town guests. Central Park is huge, so this little jaunt provides a mini tour and provides some of the greatest hits of Central Park in a short amount of time.
–Cathedral of St John the Divine, there is dispute whether this cathedral or Liverpool Cathedral is the world's largest Anglican cathedral, at least according to Wikipedia. But I do know that it is impressive, and I love that they almost always have an art exhibit in the cathedral. Such a cool place to display artwork. One of my favorite Halloween memories was attending the Procession of the Ghouls here at the Cathedral.
–Museum of Natural History My three year old son LOVES this museum. He calls it the Dino museum. The building is gorgeous and there are so many incredible exhibits to look at, but if you are on a time crunch may I recommend the following highlights to catch: The Dinosaurs (floor 4), The Blue Whale (basement), the new gem exhibit (also in the basement), and if you are here during November and December, the origami Christmas Tree. It's one of my favorites in the city. (check out my Christmas Tree Tour here!)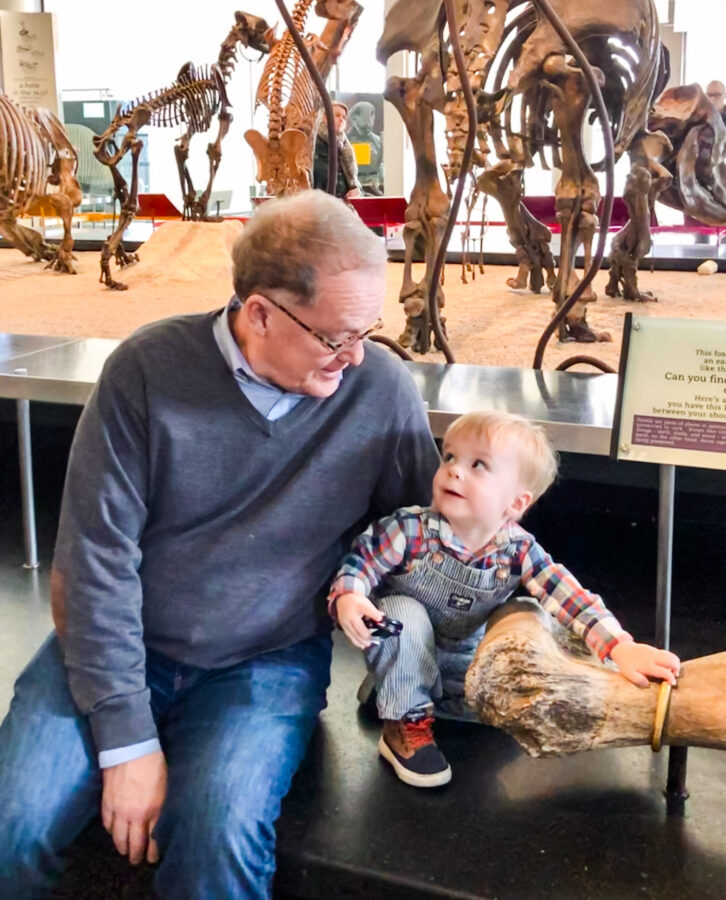 -Columbia's Campus, Although I've personally never attended Columbia, I've wanted to just so I could spend more time on their lovely campus. So dreamy.
–Riverside Church, This church is huge. I have two favorite memories in this building. I was able to design flowers for the opening Gala for the Center for LDS Arts Festival which hosted here. My other favorite memory was in December with hundreds of New Yorkers singing Christmas carols together in the Cathedral.
-Riverside Park, Remember that scene in the end from You've Got Mail? The one at the end where the reunite at that beautiful park with all the flowers blooming. Yep, that's Riverside Park. It's hard to compete with Central Park, but If you'd like a view of the Hudson River and want to relive all your Meg Ryan fantasies, this is park for you.
The best of the Upper West Side NYC: Where to Eat
–Levain's Cookies! So delicious and quite possibly the best cookie in the world! Not joking. My favorites are the chocolate chip walnut and the chocolate peanut butter. If you haven't had one of their cookies, you absolutely should. They are incredible.
Also, if you aren't able to head to NYC immediately, you could suffice by making one of these two copy cat recipes! For the chocolate chip walnut click here, and for the chocolate peanut butter click here. It's not the same as an original, but you won't regret it.
-Shake Shack, Although Shake Shack have locations all over the city (and now all over the US) it isn't as exciting as it used to be. But a stop at the UWS side location is a perfect pairing with a stop at the AMNH, aka the Dino museum. After checking out the Dinosaurs, Gem stones, and the Blue Whale grab your burgers, fries, and concretes to go. Then go and sit on one of the many benches surrounding the museum. It is the perfect pit stop.
–Jacob's Pickles, Southern Comfort Food. This has been an UWS love affair since since I've been in the city (almost 9 years) and it shows. They are always busy, so expect a wait along with your delicious food. They have the best biscuits, and I especially love their breakfasts. But it is equally good for lunch and dinner.
However, if you find you have a long wait, may I redirect to you their sister restaurant? It is delicious and I actually slightly prefer it, allow me to introduce Maison Pickle.
Maison Pickle This place takes all the good ideas and spins them with some lovely american and french flair. And it is so good. I love the ambiance and the food is delicious and the portions are huge (great for sharing!) I love their croque madame, and one year for my birthday we went to dinner here and my birthday cake was HUGE and had a legit firecracker in it. Haha! And I just recently had the best salad of my life here, the Tuna Nicsoise. Highly recommend.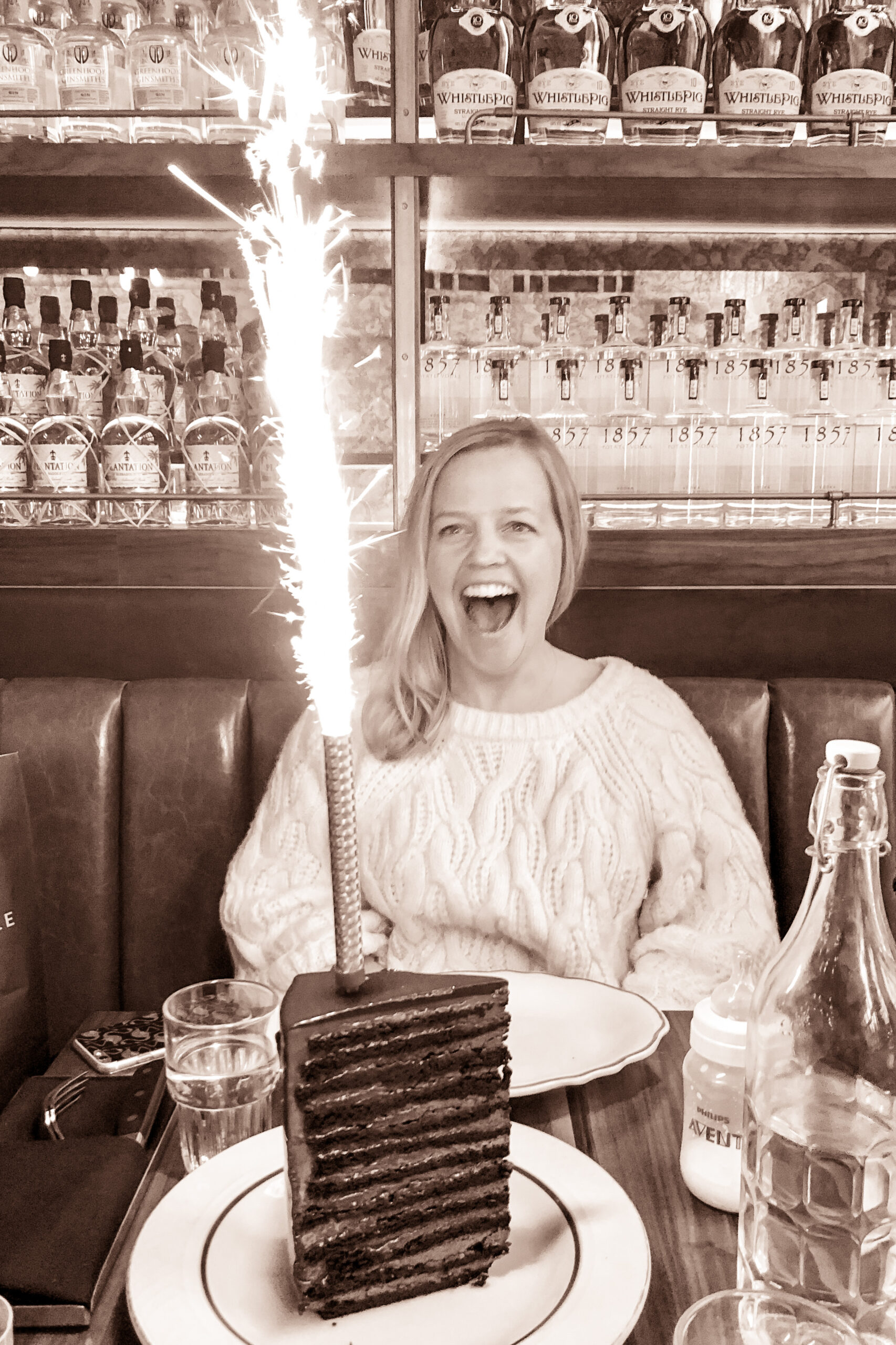 -Absolute Bagels, Cash only and my favorite bagel in the city. Love the breakfast bagel sandwich or the Nova Lox spread with lettuce, tomato and onion. On a toasted everything bagel. The best! I also love the combination of the egg bagel with the blueberry cream cheese.
–Van Leeuwen's ice cream. Get the honeycomb, it's incredible. I love their story, they bought their original ice cream trucks on ebay.
The Hungarian bakery, the almond horn is incredible. And I love to get a cup of tea. It's the perfect spot to warm up on a cold day, or in the summer grab a treat and head across the street to the Cathedral of St John Devine to enjoy the gardens. In fact, it has been an UWS institution since 1961 that the NYT wrote an article on it.
–Roti Roll, a hole in the wall place…. think indian burritos with delicious mango lassi drinks! Casual and delicious. You won't stay for the ambiance, since there isn't any. Haha! It's a take out kind of place. Head over to Central Park or to Riverside park to enjoy your roti roll.
*For my Upper West Map, click here.
I hope you find the best of the Upper West Side NYC helpful as your plan your adventures in the city. Enjoy!
xo
Emily
PS- Did I miss some of your favorites? Please tell me in the comments below so I can add them to my list!