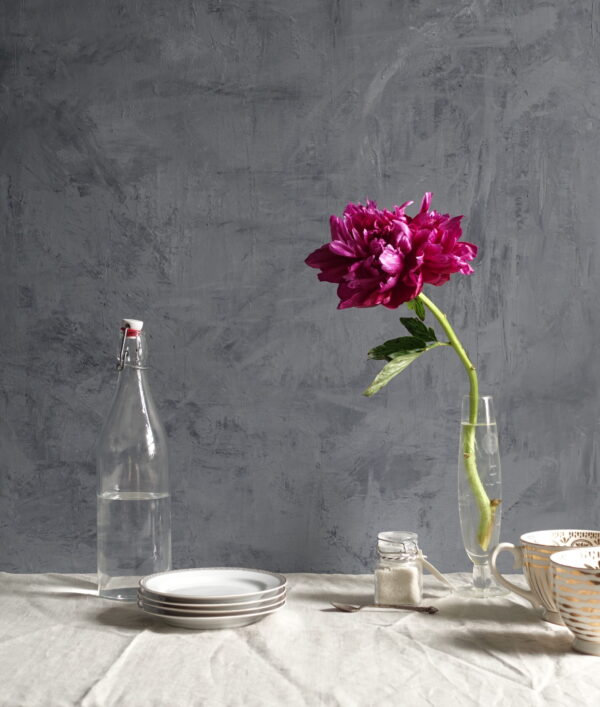 WHY DO YOUR FLOWERS NEED FOOD?
Essentially adding flower food helps to preserve the life of your flowers. And here is a quick and easy way to make your own DIY flower food.
It is so easy to make, that now I am wondering why I didn't start making it sooner!
I used to think that flower food was a complex mix of chemicals to help preserve the flowers life span, but in reality it consists of just three elements.
3 ELEMENTS NEEDED FOR EFFECTIVE FLOWER FOOD
Even though a recipe for an effective flower food only has three main ingredients, each one plays a major role in the health and life span of the flowers.
FLOWER FOOD ELEMENT NUMBER 1: CITRIC ACID
This ingredient lowers the PH in water and makes it a more habitable for flowers
FLOWER FOOD ELEMENT NUMBER 2: SUGAR
Sugar is the "food". Flowers produce and consume sugar during photosynthesis, but after being cut they aren't able to produce the sugar themselves. So help the flowers out by adding some sugar to the water.
FLOWER FOOD ELEMENT NUMBER 3: BLEACH
Bleach is used to kill any lurking bacteria. Bacteria is the culprit that kills flowers fast, so anything to deter the bacteria is a HUGE help to those pretty stems lasting longer.
DOES SPRITE REALLY HELP FLOWERS LAST LONGER?
If I had a dollar for every time I was asked this question. Haha! Although this may date me a bit, in the movie Bed of Roses sprite is a talking point by the main character. He is a florist. And although I don't remember much about this rom com, I do remember that he put sprite in the vase of flowers!
SHORT CUT FOR DIY FLOWER FOOD
So does it really work? Yes! Sodas like sprite and 7up citrus clear sodas can make water both acidic and sugary, two of the three elements to an effective flower food recipe. Just missing the bleach!
Short on time and don't have a chance to make the full recipe? Just add some sprite to your vase full of flowers.
Recommended amount of sprite for flower food: one part sprite to three parts water!
DIY FLOWER FOOD RECIPE
After doing some research, this quick and easy flower food recipe from Farm Girl Flowers came to my attention. It's quick, easy, and you already have everything you need at home.
DIY Flower Food Recipe:
1 Quart Water
1 Teaspoon Bleach
1 Teaspoon Vinegar
1 Tablespoon Sugar
So if you enjoyed this post, you should check out this post on the most important step when putting flowers in a vase
Cheers!
Emily