Flowers are beautiful, and so you don't have to overcomplicate or overthink arranging them. Although we live in an Instagram world, a flower arrangement doesn't have to be big (or expensive) to have an impact or be post worthy. In fact, simple flower designs don't have to be boring. Boring is optional.
Simple Flower Arrangements can be Dynamic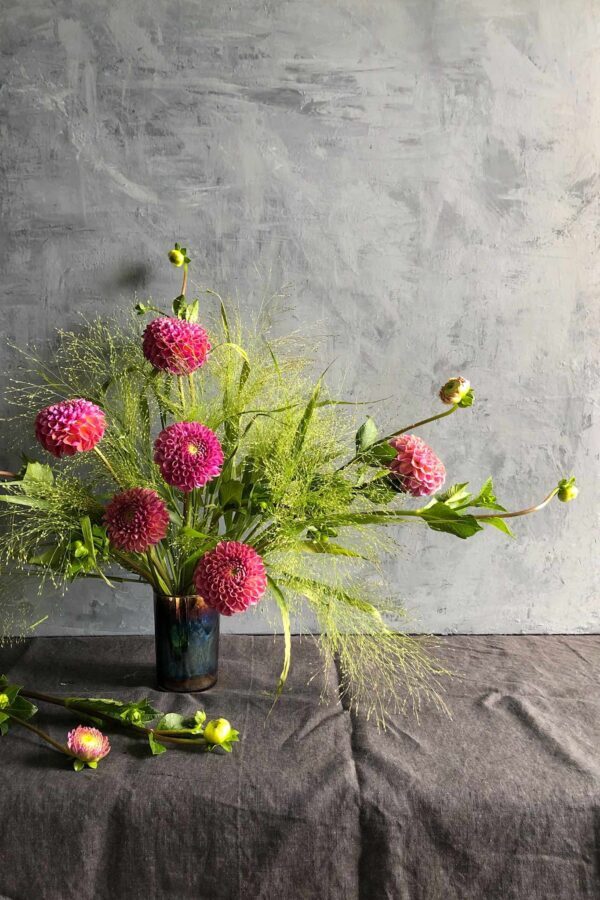 Here we have just two elements in this vase, dahlias & explosion grass. Although it seems simple, the element of this arrangement that takes the simplicity to dynamic is the movement of the dahlias. The buds and dahlia bloom reaching out to the right carry the arrangement to the other side of the frame.
Tips for at home design: Don't be afraid to think outside the box when it comes to placement of the blooms. And always cut the stems longer at first. You can always trim them shorter as you go, but once those beauties are cut, there is not turning back.
Simple Flower Designs can be Dramatic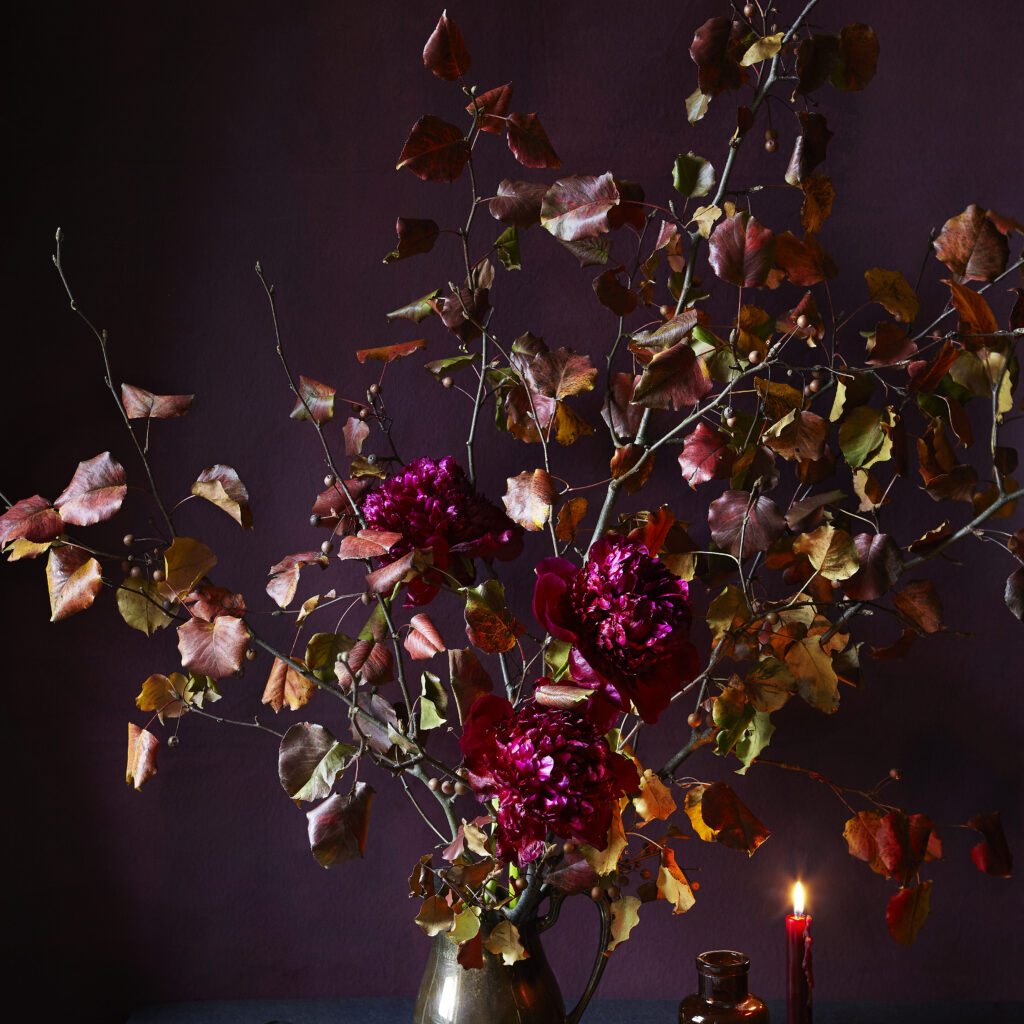 Tall branches immediately lend themselves to the drama department. As you see here, just three elegant peony blooms are paired with some fall colored pear branches. That's all. Using an antique pitcher instead of a vase completes this dramatic piece.
Tip for at home design: Forage. Did you see some grasses along the side of the road? Do you have a unruly bush in your backyard? Adding tall branches, or grasses immediately lends some drama to a few blooms.
Simple Flower Centerpieces can have Impact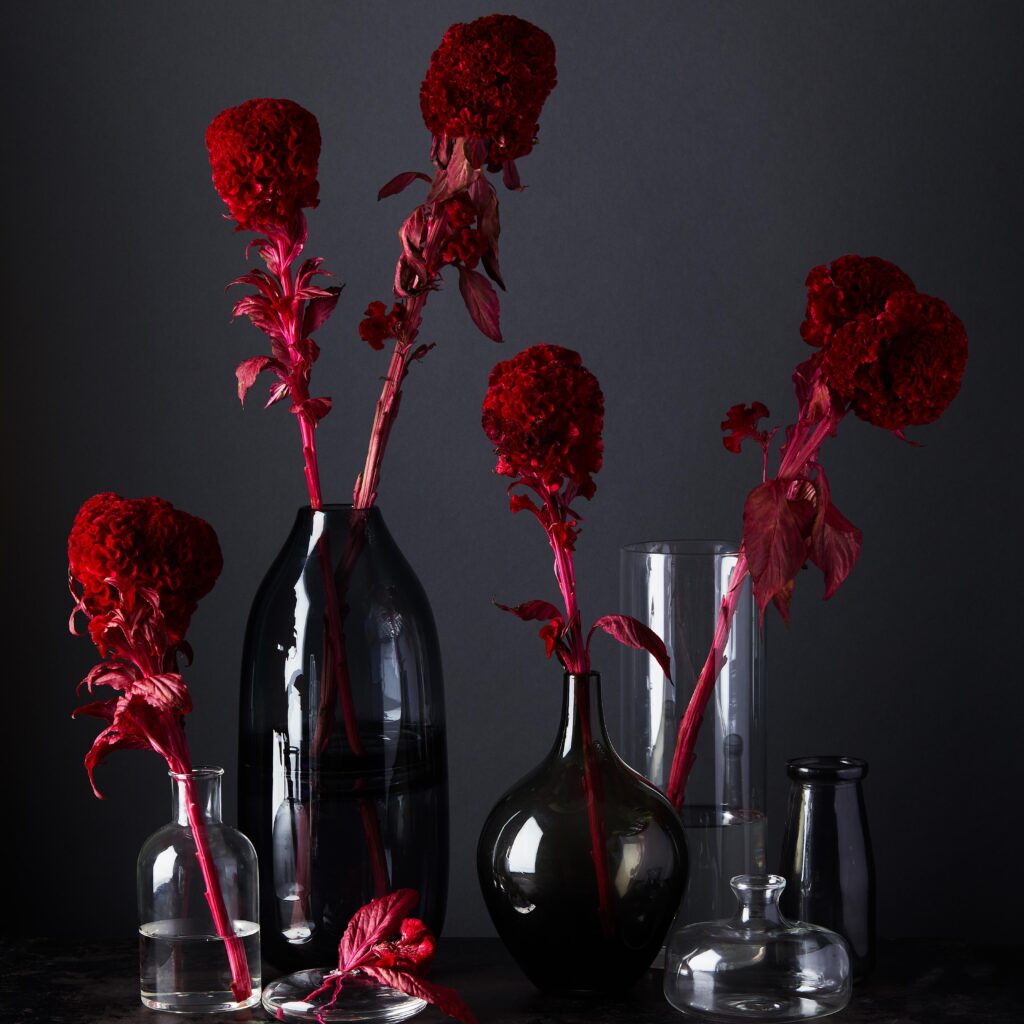 The color choices in this arrangement are so bold and striking. The red velvet coxcomb pops against a backdrop of monochromatic grays and black. Placing one flower in a vase is hardly complicated, and yet this simple flower arrangement really packs a punch.
Tips for at home design: If you have a few blooms at home, try putting them in a cluster of vases (variety of sizes/shapes). This creates a statement without needing a large number of flowers.
Simple Flower Arrangements a Perfect Addition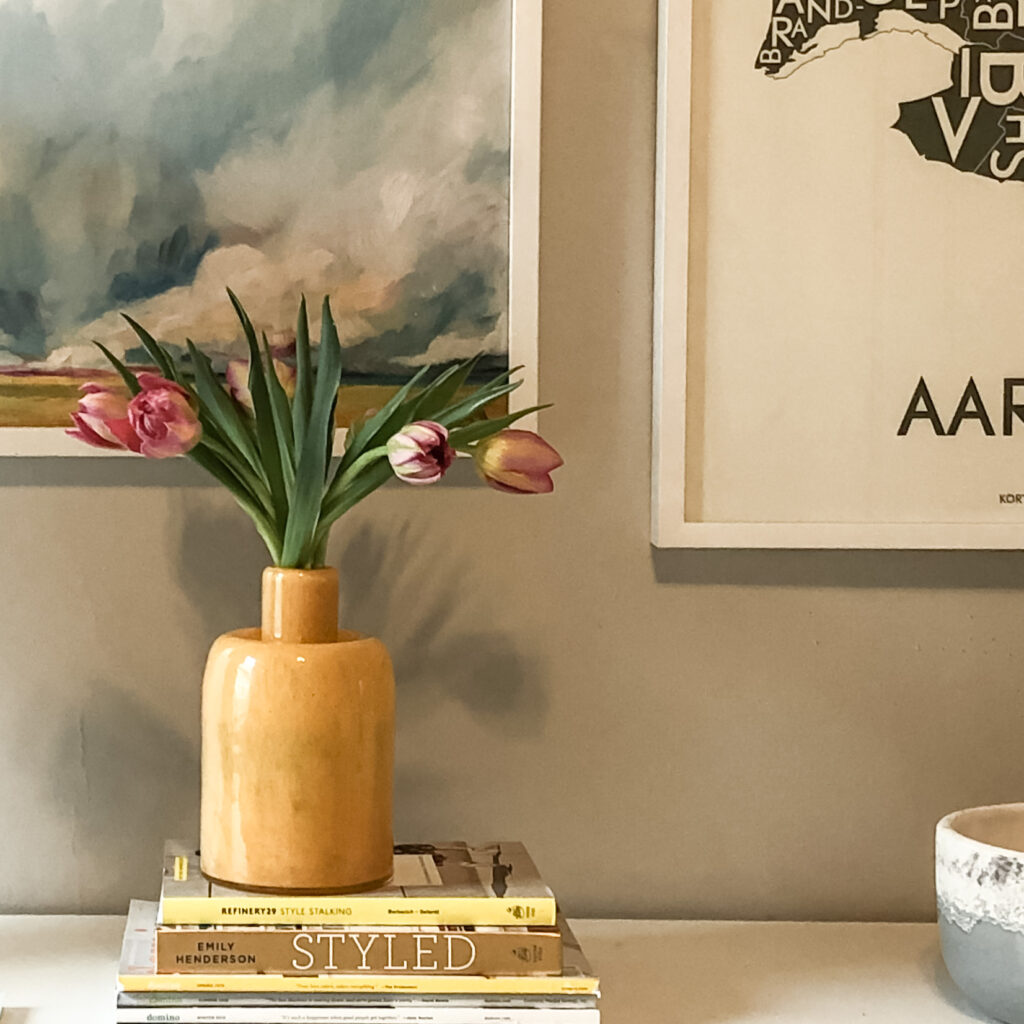 Here the gorgeous pink tulips are the perfect addition to this cozy little scene. Consider the placement of blooms, as this will help you to envision the perfect arrangement. Here just a touch of tulips is the perfect addition to this corner.
Tips for at home design: You can never go wrong with one vase and one type of flower. It will always be timeless. Don't overthink the design, just cut the stems and place in a vase all at once.
Simple Flower Designs can be Simple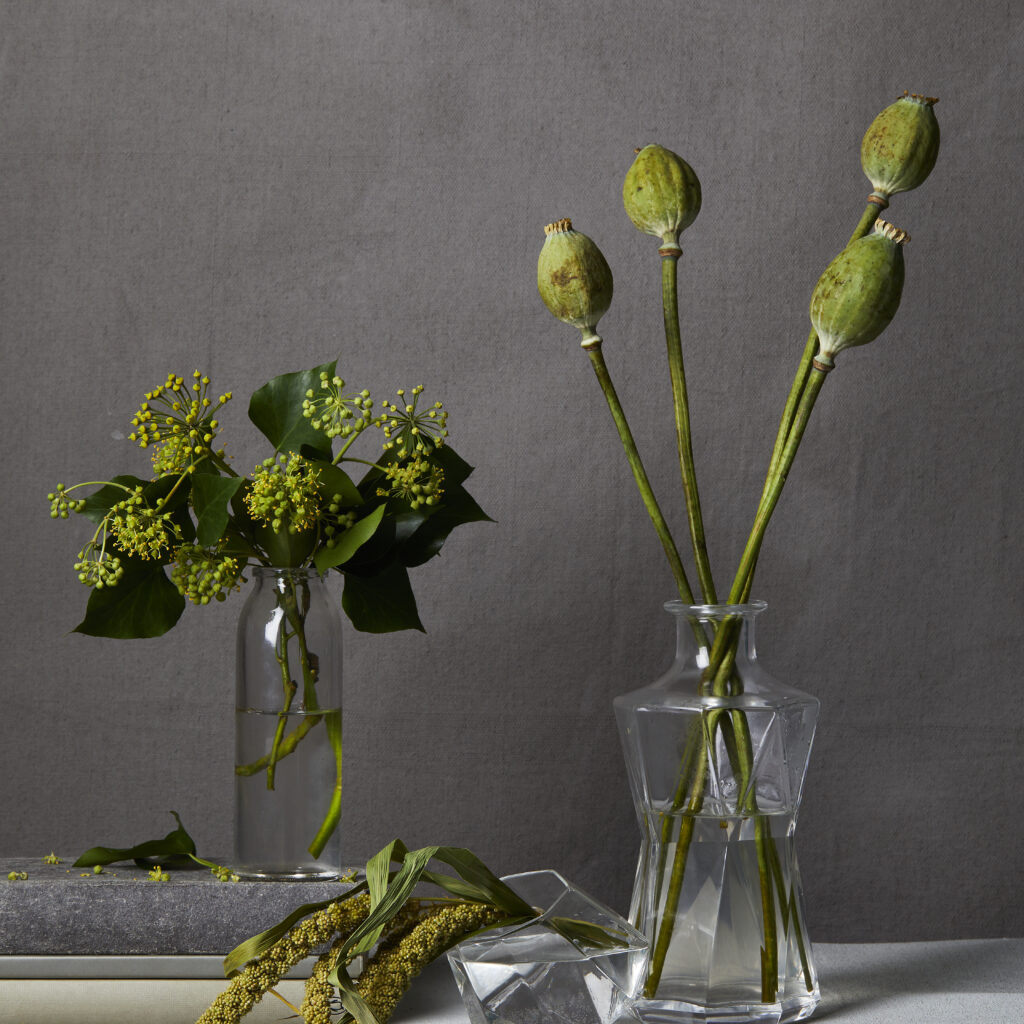 The ingredients to create this striking yet simple arrangement is just four elements. Three bud vases, a couple stems of millet, 3 stems of bush ivy, and 4 stems of poppy pods. A variety of textures, vases, and heights add to the balance of this lovely yet simple centerpiece.
Tips for at home design: Keeping all the elements in one color is the unifying element in this arrangement. Editing down to one color balances the different vases & textures.
Simple flower designs can be many things, dramatic, dynamic, pack a punch, a perfect addition, and simple. But they should never be boring! Try some of these tips at home to make sure your arrangements are anything but boring.
Happy designing!
xx
Emily
PS- You may also enjoy this post on how to create the Dahlias & Explosion Grass arrangement