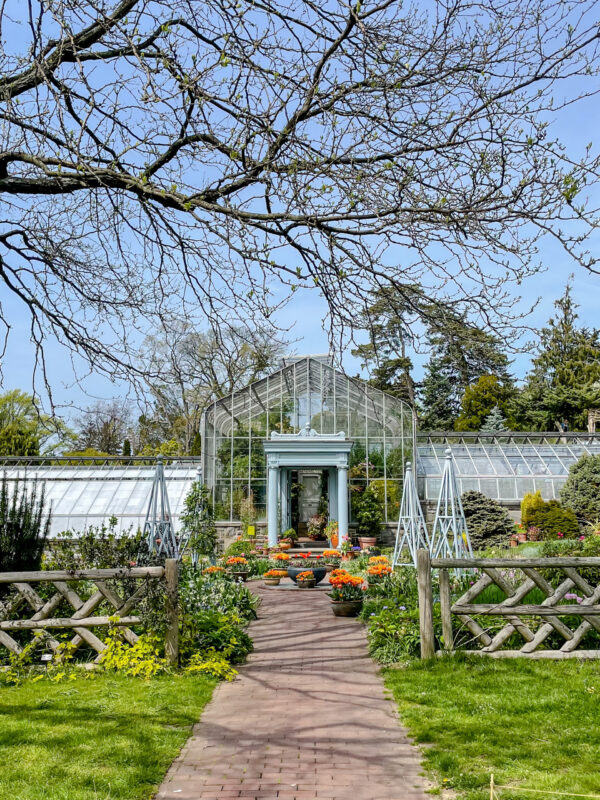 Maybe I'm just late to the game, but I after calling New York City home for 9 years I finally visited Wave Hill Garden in the Bronx. And its not because I didn't know about it, but for some reason I kept putting it off. And now I'm wondering why!
It's delightful and so close to me. I live in Washington Heights in Manhattan and it was a 10 min drive from my apartment. 10 Minutes! Such a short drive to a gorgeous garden that is both charming and delightful. Did I mention it is free on Thursdays? Why did I wait this long to discover this little hidden gem in the Bronx?
HISTORY OF WAVE HILL GARDEN
Wave Hill is an assemblage of estates that were given to the city in 1960. And Marco Paulo Stufano for 34 years was the director of horticulture at Wave Hill and is credited with creating the gardens and the vision for what wave hill is today.
The collection of gardens and woodlands known as Wave Hill is 28 acres and includes sweeping views of the Hudson River and Palisades. The vision for the gardens was to not make it feel like a public garden, but more intimate garden that all can enjoy. I really connected with this vision during my visit.
The gardens at Wave Hill are like a jazz pianist's riff… always enroute, done once, never quite the same.

Robert Dash, Hortus Journal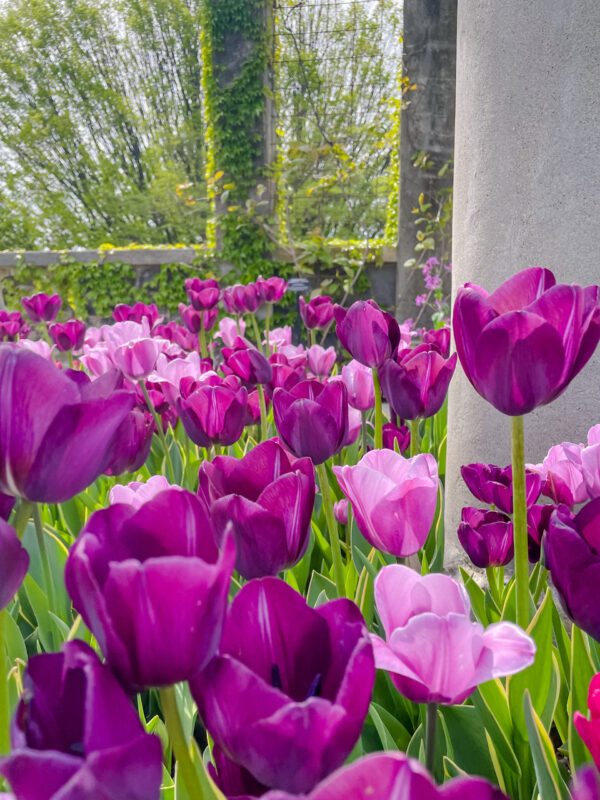 EXPERIENCE THE GARDENS
It was surprising to me just how close I lived to Wave Hill Garden, but the other thing that was surprising to me was how tucked away these gardens were. I've driven past this exit so many times not realizing this little beauty was so close.
The other notable mention for the gardens is the stunning & sweeping views of the Hudson River. They are breathtaking.
Because the vision for the gardens was not to feel like a public garden, I loved how casual and personal the garden felt. For example, my little guy was obsessed with picking all of the dandelions from the grass to blow wishes the day we visited. And I never once felt that was out of place or looked down on. In fact, I got the feeling that he was doing exactly what he was supposed to, enjoying the garden on his age level.
There were so many lovely little path ways leading you to all the gardens and through the woodlands, and although we had a map, we didn't feel it was necessary to look at it until we needed to get some lunch and find the cafe.
EATING AT WAVE HILL
And the food was delicious! I was expecting an assortment of pre-made items for purchase, but was pleasantly surprised to get a delicious salad that was made on site and the chicken added to the salad was so good. We ate outside on the terrace and had a lovely lunch. They had a great assortment of food for my little ones to choose from as well.
If you prefer you are also able to bring your own food, and eat it at designated spots as well. I always appreciate having the option to bring my own food, and love that you can do this at Wave Hill Garden.
ART EXHIBITS AT WAVE HILL
There are multiple buildings on site at Wave Hill, and they are used to house art exhibitions. I love this use of the former estate homes to display art for all to enjoy while visiting the gardens. As list of the current exhibits at wave hill can be found here.
MUSIC & PERFORMANCES AT WAVE HILL
Scattered throughout the calendar are many music and performances at the gardens. What a lovely setting for music or other artistic performances. Some are free with admission, and some require a ticket to the performance that also includes admission to the grounds. Check the calendar for more specific details.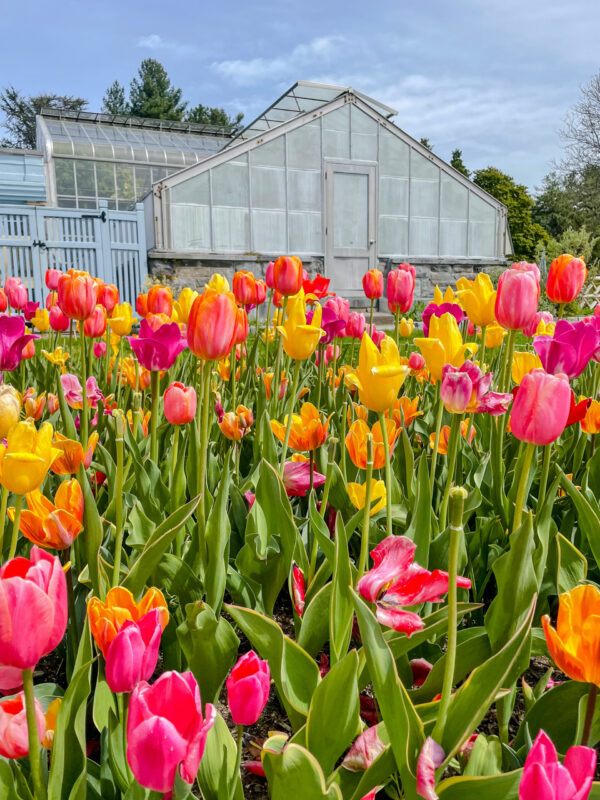 WELLNESS & COOKING PROGRAMS AT WAVE HILL
Also scheduled on the calendar are many opportunities to do yoga at Wave Hill. What a lovely location to move your body and to be surrounded by all that nature and beauty.
I also noticed on the calendar they have meditation and sound bath experiences. I would personally love to attend one of those. Both of these events due require a ticket, which also includes grounds admission.
TALKS & TOURS
As I was looking over the schedule, there are many programs to take advantage of at Wave Hill. They provide garden talks and tours if you would like to learn more about the gardens and plantings.
They also have meet the artist series that coordinate with the current art exhibits, such a great idea.
FAMILY ART PROGRAMS AT WAVE HILL
One that looked particularly interesting to me was the family art programs. I hope to instill a love for nature and gardens with my little boys and this is exactly the kind of program that I would love to attend with them. We will be putting one on our calendar this summer for sure.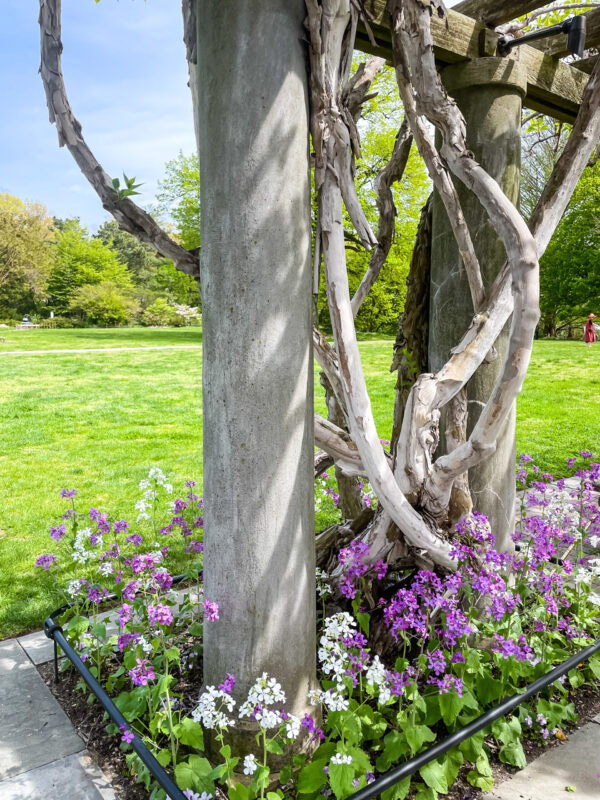 GETTING TO WAVE HILL
My mom was in town visiting, and so we loaded up both boys into the car and headed north on the Henry Hudson Parkway north and within 10 minutes we were already there. It seamed almost too good to be true. No traffic and just 10 minutes. Heaven.
If you are traveling by subway you will want to take the #1 train to Van Cortlandt Park 242nd Street Station.
If you are traveling by the Metro-North, you will want to be on the Hudson line and take it to the Riverdale Station
*Unfortunately, the free shuttle service from the public transit stations is temporarily suspended due to Covid-related precautions mandate by the city of New York
LOCATION, HOURS & PRICE OF ADMISSION
Wave Hill Garden is open Tuesday through Sunday 10am to 5:30 pm. And is located in the Bronx at 4900 Independence Avenue.
Admission is free on Thursdays (although that does not apply to organized groups), and on regular days admission is $10 for adults, $6 for students and seniors, and $4 for children 6 and older. Free for members. Parking is $10 for members, and $13 for non-members.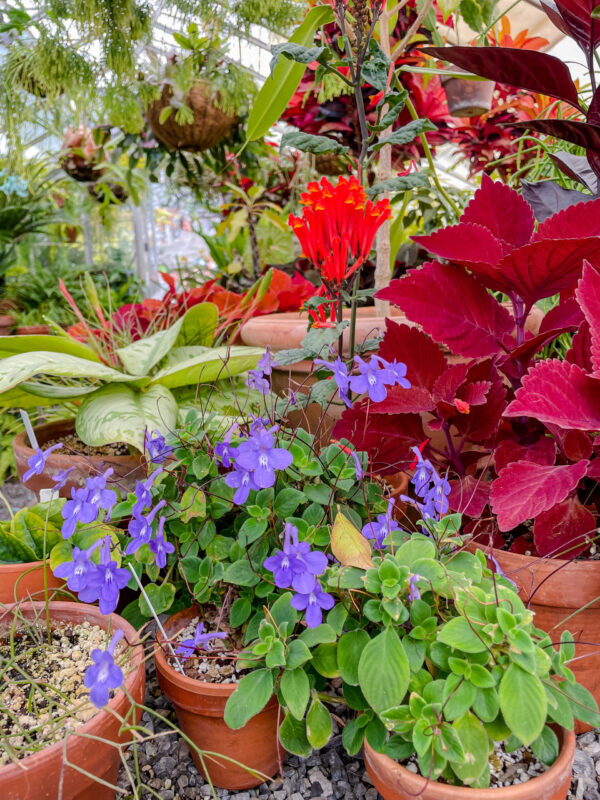 I hope you enjoy your visit to Wave Hill Gardens!
xo
Emily
PS- If you are interested in visiting other gardens on the east coast, may I suggest checking out my article on My Top 10 Gardens on the East Coast.