1. New York Botanical Garden
New York Botanical Gardens is such a special place for my family. One of the best presents I have ever received was a membership to the New York Botanical Garden. A dear friend gave us a membership for our wedding, and due to this special gift this garden is now such a special place for me and my little family. This garden is an easy one to love. It has the most beautiful grounds, stunning conservatory, and hosts incredible art exhibits. It truly is one of the top 10 Botanical Gardens on the east coast.
Some of my favorite seasonal exhibits are the Orchid Show & the Train Show. The Orchid show is held every year in the spring and gives you extra motivation to escape the bustle of the city to enjoy those exotic blooms but also appreciate and the spring cherry blossoms. The Train show is beloved by our family, especially my 3.5 year old son. But don't be fooled, it is just as magical for adults. Find out more information about all the incredible offerings at NYBG here.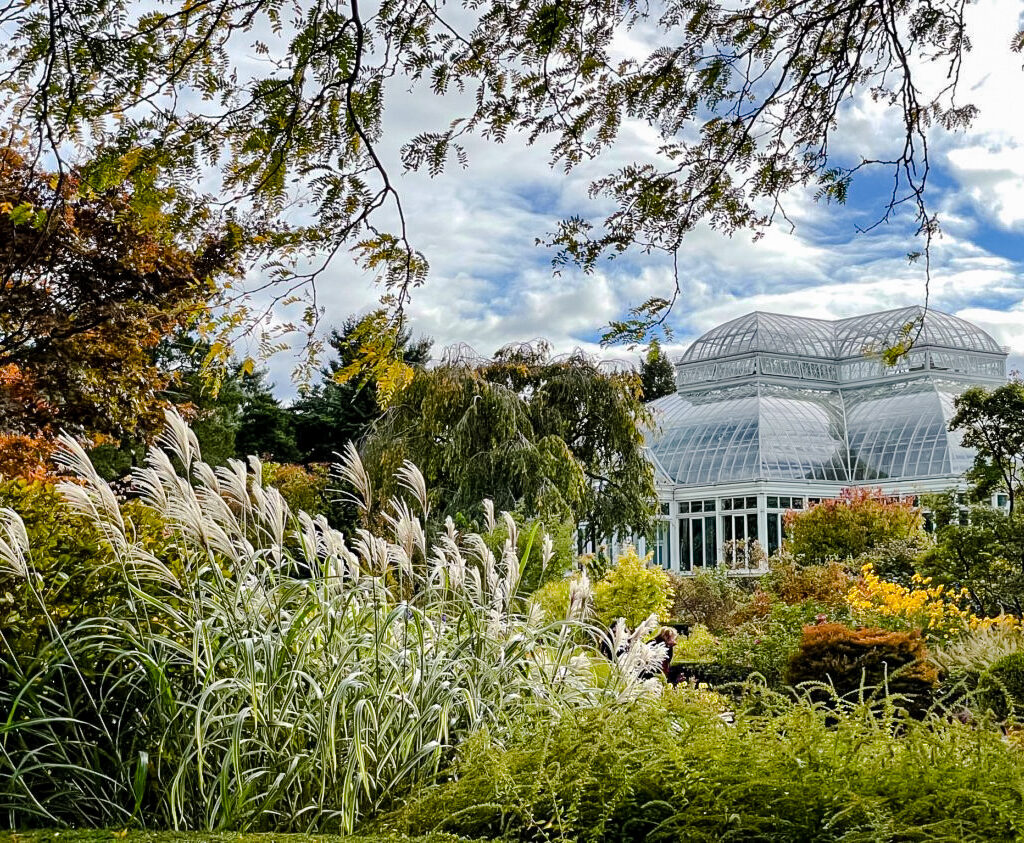 2. Innisfree Garden
When a friend introduced me to this garden, he marketed it as Martha Stewart's favorite garden. And although I cannot find the source/accuracy of that high praise, I can't help but think it is true. Martha Stewart would love this garden, and I could easily see why it could be her favorite because it is now own of mine. This spot is a true gem. It's a bit off the beaten path, about an 1.5 hours from from New York City and well worth the drive.
The genius behind this special place is that it was designed around a lake. As you explore beautiful little moments and gardens, the path gently leads you around the lake. And although you end up where you started, it feels like you just went on an excursion with all the various gardens and landscapes. I love visiting in spring, summer, and fall. For more information about Innisfree Garden, please click here.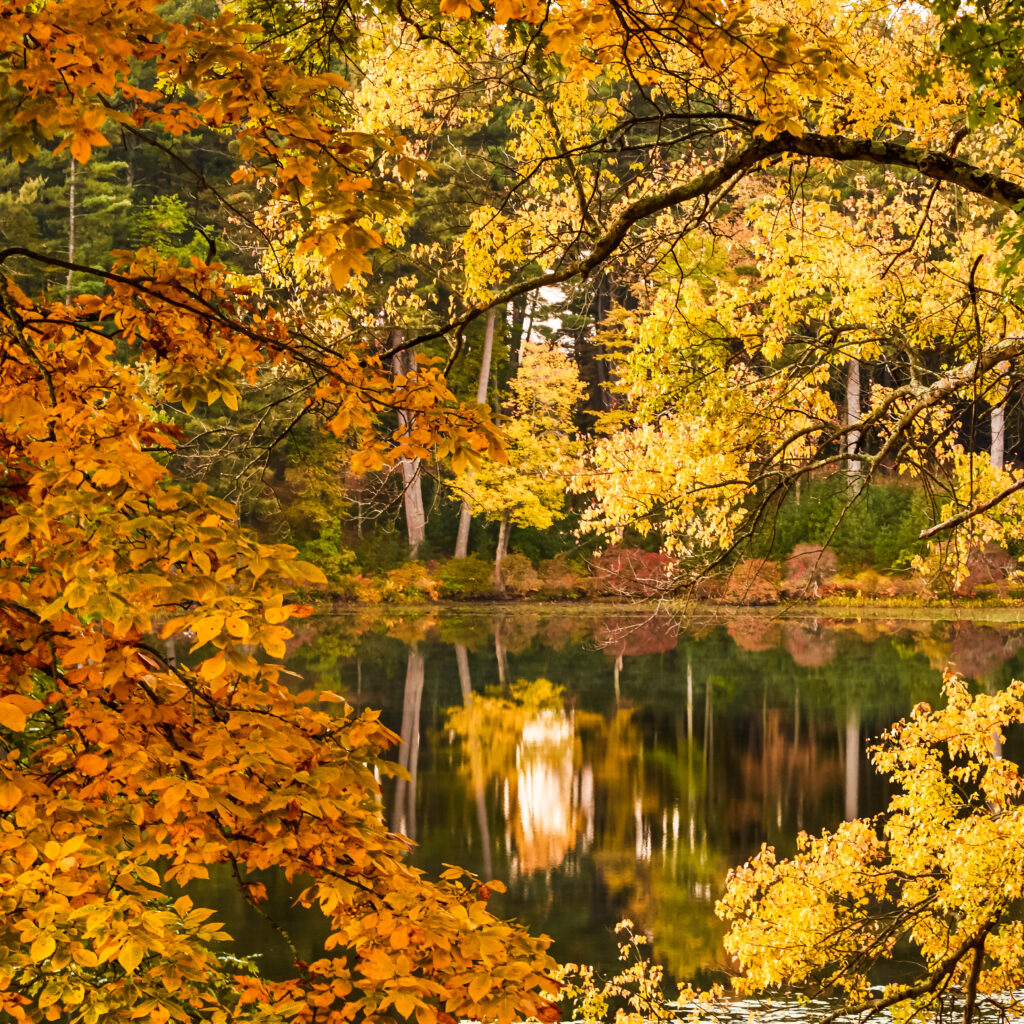 3. Longwood Gardens
It took me 5 years after moving to the city to make the trek to the Philadelphia area to see Longwood Gardens, and I wish I had gone sooner. It was incredible. It is hands down, one of my very favorite gardens and easily at the top of the top 10 botanical gardens on the east coast.
The Conservatory & gardens are stunning. I love the fountains, and the grounds are really beautiful. Why oh why did it take me so long to come here? They are so many incredible gardens and amazing programing (think holiday lights, seasonal flower displays, concerts, ect!) Just writing about this is getting me excited, looks like it is time for to plan another visit! For more information please click here.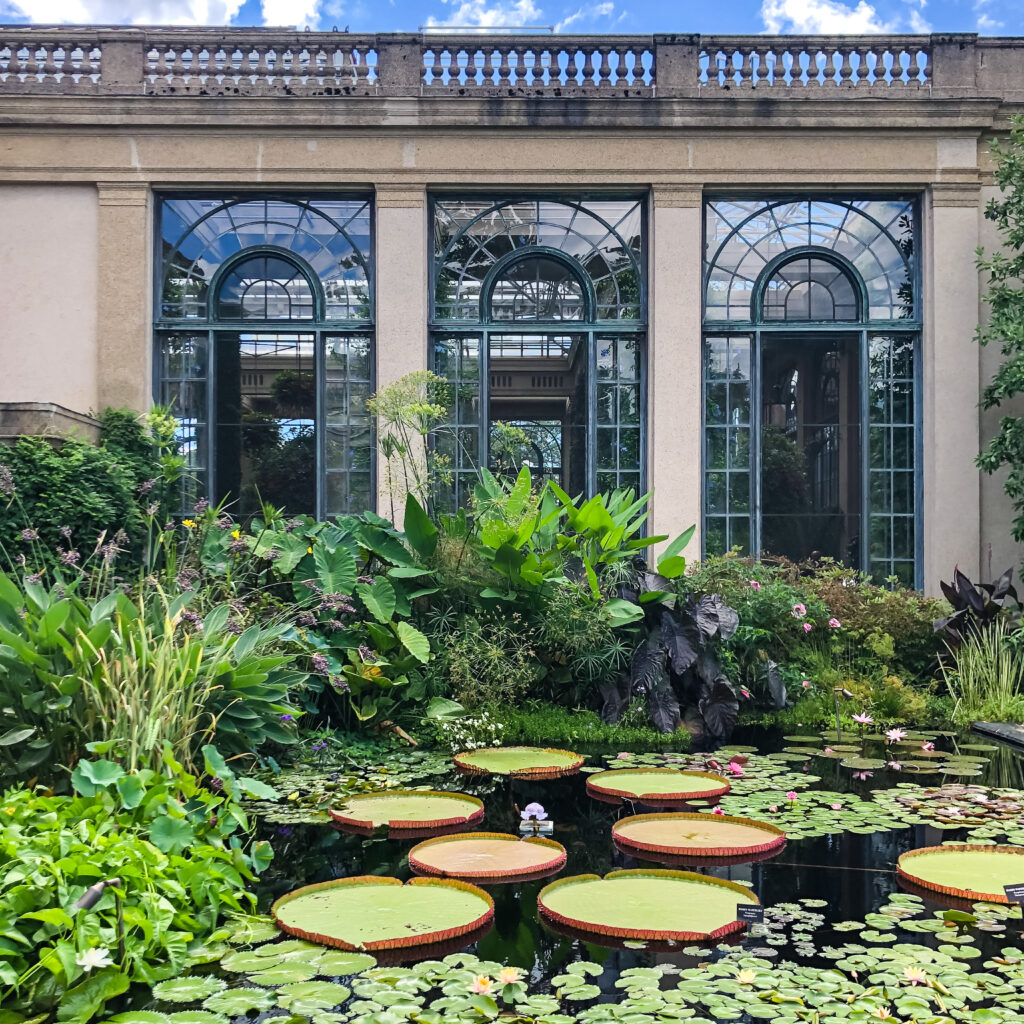 4. Untermeyer Gardens
This garden is probably not on your radar, and truthfully that is one of the many reasons that I love this beautiful garden. Although it was once a golden garden of yesteryear, it eventually fell into disrepair and overgrowth. Only recently, was the love or this stunning garden revitalized through the Untermeyer Conservancy.
This gorgeous garden sits on the eastern side of Yonkers, New York with sweeping views of the Hudson River. Just a 20 min drive outside New York City, this rediscovered gem is worth the trip. For more information on the history and restoration of Untermeyer Gardens, click here.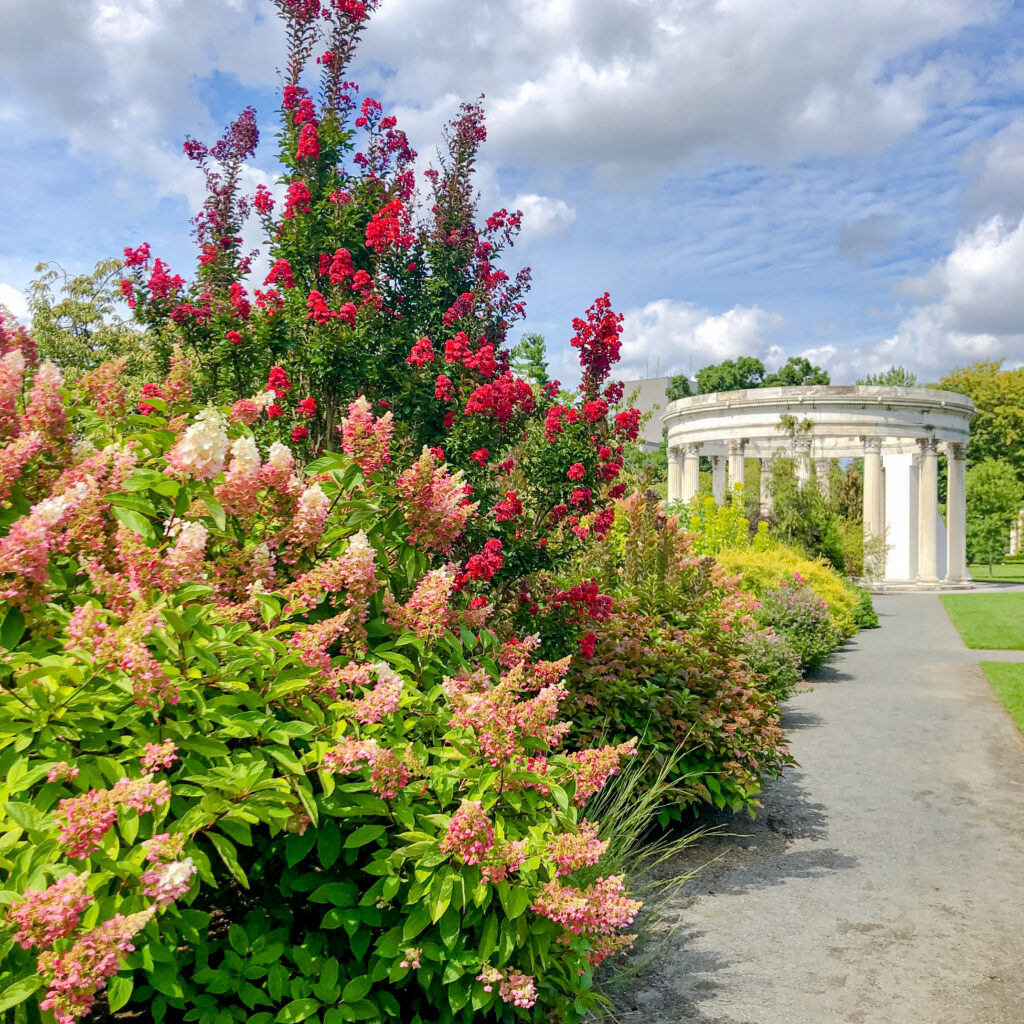 5. Chanticleer Gardens
Okay, so I must admit that I personally haven't been to Chanticleer Gardens myself… yet. But when my friend (the same one who introduced me to Innisfree & Untermeyer) says that Chanticleer is now his favorite garden, you add it to the list without question and plan a trip immediately. I can't wait to see what garden had my friend smitten immediately.
For more information on Chanticleer Gardens, please click here.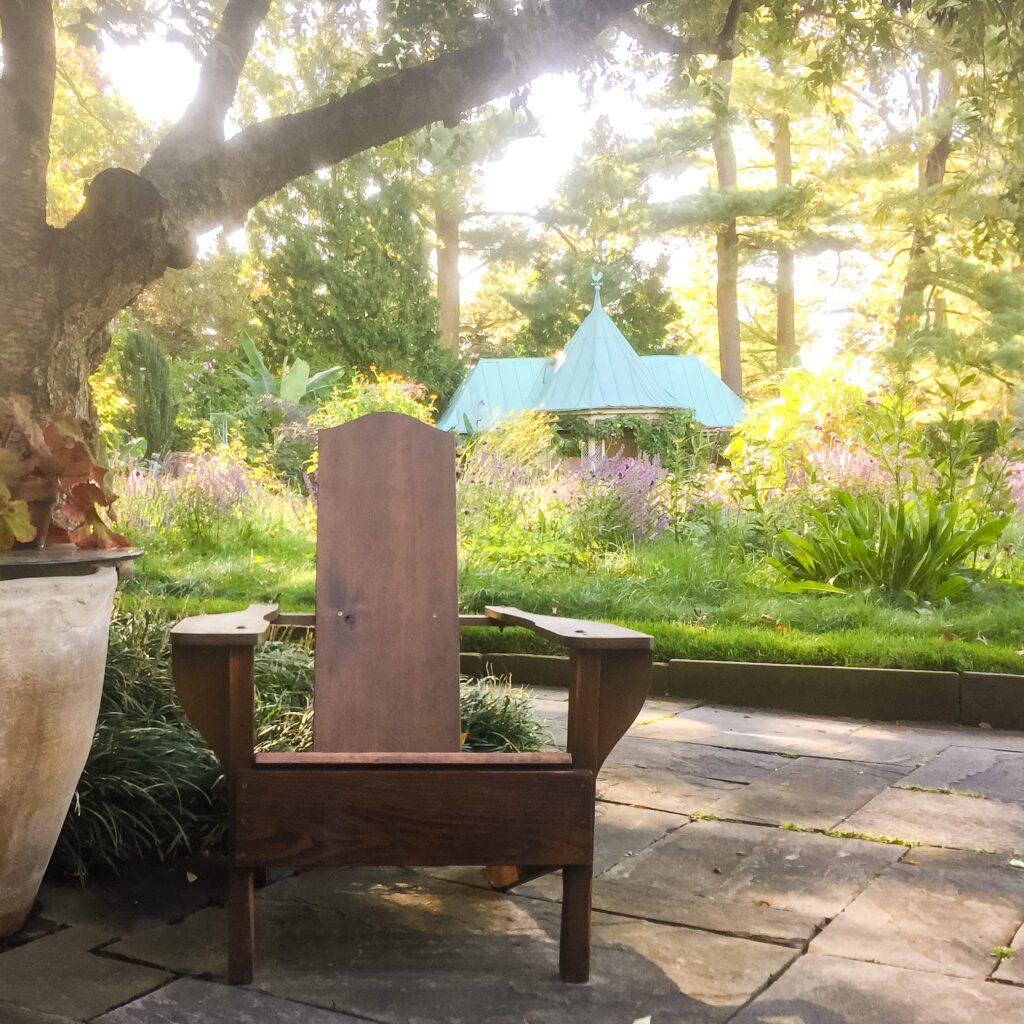 6. Storm King
Technically, Storm King isn't a botanical garden. It's a sculpture garden. But the grounds are just as incredible as the artwork and therefore worthy of a spot on the top 10 Bontanical Gardens on the east coast.
Plan a entire day for this adventure, so that you won't feel rushed. It's about an hour outside of New York City, and what a breath of fresh air it is. I had heard so much about this magical place prior to visiting, and it lived up to all the hype. The best way I can explain Storm King? It's an experience. From the grounds to the sculptures, it continues to delight around every corner.
Please click here for more information about Storm King.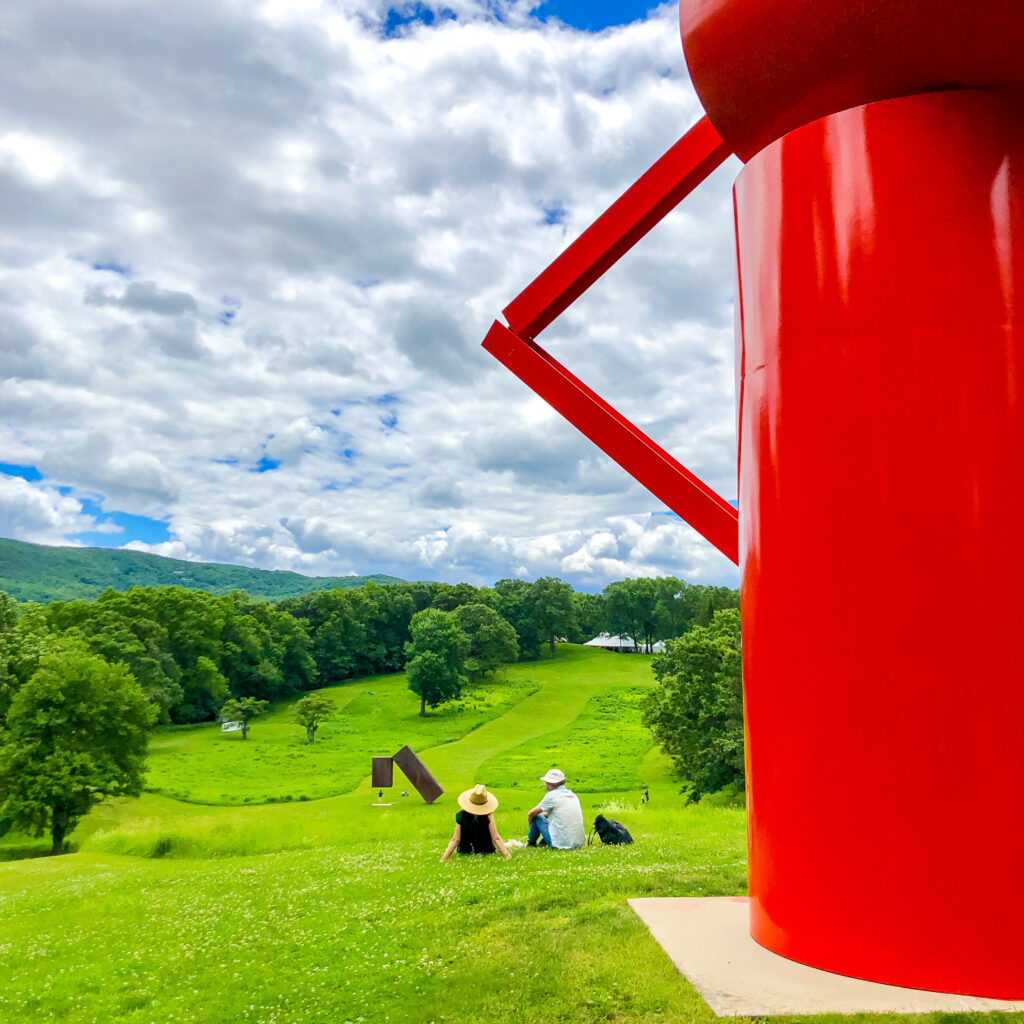 7. Conservatory Garden Central Park
This little garden tucked into the Upper East Side (between 104th & 106th Streets) of Central Park is breathtaking. It is the formal garden of Central Park and well with the trek within the park to take it all in.
In my opinion, springtime is the best season for this garden. The blossoms, tulips, and daffodils really make this garden shine. In fact knowing my love for beautiful gardens, my boyfriend (now husband) suggested we have some pictures of us taken on the day we got engaged in the Conservatory Garden. And it was in the height of its glory in mid May. Such a genius move. Check out the size of that incredible azalea bush behind us! Epic. Regardless of your reason to visit, I highly recommend.
For more information on the Conservatory Garden, please click here.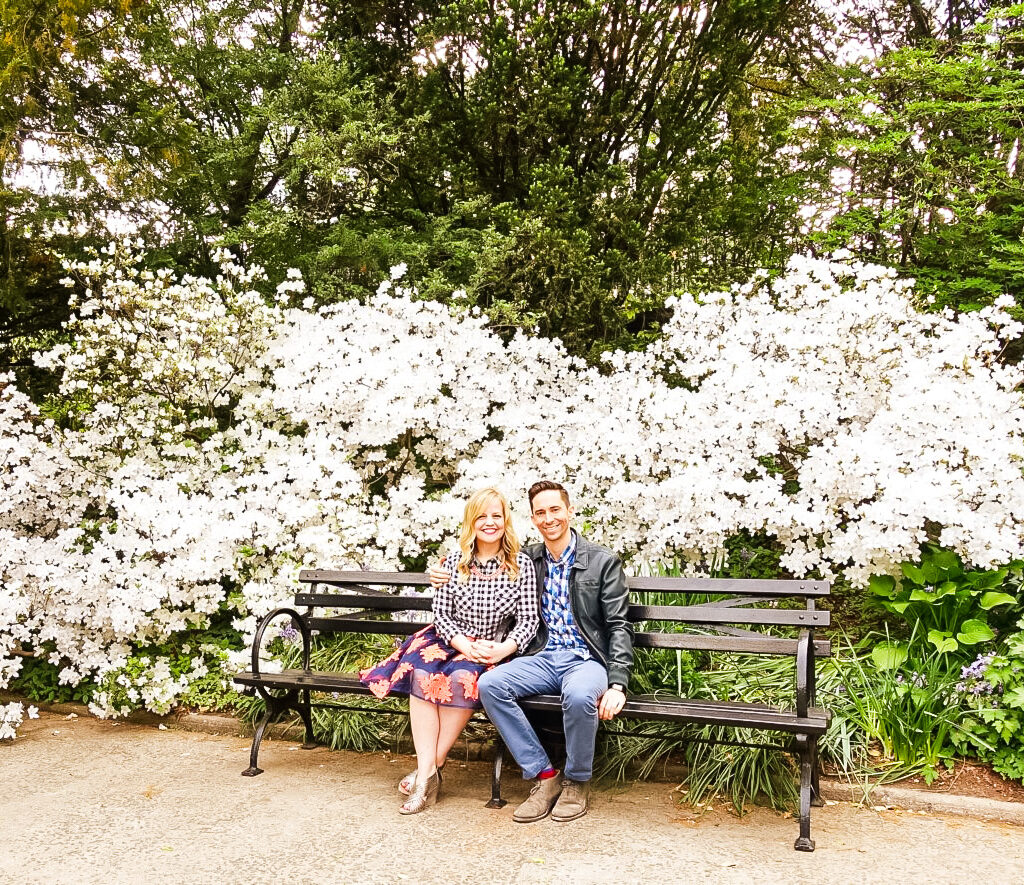 8. Heather Garden Fort Tryon
This garden is my personal sanctuary living in New York City. The Heather Garden in Fort Tryon Park is found in Washington Heights. This garden is just several blocks from my apartment, and I walk through this beautiful garden nearly every day. In fact, I lovingly refer to this park and garden as my back yard. And I am incredibly lucky to be able to enjoy it. Not only is it truly a respite from the city, it is stunning and every changing landscape that also has sweeping views of the Hudson River. It's truly spectacular.
Make sure to visit the Met Cloisters as well while you are visiting my favorite garden that is also located within Fort Tryon Park. For more information about Fort Tryon Park, and specifically the Heather Garden, please click here.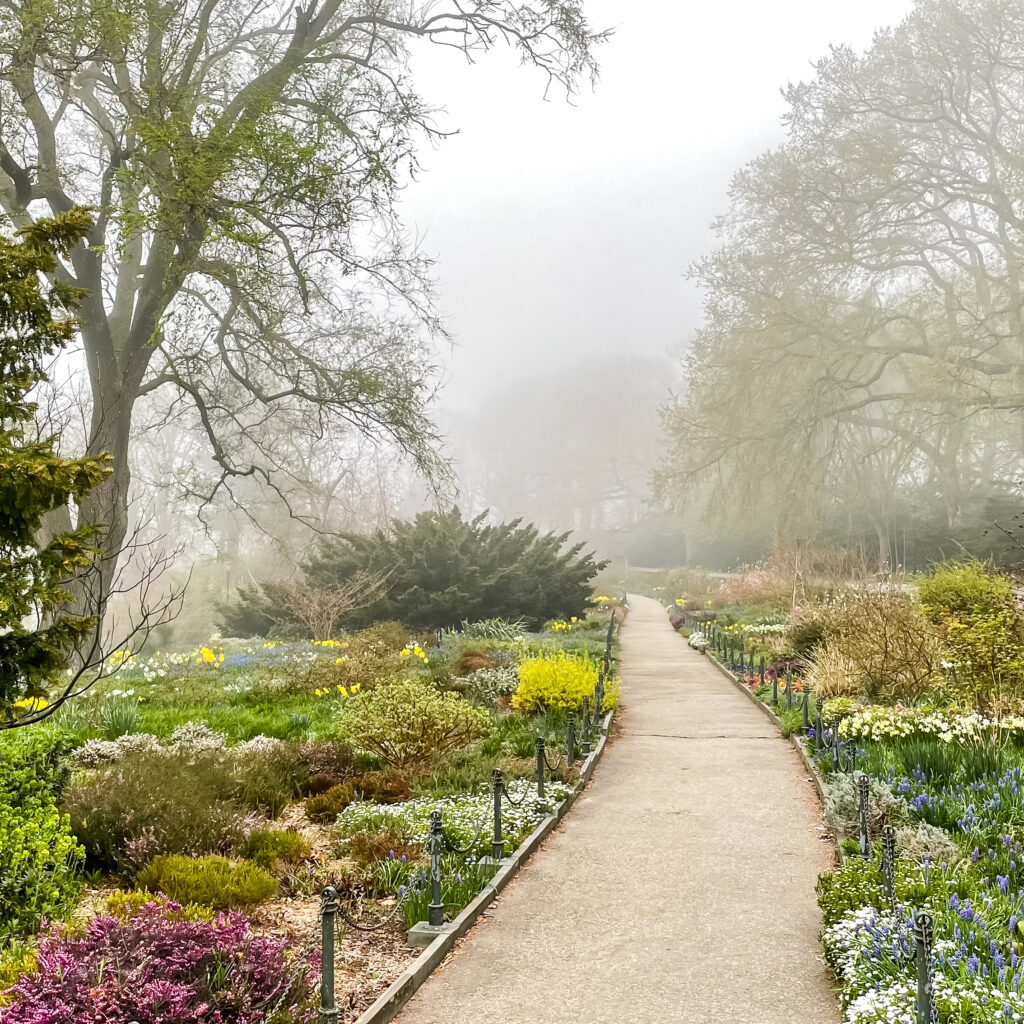 9. Wave Hill
Wave Hill is located in the Bronx. And although I live so close to this garden, I must admit that I have not personally been… yet. But it is on my list for this spring, and several of my close friends who also love gardens have vouched for it. I can't wait to check it out with my little boys this spring. More details to come, but for now please check here for more information.
10. Brooklyn Botanical Garden
As shocking as this is, I haven't been here yet either. Who am I? Haha. For the record I, I did try to go one year during the Cherry Blossom festival. But they were at capacity, so I wasn't able to go in. I still need to make the trek to Brooklyn to see this myself.
But I have heard that this garden, especially during Cherry Blossom season is incredible. Fingers crossed that this year I'll be able to get it. If you are also interested, click here for more information.
Notable Mentions that I love (or would love to visit!) that didn't make the top 10
This list could have easily been twice as long, so I decided to add on a few more as notable mentions. Some are my own recommendation, and some have been recommended.
I hope this article gave you some inspiration for some botancial themed adventures on the east coast. Did I mention your favorite garden? Please share your favorite garden in the comments below.
xo
Emily
PS. If you liked this article you may also enjoy Simple Flower Arrangements Don't Have to Be Boring